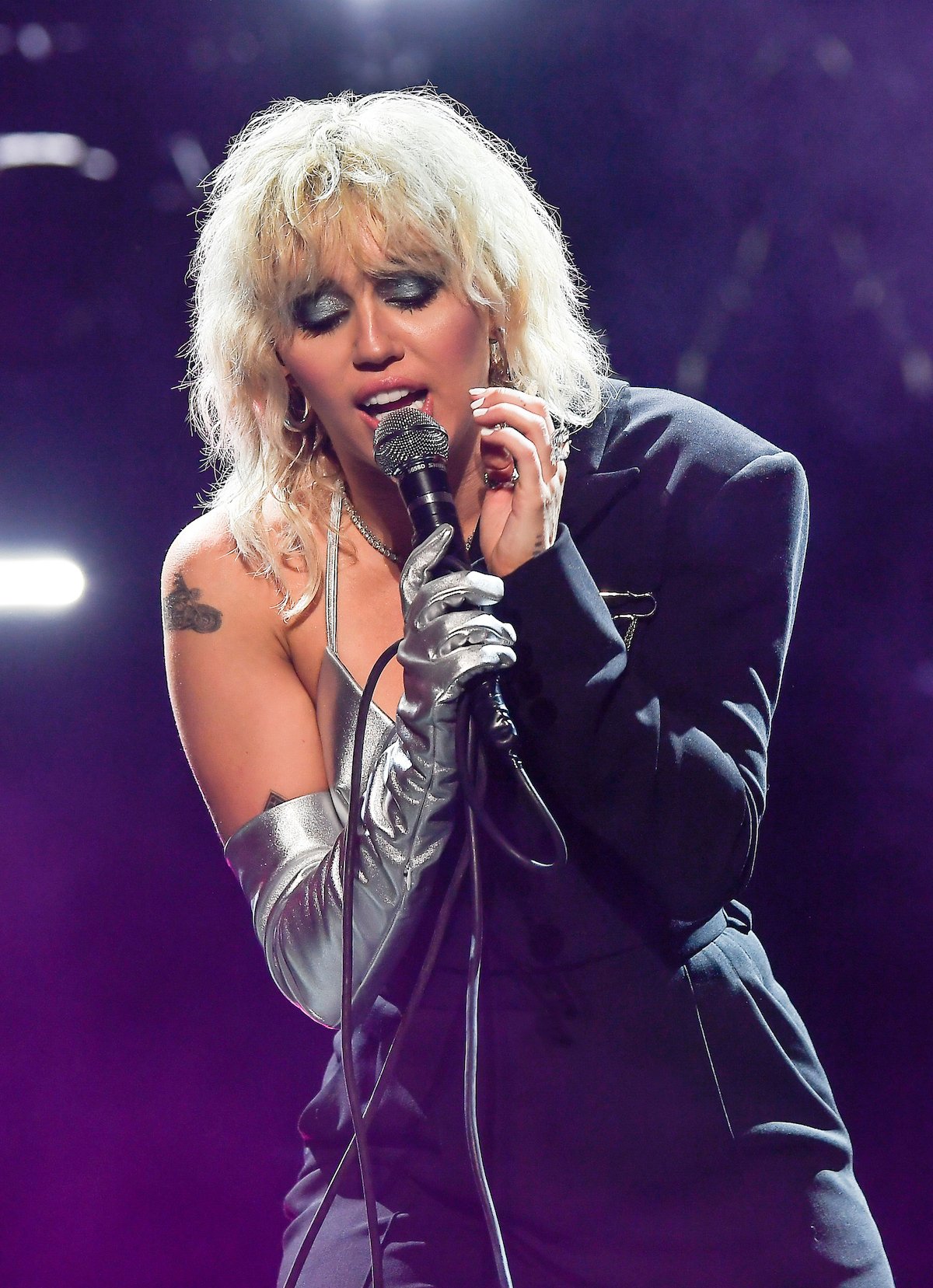 Miley Cyrus Says She's 'Just Finding [Her] Stability'
Miley Cyrus recently performed at BottleRock, a music festival in Napa Valley. She opened up to the audience in between songs. Here's what she had to say.
Miley Cyrus, much like the rest of us, has gone through a lot of changes and difficult experiences over the last few years. Along with navigating the Coronavirus pandemic, Cyrus was also a victim of the fires that plagued California in 2018. 
In a recent performance, Cyrus poured her heart out to the crowd. She talked about the fires, the pandemic, and what it was like to be back on stage again. Here is everything the star revealed on stage.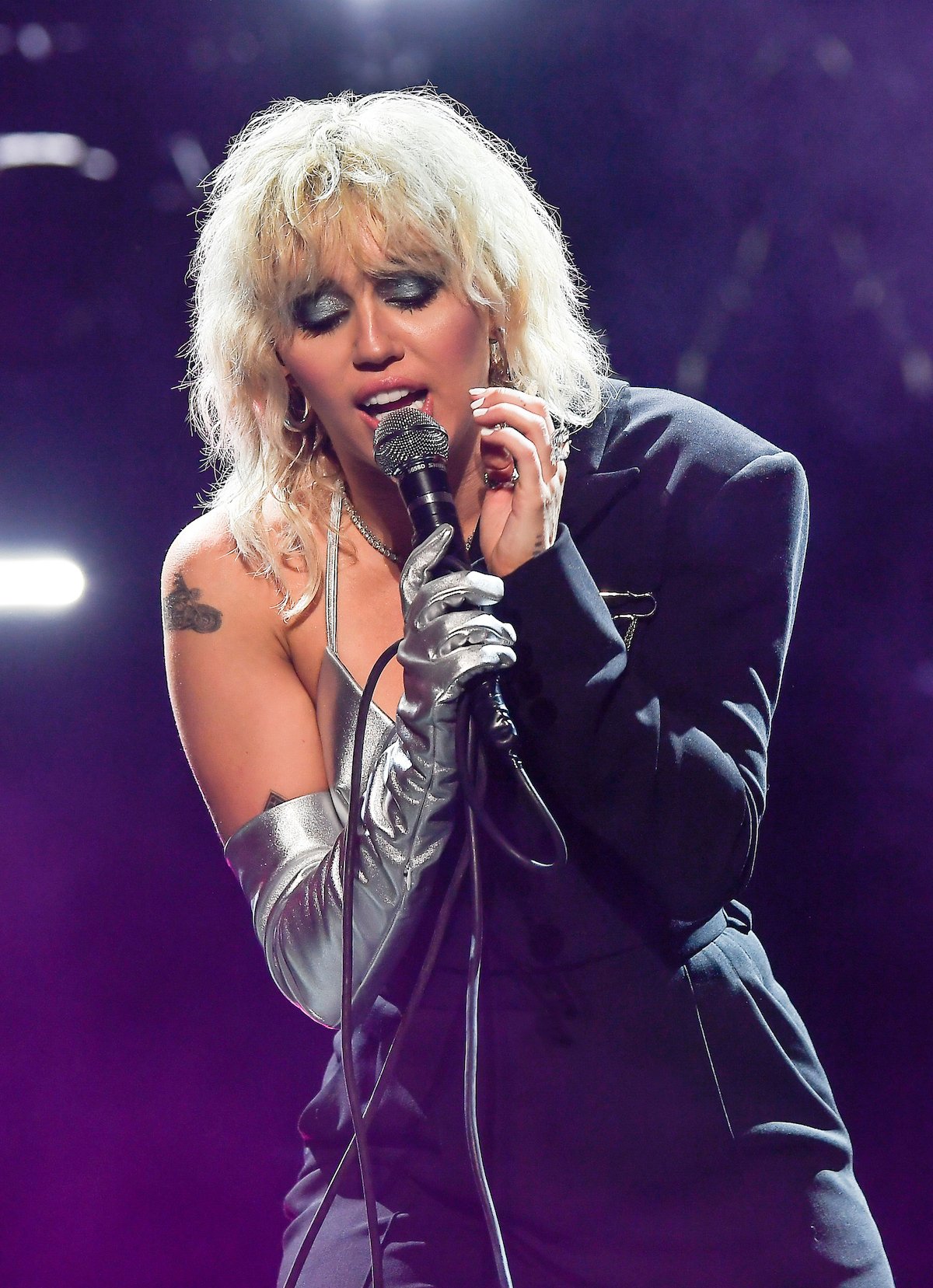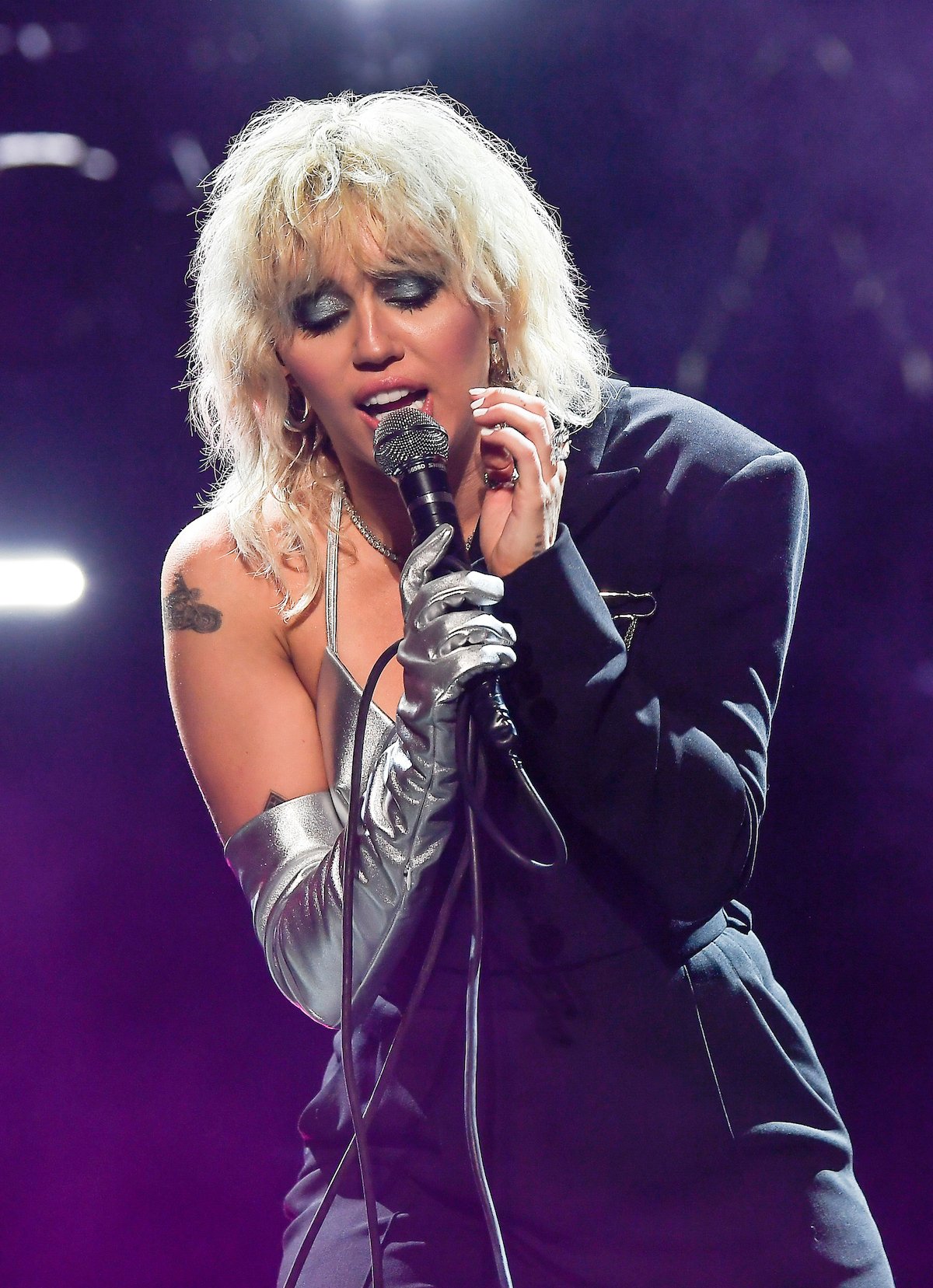 Miley Cyrus opened up while performing in Napa Valley
The singer put on a show at the BottleRock Napa Valley festival that viewers called "cathartic." It was her second musical performance since the pandemic caused global shutdowns over a year ago. According to Datebook, Cyrus chatted with the audience in between songs and "encouraged fans to embrace change and celebrate the power of music."
Cyrus noticed that much of the audience was drunk on wine. Napa Valley is, after all, known for its vineyards. 
"I've never been with so many people drunk on wine before," the singer said to the crowd. "It is a whole different f—in' experience … but I like it. I see lots of smiling faces and titties … so many tits," she laughed. "This is the true definition of heaven."
Cyrus used the opportunity to promote her 2022 tour. "If you want to see my titties, you gotta buy tickets to my tour." Tickets to her 2022 tour go on sale next week.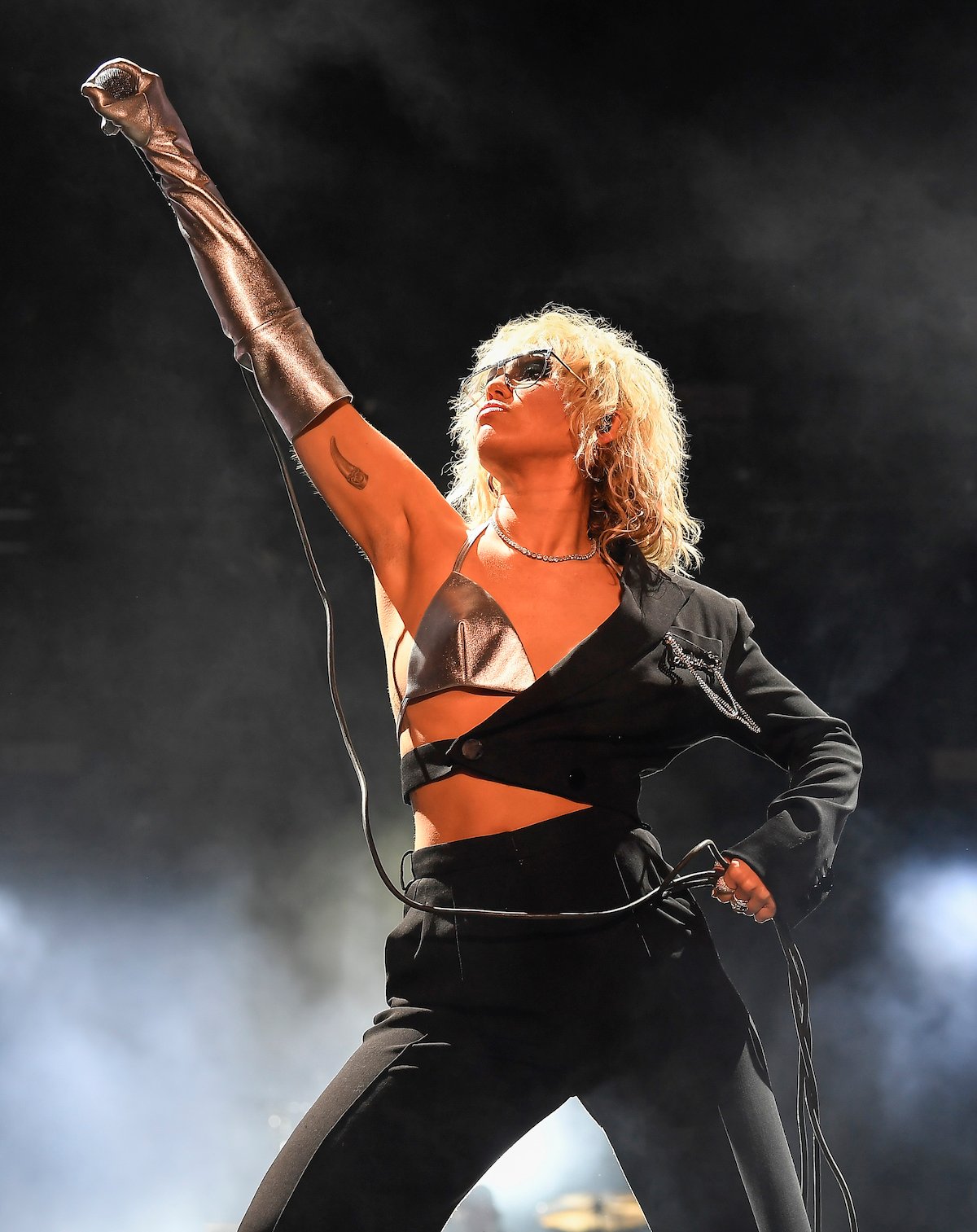 The singer/actor said she's still recovering from a fire three years ago
Just before performing Janis Joplin's song "Maybe," Miley Cyrus explained, "This song, to me, related to the changes I've been experiencing in my life and the things that I've lost."
"I hadn't performed it yet before, but I thought tonight… it makes sense. I think all of us in the last year and a half have been experiencing changes." 
Cyrus was referring not only to the pandemic but also to the California wildfires. Her Malibu house, which she shared with her husband at the time, Liam Hemsworth, was damaged in the 2018 Woolsey Fire.
"That fire was almost three years ago, and I'm feeling like I'm just starting to find my stability now," Cyrus shared with the audience. "So I want everyone to be patient. Nothing worth anything happens overnight. It takes a lot of effort and resilience."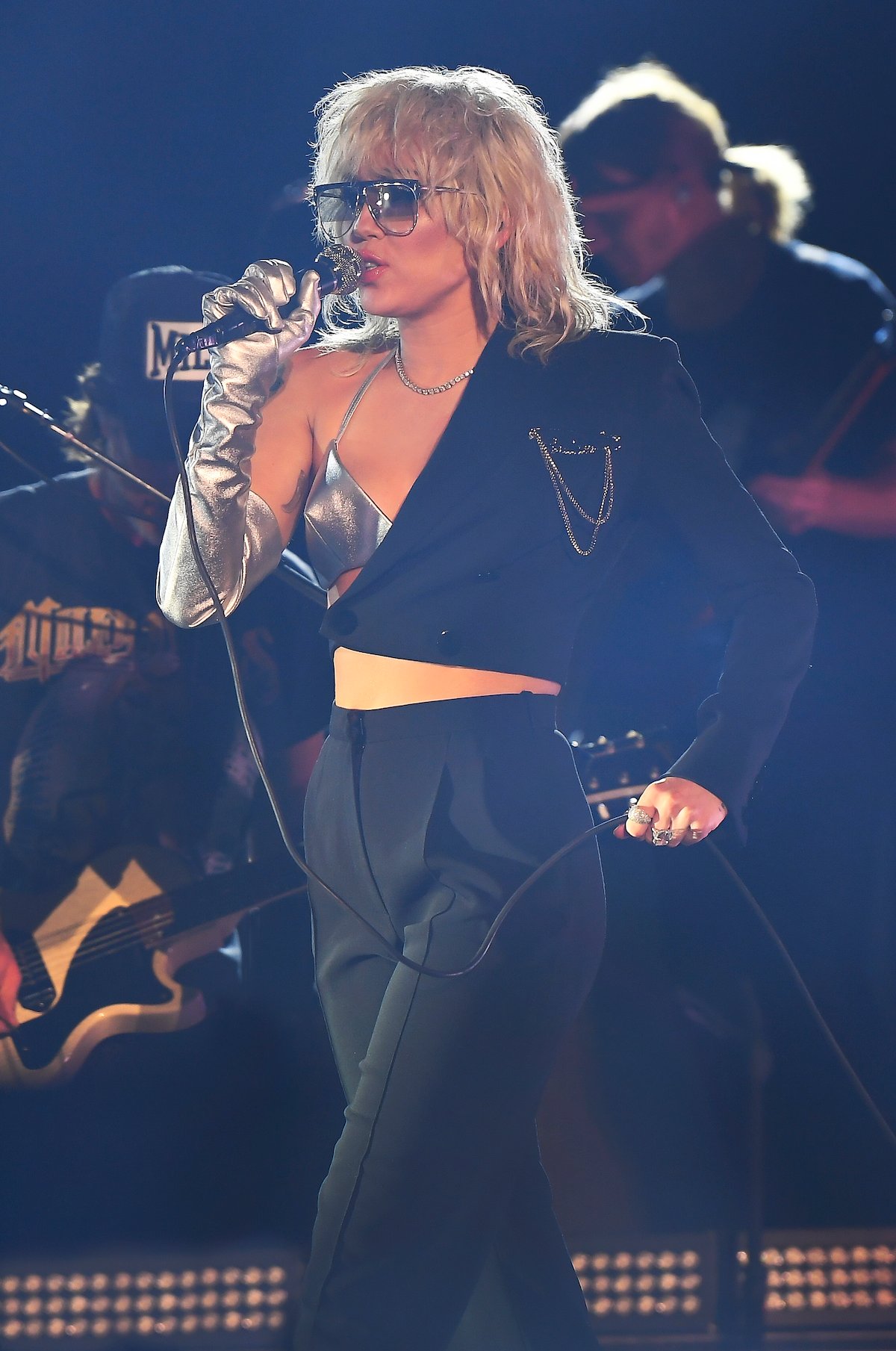 Miley Cyrus is grateful to be a musician
Miley Cyrus told the crowd that music is her passion and what got her through difficult times.  
"I'm so happy to see every single one of you," the singer said. She added that although she couldn't tour for the last year and a half, "it felt like music was the one thing that kept us together when we had to be apart.
"I'm just so fortunate to call myself a musician and an artist, and I never want that to be removed from my life because it's what fuels me," Cyrus said. "I want to thank you guys for giving me this platform to do what I love for the people that I love."