Miley Cyrus Sets the Record Straight on Rumors She Unfollowed Everyone Who Attended Kendall Jenner's Birthday Party
Miley Cyrus can't be tamed when it comes to speaking her truth.
Earlier this week, fans began to speculate that the "Midnight Sun" singer had unfollowed Kendall Jenner and several other celebrities after they were spotted partying it up on Halloween amid the coronavirus (COVID-19) pandemic. But before the rumors could spread any further, Cyrus decided to set the record straight and had a pretty epic response to this online chatter.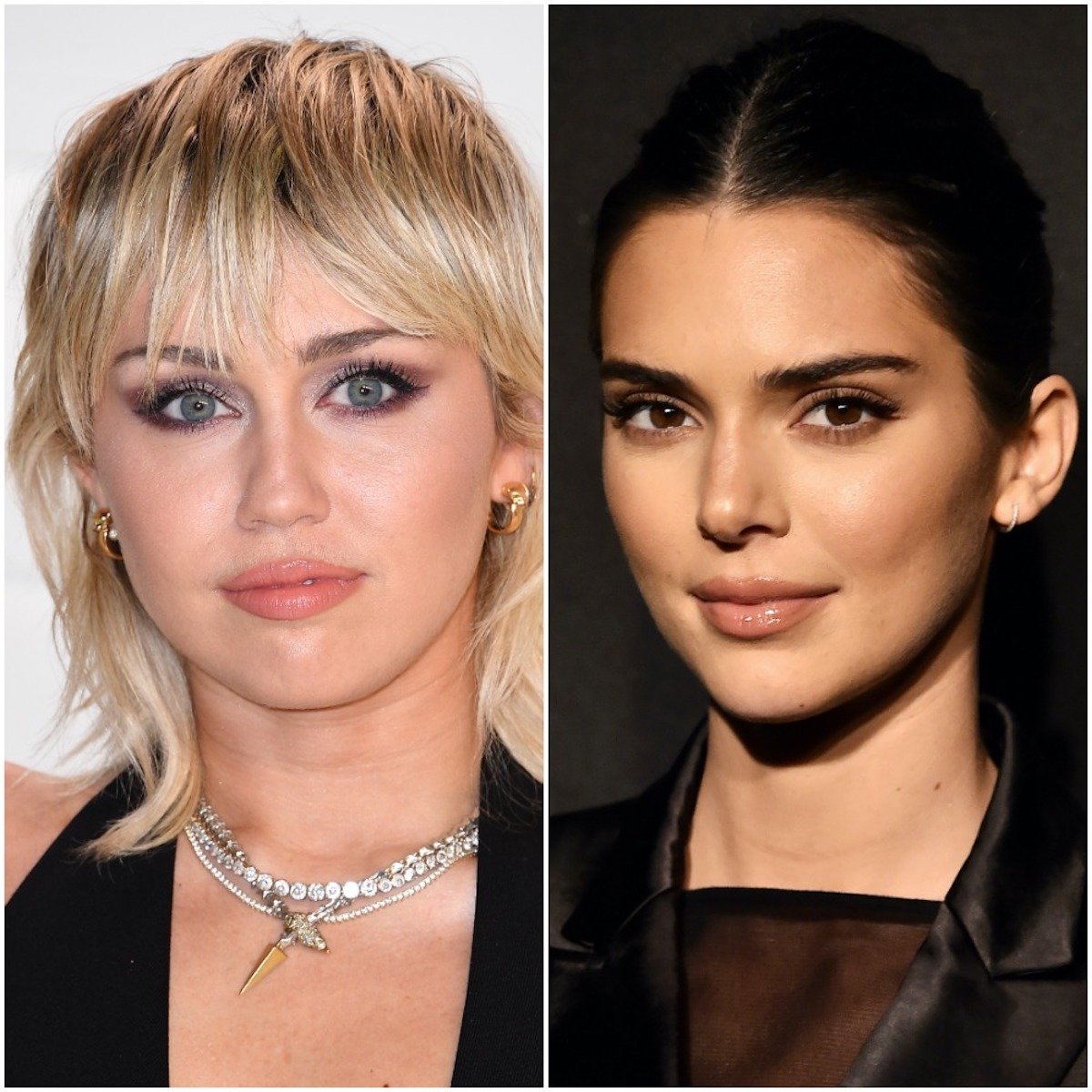 Fans were convinced Miley Cyrus unfollowed celebrities partying amid the pandemic
To get you up to speed, the online drama surrounding Cyrus and Jenner kicked off during the weekend of Oct. 30, when the supermodel celebrated her 25th birthday by throwing a Halloween-themed bash at the 1 Hotel in West Hollywood.
The party was attended by the likes of Jenner's sisters, Kim Kardashian West and Kylie Jenner, as well as The Weeknd, Doja Cat, Saweetie, Jaden Smith, Hailey and Justin Bieber, and many more.
RELATED: Did Kendall Jenner's Halloween Party Violate Stay-At-Home Orders?
While throwing costumes parties in honor of her birthday is nothing new for Jenner, this year's soiree faced some pretty intense backlash from online users criticizing the model for throwing a party amid the coronavirus crisis.
Though Kris Jenner revealed on a Nov. 2 episode of SiriusXM's Andy Cohen Live that all partygoers had to pass a rapid coronavirus test before entering the venue, critics were still upset over the photos of maskless attendees disregarding social distancing protocols while putting those working the event at risk.
So, how does Cyrus come into all of this when she wasn't even at the party?
Well, following the A-list shindig, a fan did a little sleuthing and noticed that the Disney Channel alum no longer follows those who attended the party, including Jenner herself. The fas even shared screenshots of the evidence on social media.
This led others to speculate that Cyrus was taking a stance against the partygoers' behavior and no longer wanted to be associated with those not taking the pandemic seriously.
However, Cyrus just set the record straight on this ongoing rumor by insisting that this wasn't the case at all.
Cyrus just shut down this rumor in the best possible way
Soon after the screenshots hit Instagram, Cyrus took to the comments under the post and effortlessly shut down rumors that she unfollowed all of Jenner's partygoers because of their behavior.
"Never. Followed. Any. Of. Them. To. Begin. With," the singer wrote.
RELATED: Miley Cyrus Is 'Always Looking' for Acting Jobs, but There's Another Aspect of Film She Wants To Explore
She also pointed out that there are more important things to pay attention to at the moment, namely the Presidential election.
"Let's stop talkin bout who I follow on the damn gram and talk about VOTING! 1 day to go! #BidenHarris," she added.
So, as you can see, Cyrus isn't here for the petty drama and would rather people stay informed on what's happening in our country rather than focus their attention who's following who on social media.