Miley Cyrus Didn't Smoke on 4/20 — Has She Been Sober Since Her Split with Liam Hemsworth?
Pop star Miley Cyrus is nearly as well known for her past marijuana use as she is her music career or her tenure on the Disney Channel series Hannah Montana. Another thing she's popular for? Her relationship with actor Liam Hemsworth, which ended in divorce.
As a long-time advocate for marijuana use, Cyrus has been relatively quiet on the subject over the past few months. That's because she's been staying sober. And the timing seems to line up almost perfectly with her separation. Let's connect the dots.
She first quit in 2017
In an interview with Billboard magazine released in May 2017, Cyrus said she hadn't smoked in three weeks. She reaffirmed this when she appeared on The Tonight Show Starring Jimmy Fallon a month later, when she told the host that he was part of the reason that she quit.
"I stopped smoking because to sit here and talk about what I'm doing I wanted to be really clear. Because I'm actually the most passionate about what I'm doing with this record than I've ever been," Cyrus said of her 2017 album Younger Now. But by December 2018, she had resumed smoking again.
In 2019, Cyrus said she was four months sober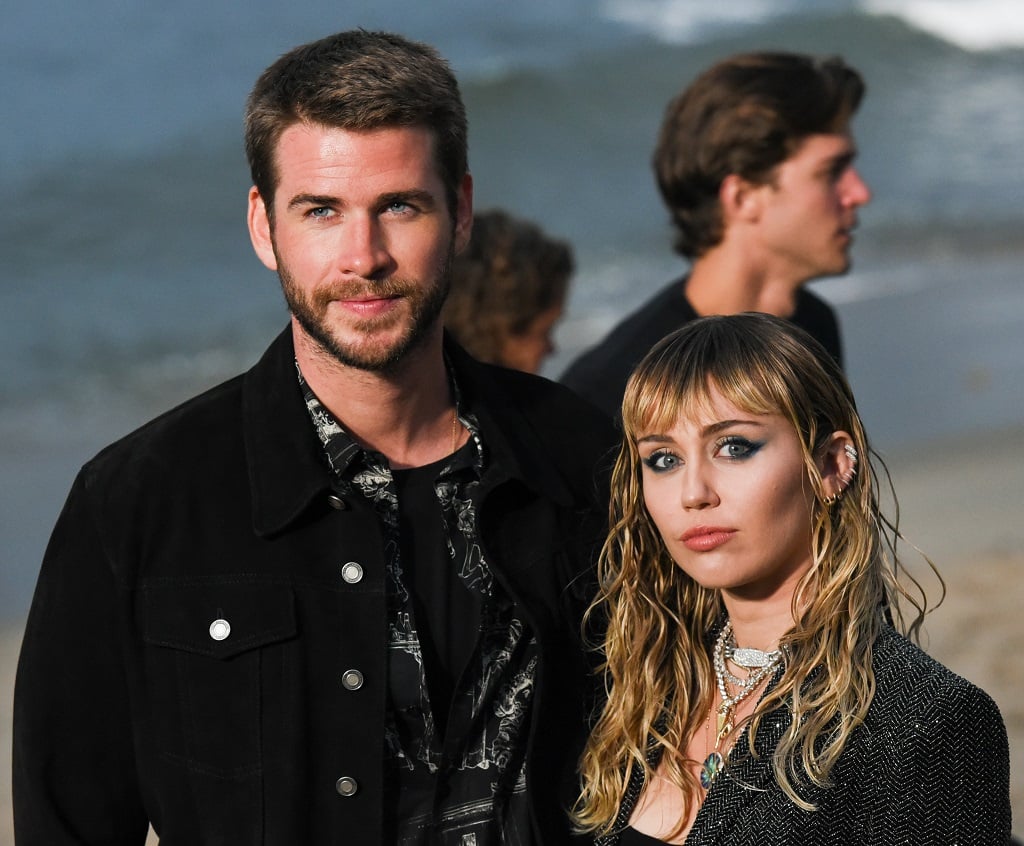 That was also the month that Cyrus tied the knot with her on-again, off-again beau, Hemsworth. The couple were married in a private ceremony with just family. After attending several events together in early 2019, they made their last public appearance (above) at the Saint Laurent menswear show on June 6, 2019.
Cyrus and Hemsworth announced their split in August 2019. Shortly thereafter, he filed for divorce. In October 2019, not long after going public with her relationship with Cody Simpson, Cyrus took to Instagram live, saying that she was four months sober. "It's the best I've ever felt. I'm radiating."
Her song 'Slide Away' references Hemsworth's drug use
Though Cyrus and Hemsworth didn't go public with their breakup until August, that doesn't mean that's when they actually ended things. Given the timing in Cyrus' announcement and the last event they attended as a couple, it stands to reason that they broke up sometime in June, and that's when Cyrus got sober.
There's another reason the timing lines up. Cyrus released her single, "Slide Away," just days after confirming the split. The image in the lyric video (above) reflects the lyrics: "I want my house in the hills/Don't want the whiskey and pills." She appeared to be confirming that Hemsworth used drugs and alcohol, and she doesn't want any part of that anymore.
Cyrus' message on 4/20
It seems as though since Cyrus and Simpson got together six months ago, she's been clean. However, despite no longer being a user of the substance, she doesn't discourage others from partaking.
On April 20, 2020 (the holiday known as "4/20," for the date that corresponds to the police code for smoking marijuana), Cyrus shared the above image on her social media accounts. "I won't be smokin' but the rest of my fam sure will be tokin'," she wrote.