Why Miley Cyrus Got 'Sober Sober' in 2019: 'The Thing I Love About It Is Waking up 100%'
While Miley Cyrus has a reputation for partying, that has changed over the past few years. Learn what she's said about embracing sobriety.
Aside from her starring role in the Disney Channel series Hannah Montana, one of the things musician and actor Miley Cyrus is best known for is her use of drugs and alcohol — specifically marijuana. However, the singer has made headlines in the past few years for leaving her hard-partying ways behind. Discover what led her to her latest break from the substance.
She has discussed her sobriety in the past
Cyrus has taken time away from smoking in the past. In 2017, ahead of the release of her album Younger Now, she confirmed that she wasn't smoking marijuana anymore. She reaffirmed this the next year, saying of the drug, "It's my first and true love, but it's not for me at this time in my life," on Jimmy Kimmel Live.
In 2019, amid her divorce from Liam Hemsworth, Cyrus released a song, "Slide Away," that seemed to point to his use of drugs and alcohol as a reason for their split. She began dating singer Cody Simpson in October, and the couple was reported to be staying sober together.
Why did Cyrus stop smoking weed? 
Cyrus and Simpson got together at a strange time in her life. She had a "really big vocal surgery" shortly after they linked up, after which she had to go on serious vocal rest, and she couldn't smoke, sing, or even speak. "I had freaking four weeks where I wasn't allowed to talk," she told Variety in a June 2020 interview.
"It's no surprise that I would have this," Cyrus said of having overused her vocal cords. "I've been touring since I was 12 years old, but it's not even the touring that's the hard part. It's you end up staying up late and [have] meet-and-greets and things like that. And obviously I just talk a sh*t ton."
How long has she been sober?
Cyrus says she's been "living a sober lifestyle" for a year, but she's "been sober sober for the past six months." So what made her stick with it after recovering from surgery? It has a little to do with her parents, Tish and Billy Ray Cyrus, who she calls "big stoners."
"I did a lot of [looking at my] family history, which has a lot of addiction and mental health challenges," said Cyrus. She noted that Tish is adopted, and Billy Ray "raised himself." "So just going through that and asking, 'Why am I the way that I am?' By understanding the past, we understand the present and the future much more clearly."
What she likes most about being sober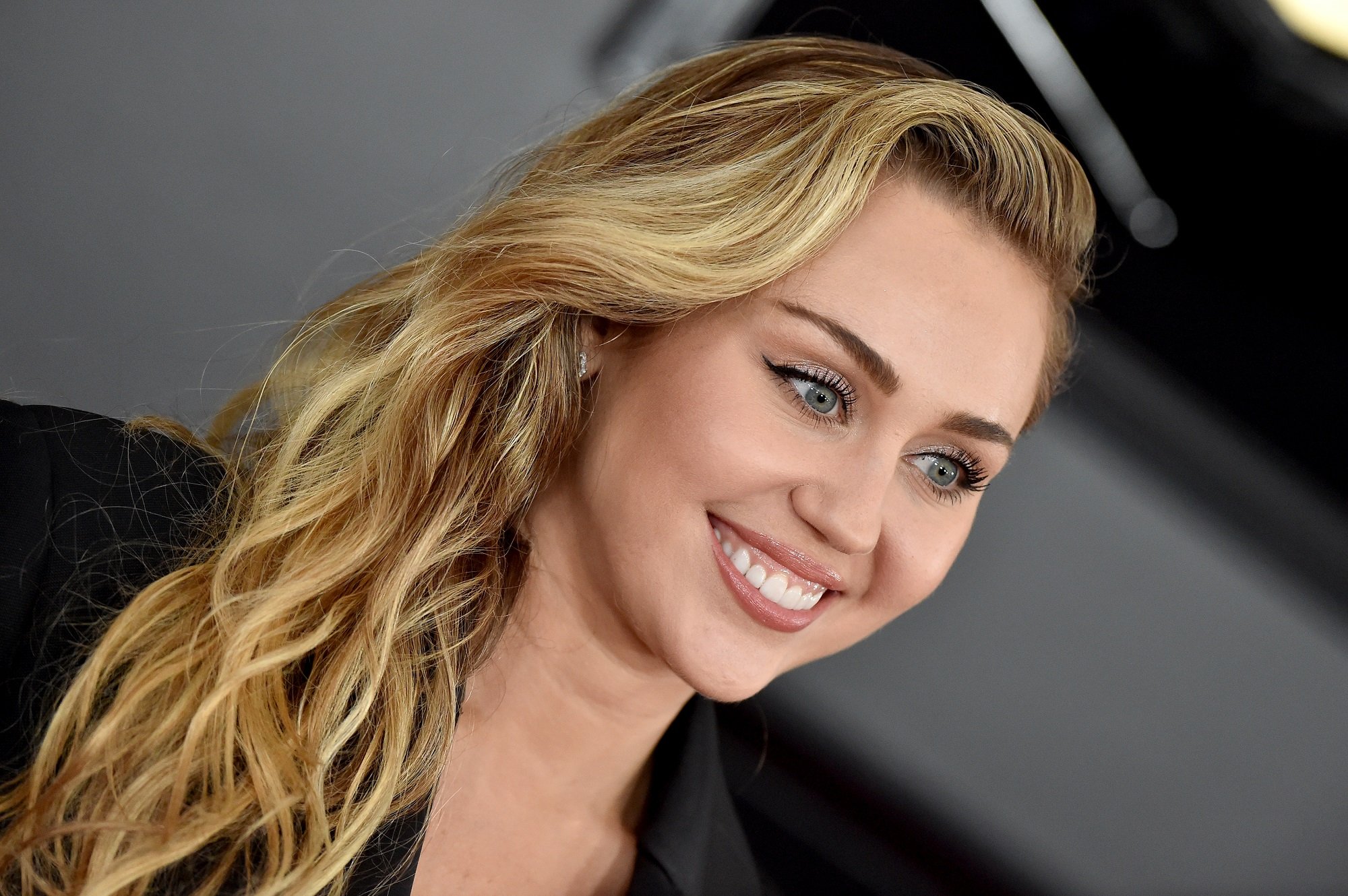 As Cyrus has said in past interviews, she likes to stay sober when she's working. "I really wanted to polish up my craft," she said of her decision this time. "The thing that I love about it is waking up 100%, 100% of the time. I don't want to wake up feeling groggy. I want to wake up feeling ready."
But that doesn't mean that she's not still the born entertainer audiences have loved for years. "It's really hard [being sober] because especially being young, there's that stigma of 'you're no fun.' It's like, 'honey, you can call me a lot of things, but I know that I'm fun,'" Cyrus said.