Who Is Miley Cyrus' Song 'Malibu' About? She Celebrated the 'Love' Behind It on Its Anniversary
Miley Cyrus used to live in Malibu. She even wrote a song about it. Who is she singing about on the popular track?
Like all musicians, Miley Cyrus writes about her life, love, and fame. While she doesn't always reveal the specific inspiration behind each song, she made it clear with her hit single, "Malibu." Marking its anniversary in 2021, she acknowledged the well-known love that influenced it.
Miley Cyrus released 'Malibu' in 2017
Cyrus entered her Younger Now era with the single "Malibu." Released on May 11, 2017, it debuted at No. 64 and went on to peak at No. 10 on the Billboard Hot 100 chart. Fans found it to be a shift from her previous sounds and a return to her country roots, as seen primarily via her TV personality in Hannah Montana.
As for the song's meaning, it's fairly simple."There's something about Malibu that is very freeing for me," Cyrus told Billboard at the time. "For me, this is paradise." She added it's not just about the place and the person she was singing to. "It means surround yourself with love and nature and be happy."
She was engaged to Liam Hemsworth 
Cyrus spoke about then-fiance Liam Hemsworth in the Billboard interview, referring to their life in Malibu and his love of the ocean. The pair first met on the set of their 2010 movie The Last Song (which was, appropriately enough, filmed by the beach in Georgia). They got engaged in 2012.
Hemsworth and Cyrus broke up in 2013. They spent years apart during Cyrus' Bangerz and Miley Cyrus & Her Dead Petz eras. But they stayed friends. Cyrus and Hemsworth got back together in 2016. They remained engaged for a while longer before tying the knot in December 2018.
Cyrus and Hemsworth split up in 2019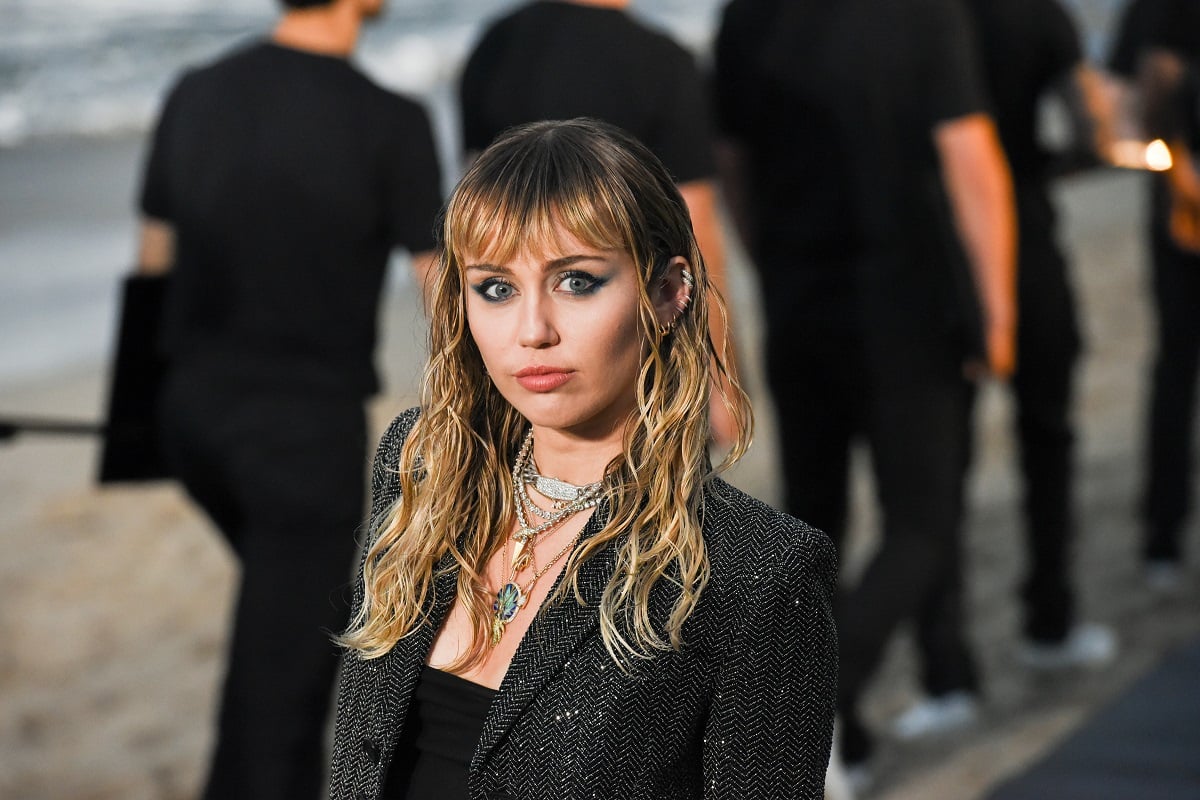 In the first half of 2019, Cyrus and Hemsworth attended several events together. From the outside, their relationship looked perfect. But in August, Cyrus went on vacation, and rumors of infidelity spread. That month, they announced their separation and intent to divorce.
Cyrus quickly clarified that there was no cheating. She released her breakup anthem, "Slide Away," which pointed to deeper problems between the two stars. Both moved on, and Cyrus remarked on the importance of their relationship in her life when the subject arose.
She celebrated 'Malibu's anniversary in 2021
Cyrus and Hemsworth left Malibu (the place) before they were ready to. In November 2018, while she was filming Black Mirror in South Africa, their home burned down in the Woolsey fires. She had to say goodbye to a house, a studio, and a life she'd built. And eventually, the love that inspired her song.
"Today is the 4 year anniversary of Malibu," Cyrus wrote on social media in May 2021. "A song about a place and person that at the time I loved very much. That love was reciprocated beyond what I could describe here with freedom & escapism. I lost that home along with many others in 2018."