What Miley Cyrus Song Is Popular on TikTok?
You've probably heard a Miley Cyrus song on TikTok if you're using the video-sharing app popular among teens and 20-somethings. The Hannah Montana star grew up alongside the social media boom for millennials and Generation Z, and her way of harnessing multiple social media platforms has helped her music career blossom, as well. Her latest discovery to promote her songs has been through TikTok. Many of Cyrus' songs have gone viral on the app, including a few from her newest album, Plastic Hearts.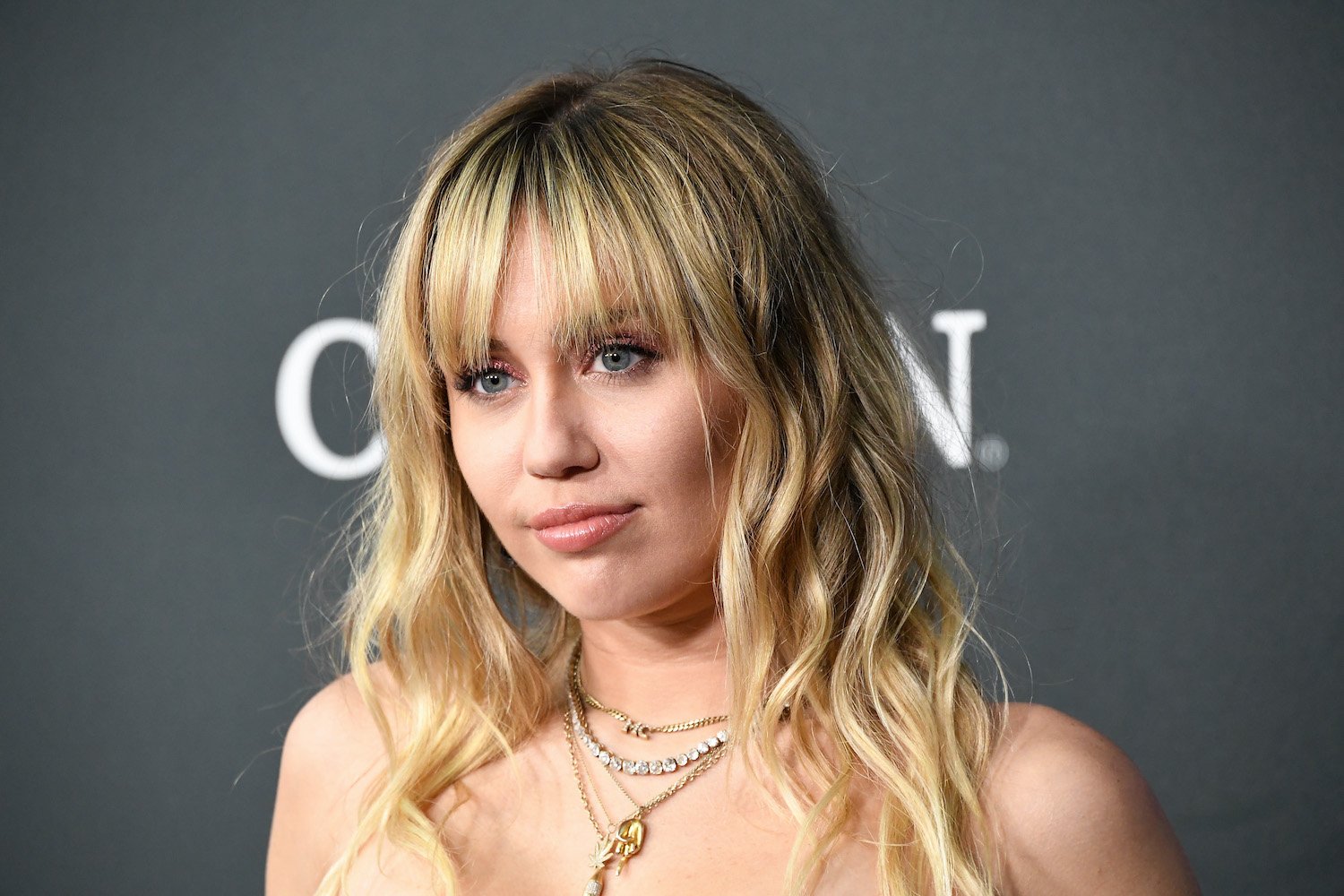 Miley Cyrus' TikTok account is performing song promo for her
Cyrus' first TikTok video was on Oct. 16, 2019. The singer held up a sign that said "Please do not swear," and the former Disney Channel star proceeded to jokingly yell, "F*ck!"
Her first TikTok has garnered over 10 million views, but her second TikTok got even more: over 200 million. Cyrus' second video on the app was a day later, playing into the Kylie Jenner "Rise and Shine" singing meme. She showed Jenner singing the song, and all four judges from The Voice, including herself, turning their chairs for the funny clip.
While Cyrus at first used TikTok as a way to show off her personality, she has also used the app to promote her new music. Cyrus shared a video in dimly-lit pink and purple lighting, "teasing" her song "Midnight Sky" on August 5, 2020. Two weeks later, Cyrus celebrated the song's commercial success.
"'Midnight Sky' is having the biggest radio add week of my career," she captioned a TikTok on August 19.
But "Midnight Sky" hasn't been Cyrus' biggest song on the video-sharing platform.
She jumped on a trend on the app to promote one of her songs
Cyrus began commenting on fans' TikToks while they used the audio to her leading single off her newest album, Plastic Hearts, with the song of the same name. Fans participated in a challenge of sorts by saying they would get piercings, tattoos, and even name children after Cyrus if she commented on their TikToks.
The result of all of Cyrus' commenting and all of the fans' display of support led to Cyrus' team compiling fans' TikToks for a lyric video to "Plastic Hearts."
"This lyric video is a love letter to all of you superstars who made #PlasticHearts a viral phenomenon," Cyrus captioned her TikTok announcement of the new video in December 2020.
But "Plastic Hearts" isn't the only Cyrus song that has gone viral on the app.
What Miley Cyrus songs have been popular on TikTok
The fan challenge for "Plastic Hearts" clearly paid off for Cyrus. The song's audio on TikTok has been used in over 85,000 videos, all promoting Cyrus' song. And that's only how many videos the audio has been used in — not the total view count.
Other popular songs including Cyrus on TikTok include: "Nothing Breaks Like a Heart" (over 155,000 videos using the audio); "Heart of Glass" (133,200); and "Angels Like You" (81,400).
Cyrus has definitely proven she knows how to make a viral hit, more than a decade into her Hollywood career.