Miley Cyrus Talked Herself Through a Panic Attack On Stage
Miley Cyrus has been performing for practically her whole life, but even she gets nervous sometimes.
On Sept. 17, the singer experienced a panic attack on stage in the middle of a performance at Milwaukee's SummerFest. Instead of fleeing, she chose to address the audience and talk herself through the episode. 
Here's what Cyrus said and how fans reacted to her vulnerable and candid moment. 
Miley Cyrus has been candid about mental health in the past
The former Disney star is a mental health advocate. At the start of the global pandemic, the singer started Bright Minded, an IGTV show that encourages guests to open up about mental health issues and provides tips on how to stay high-spirited during trying and uncertain times. 
The show started when Cyrus recorded a call with her therapist and shared it on Instagram. Her goal was to destigmatize therapy and encourage people to seek help for their mental health. Cyrus has 146 million Instagram followers, so the video reached a broad audience and garnered positive reactions from fans. 
Miley Cyrus talked to the audience about having a panic attack during a show 
Even the most seasoned performers can still get stage fright or have panic attacks, which is exactly what happened to Miley Cyrus at Milwaukee's SummerFest. The former Disney star chose to handle it by turning to the audience and opening up about what she was experiencing.
28-year-old Cyrus took a long break between songs at the show. She reemerged and continued to perform, then shared what she was going through with the audience.
"A couple songs ago, when the lights were off," she told the crowd (per NME). "I went back to Stacy who's known me since I was 12 – we've been in this band together since I was 12 years old – and I said, 'I feel like I'm going to have a panic attack.'"
Fans thought she might leave the stage, but she assured them she wouldn't by saying, "The look's too good, I ain't going anywhere." But then Cyrus addressed how difficult and disorienting it felt to perform live after spending so much time in lockdown due to the pandemic.
"Like everyone else, for the last year and a half, I've been locked away and isolated, and it is very stunning to be back in a place that used to feel like second nature," she said.
"Being on stage used to feel like being at home, and it doesn't anymore because of how much time I spent at home locked away. And this is very drastic… Being a part of a pandemic was startling and terrifying, and coming out of it is also slightly terrifying.
"So I just wanted to be honest with how I'm feeling. Because I think by being honest about that, then it makes me less afraid, because we all experience this shit together."
The audience was supportive, and the moment of panic passed.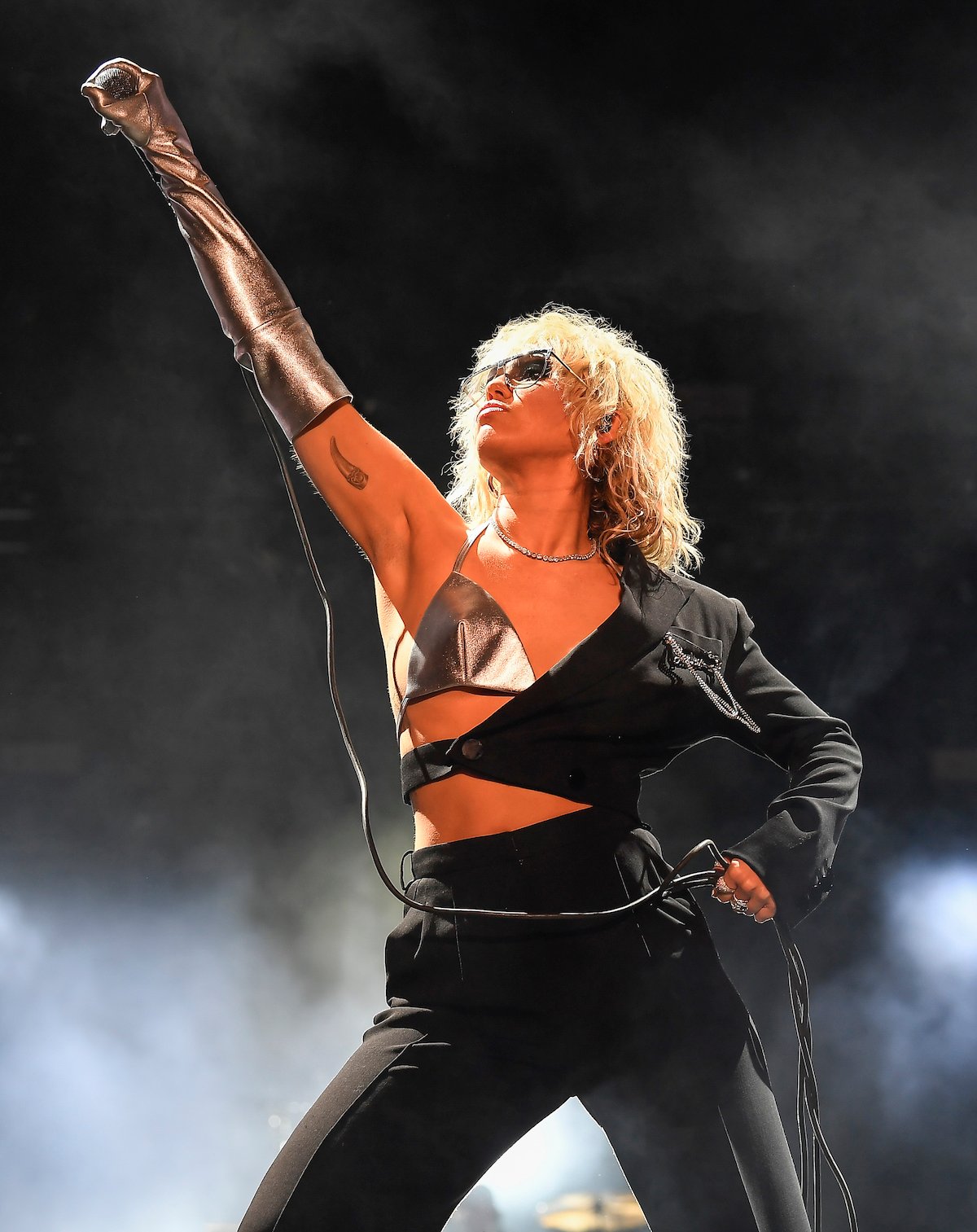 RELATED: Lil Nas X Calls Miley Cyrus 'A Legend'; Says Doja Cat Made Him 'Want To Get In Shape'
Fans loved Cyrus' honesty 
Music and pop culture writer for the Milwaukee Journal Sentinel Piet Levy posted a video of Cyrus' moment on Twitter. While some Twitter users didn't sympathize with Cyrus, posting gifs and memes of exaggerated crying faces or eye rolls, many more expressed their support. 
"Aww love you @MileyCyrus no matter how many life difficulties come your way you battle through it it's The Climb," one commenter wrote, referencing Cyrus' 2009 hit.
Lots of fans were grateful for the singer's transparency. "Love Miley soooo much. Always being true to her audience," one wrote, while another said, "Love you Miley!!!! So down to earth and honest."
Another fan thanked and encouraged Cyrus by saying, "I appreciate honesty. Shine on superstar!"