These Miley Cyrus Tattoos Are Dedicated to Her Exes
Miley Cyrus has a lot of tattoos. Though many of her ink pieces honor members of her family and her beloved animals, a few of the singer's tats are dedicated to her famous exes.
Want to know which ones they are? Read on below to find out.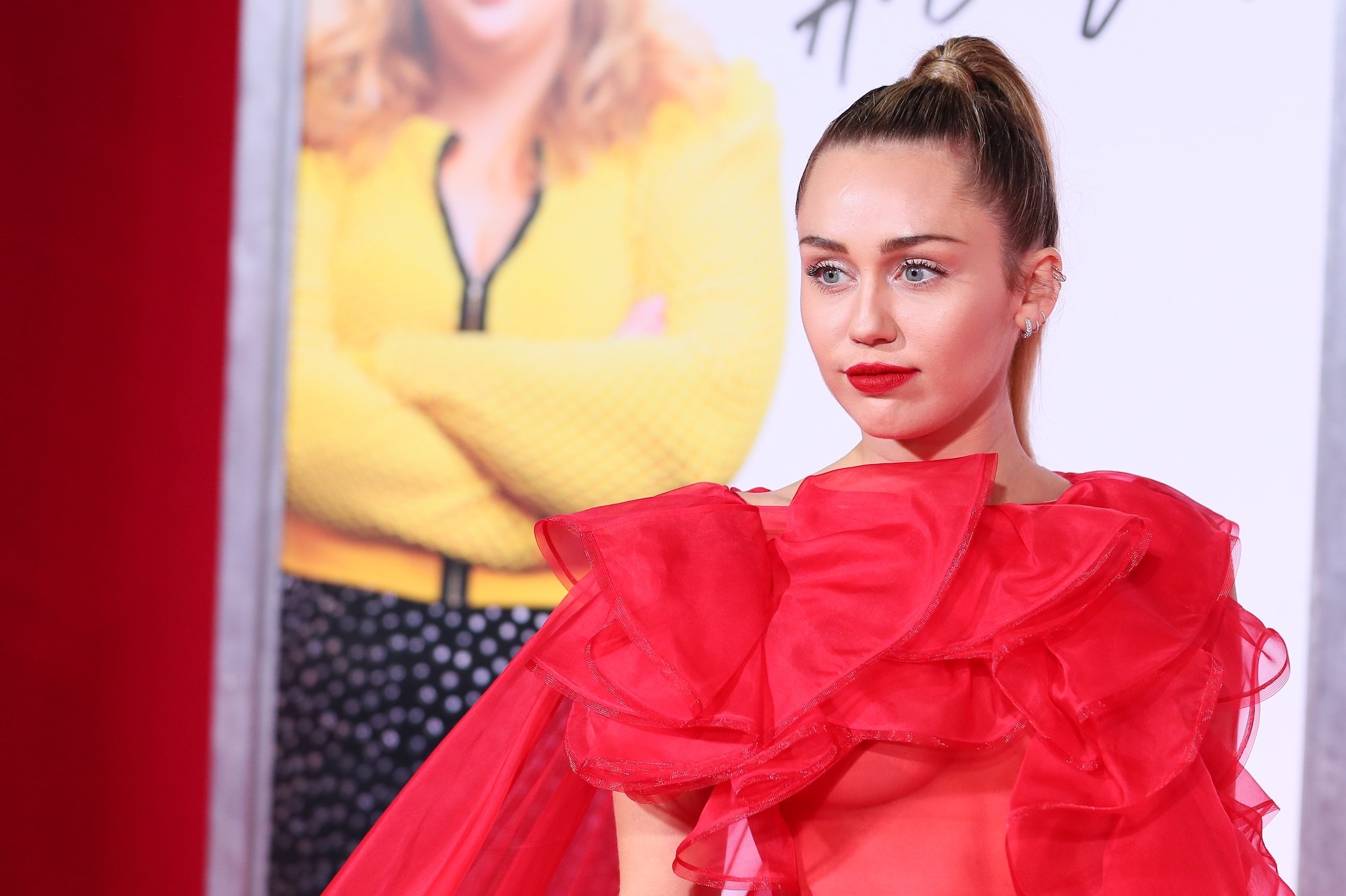 How many tattoos does Miley Cyrus have?
It's no secret that Cyrus has a massive tattoo collection.
Since shedding her Disney darling image, the "Midnight Sky" singer has decorated her body with various ink pieces. While some have special meanings behind them, others are seemingly random.
However, each ink piece is unique to Cyrus, which is likely why she doesn't have a problem showing them off on red carpets and during special appearances.
Now you're probably wondering: "How many tattoos does Cyrus have?"
Well, unbeknownst to Cyrus, she has 74 tattoos, which she didn't even realize until it was brought to her attention during a December 2020 episode of Jimmy Kimmel Live!
RELATED: Who Gave Miley Cyrus Her NSFW New Tattoo?
While appearing on the show, Kimmel had the pop star play a trivia game about herself against a superfan named Paul.
After Kimmel asked how many ink pieces Cyrus has, Paul guessed 27, which Kimmel announced was far too low.
It was then Cyrus' turn to answer, to which she said, "I have no idea." When Kimmel expressed confusion over the singer's answer, she quipped, "Um, because you probably are much more coherent when I am getting these tattoos than I am."
Kimmel then revealed the answer, which is 74, leaving Cyrus just as confused as her fan. "Huh?" she replied.
Miley Cyrus has at least three tattoos dedicated to her ex-husband, Liam Hemsworth
Among her many tattoos, Cyrus has several ink pieces dedicated to her famous exes.
During her ten-year on-again, off-again relationship with ex-husband Liam Hemsworth, the singer had a few tattoos added to her body in honor of the Hunger Games actor.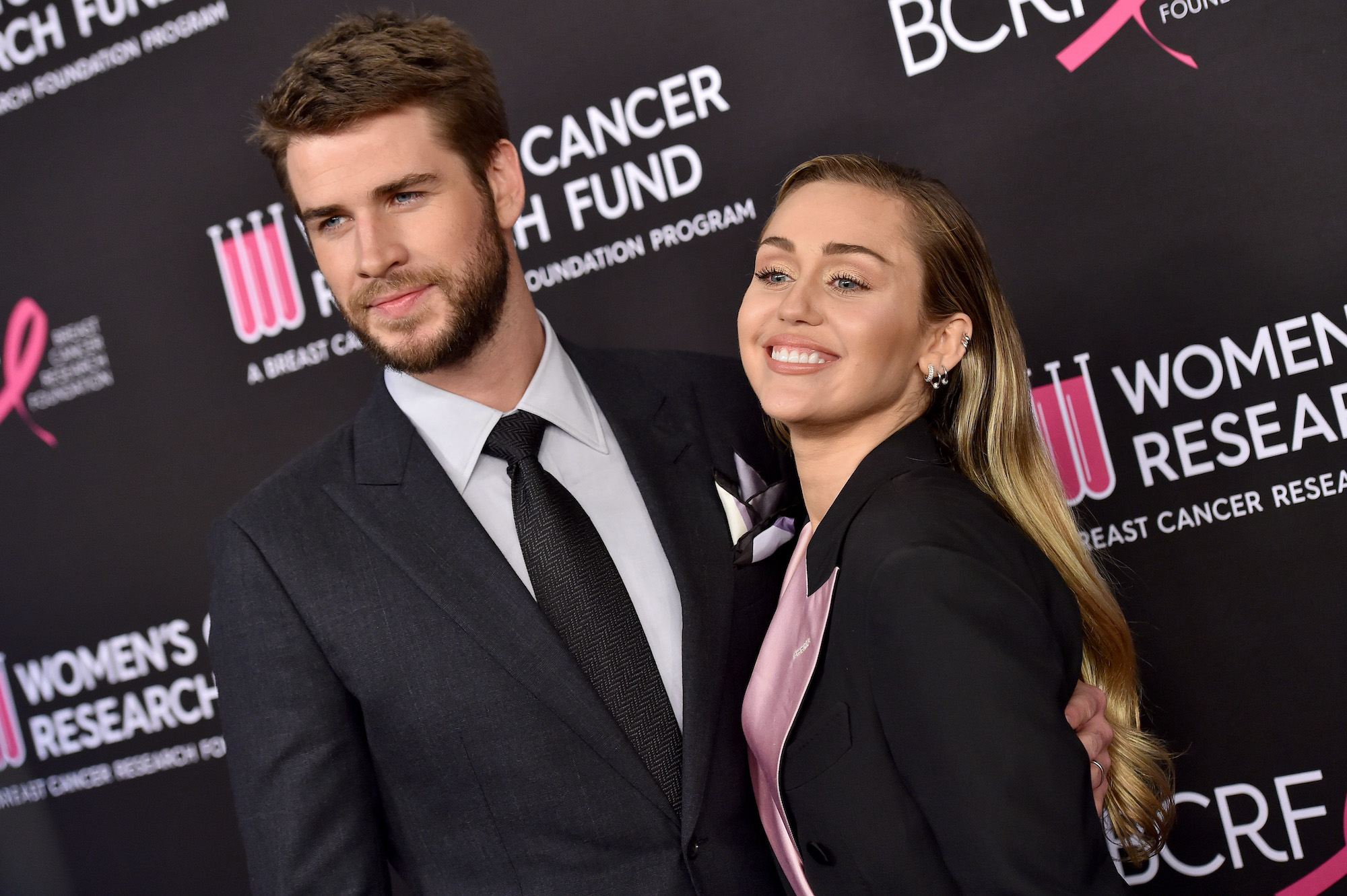 RELATED: Miley Cyrus' New Tattoo Has Fans Convinced She's Throwing Shade at Liam Hemsworth — Here's Why She's Not
In 2012, paparazzi captured photos of a tiny sugar skull tattoo on Cyrus' right ankle, which is the same ink piece Hemsworth has in the exact spot on his body.
Four years later, the "Can't Be Tamed" singer had a teeny-tiny drawing of a Vegemite jar added to her bicep. Why, you ask? Well, Vegemite is Hemsworth's favorite condiment, thanks to his Australian roots.
In 2018, Hemsworth was spotted with a Vegemite tat on his left leg while holding a Vegemite pillow. Fans soon connected the dots and realized it matched Cyrus'.
In addition to the skull and Vegemite tattoos, the former couple also has former POTUS Teddy Roosevelt's quotes tattooed on the insiders on their arms.
Hemsworth's tat reads, "If he fails, at least fails while daring greatly." The line immediately precedes the quote Cyrus picked, which is "so that his place shall never be with those cold and timid souls who knew neither victory nor defeat."
Miley Cyrus also got matching tattoos with ex-boyfriend Cody Simpson
Like Hemsworth, Cyrus has also gotten matching tattoos with ex-boyfriend Cody Simpson.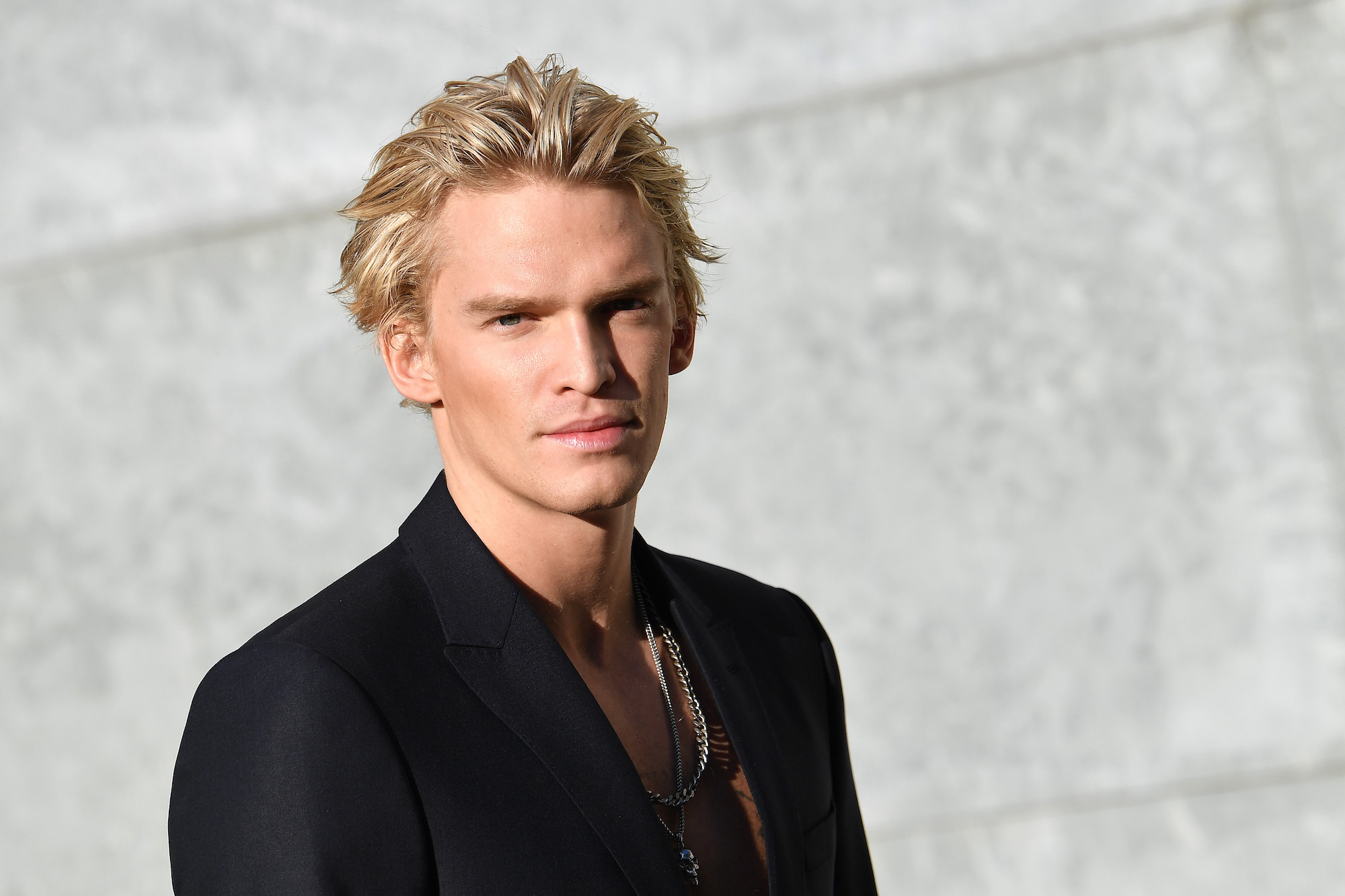 RELATED: Miley Cyrus Got This Tattoo Inspiration From a Surprising Source
A few months after they first started dating, in March 2020, Cyrus and Simpson got tattoos inspired by the "golden thing" crooner's poetry book Prince Neptune.
Both singers opted for small versions of a triton. Simpson's is solid black and located just above his elbow. As for Cyrus, hers is an outline of the weapon that hasn't been filled in and sits on her wrist.
While those were the only matching tattoos the former couple had inked on their bodies, that wasn't the only time they visited a tattoo parlor together during their relationship.
In October 2019, the pair visited tattoo artist Nico Bassill's studio, where Cyrus had a heart with a knife running through it tattooed on her with a banner that read, "Rock n' Roll Heart." As for Simpson, he got a skull with a scythe in the background. The two even showed off their ink in some very NSFW photos.