Did Miley Cyrus Tease the Theme of Her Dua Lipa Collaboration 'Prisoner' a Month Ago?
Miley Cyrus' latest music video, "Prisoner," features fellow artist Dua Lipa. The two singers have known one another for a while now, and their collaboration was highly anticipated. But Cyrus may have given her fans a hint about the music video in October 2020 — only they're just realizing it now.
Miley Cyrus' seventh album 'Plastic Hearts'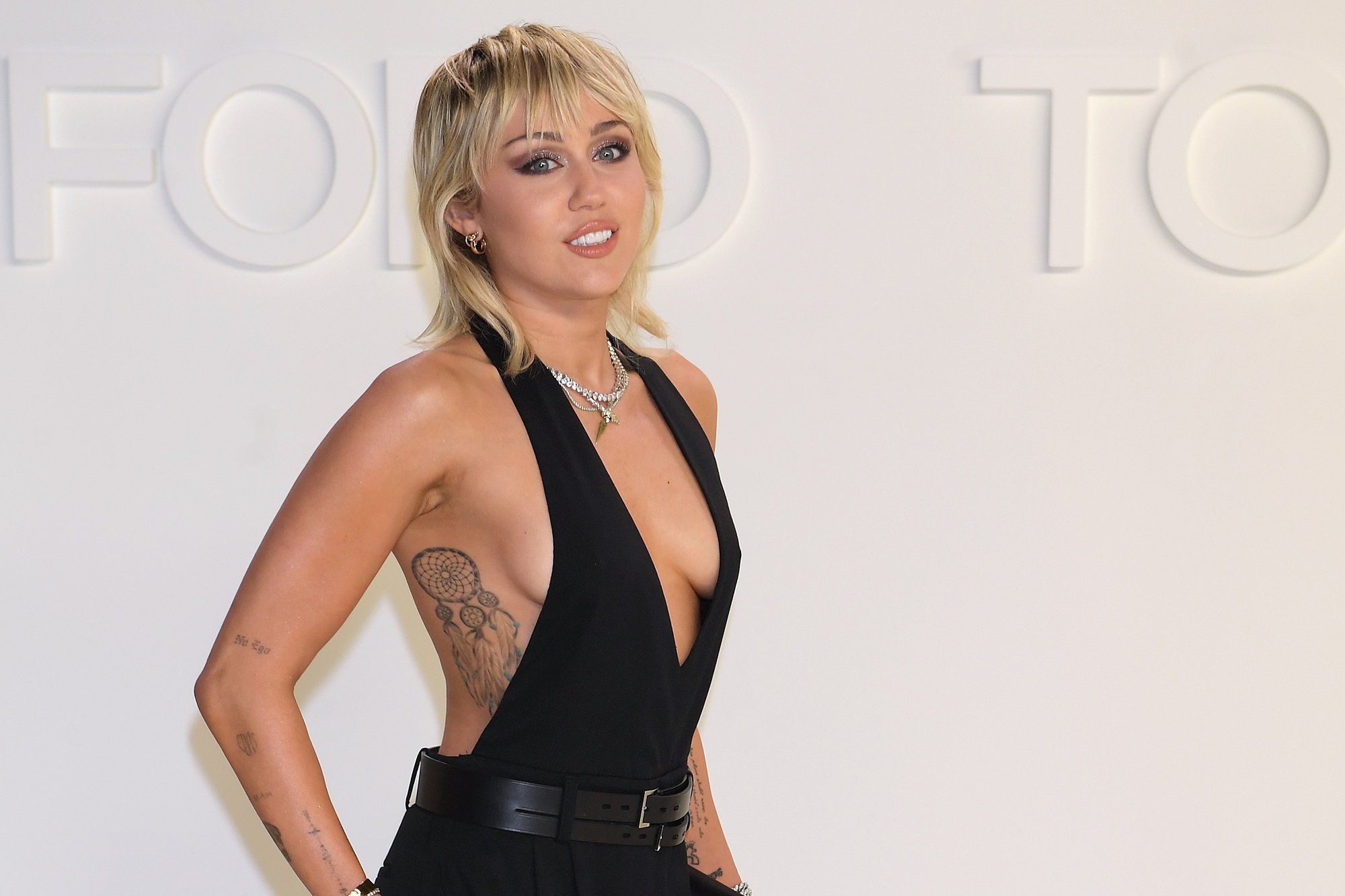 After months of anticipation, Cyrus announced that her seventh studio album, Plastic Hearts, was scheduled for release on November 27, 2020. The album arrives three years after Younger Now and a year and a half after her latest EP, She Is Coming, which was supposed to be the first of three.
"My collaborators still had most of the music that was burned up in journals/computers filled with songs for the EP series I was working on at the time," Cyrus explained in a note to her fans. "But it never felt right to release "my story" (each recording being a continual autobiography) with a HUGE chapter missing."
She previously teased her collab with Dua Lipa
The first single released off of Plastic Hearts (before the album announcement) was "Midnight Sky." The song debuted in August 2020. "Midnight Sky" was a long time coming — it dropped almost exactly one year after Cyrus' previous solo release, "Slide Away," which she released in the wake of her split from Liam Hemsworth.
The artist knew that her fans were eager for new music. She spent much of 2020 focused on other endeavors, like her Instagram Live show, Bright Minded. One of Cyrus' guests on the virtual show, Lipa, joined her in person months later, the day before she announced "Midnight Sky." "Dua has heard what you haven't," she teased.
The artists shared a teaser featuring a zombie jump scare
After that photo, Cyrus confirmed that a Lipa collaboration was forthcoming. On November 13, two weeks before Plastic Hearts' release date, the singer shared the tracklist. It features 12 songs, including track No. 4: "Prisoner feat. Dua Lipa." And that was just the beginning.
On November 18, 2020, Cyrus and Lipa shared the teaser for their "Prisoner" music video, premiering the next day. There's no music in it — instead, it features the two stars dancing and eating cherries. They're covered in what looks more like blood than juice. A heartbeat sound plays throughout, and at the end, a zombie screams.
Cyrus covered the Cranberries song 'Zombie'
The zombie may have shocked those who watched the teaser. But it also could be a tie in for another song on the album. In October 2020, Cyrus performed the hit Cranberries song "Zombie" at a virtual fundraiser. It went viral, and the alt-rock band praised her take on the tune.
After her performance, Cyrus released "Zombie" to streaming services. In addition to her original songs, the cover joins another, "Heart of Glass", on Plastic Hearts. Though Cyrus likely won't do a music video for these covers, she may have found a way to wink at "Zombie" with the gory "Prisoner" video.