Miley Cyrus Teases Lyrics 1 Year After Split From Liam Hemsworth: 'I Don't Belong to Anyone'
Exactly one year after her very public separation, singer Miley Cyrus prepares to debut her first single of 2020. Her break from music came after she split from now-ex-husband, Liam Hemsworth. But now she's back — and here's why the teased lyrics seem appropriate for the occasion.
Miley Cyrus and Liam Hemsworth's on-again, off-again relationship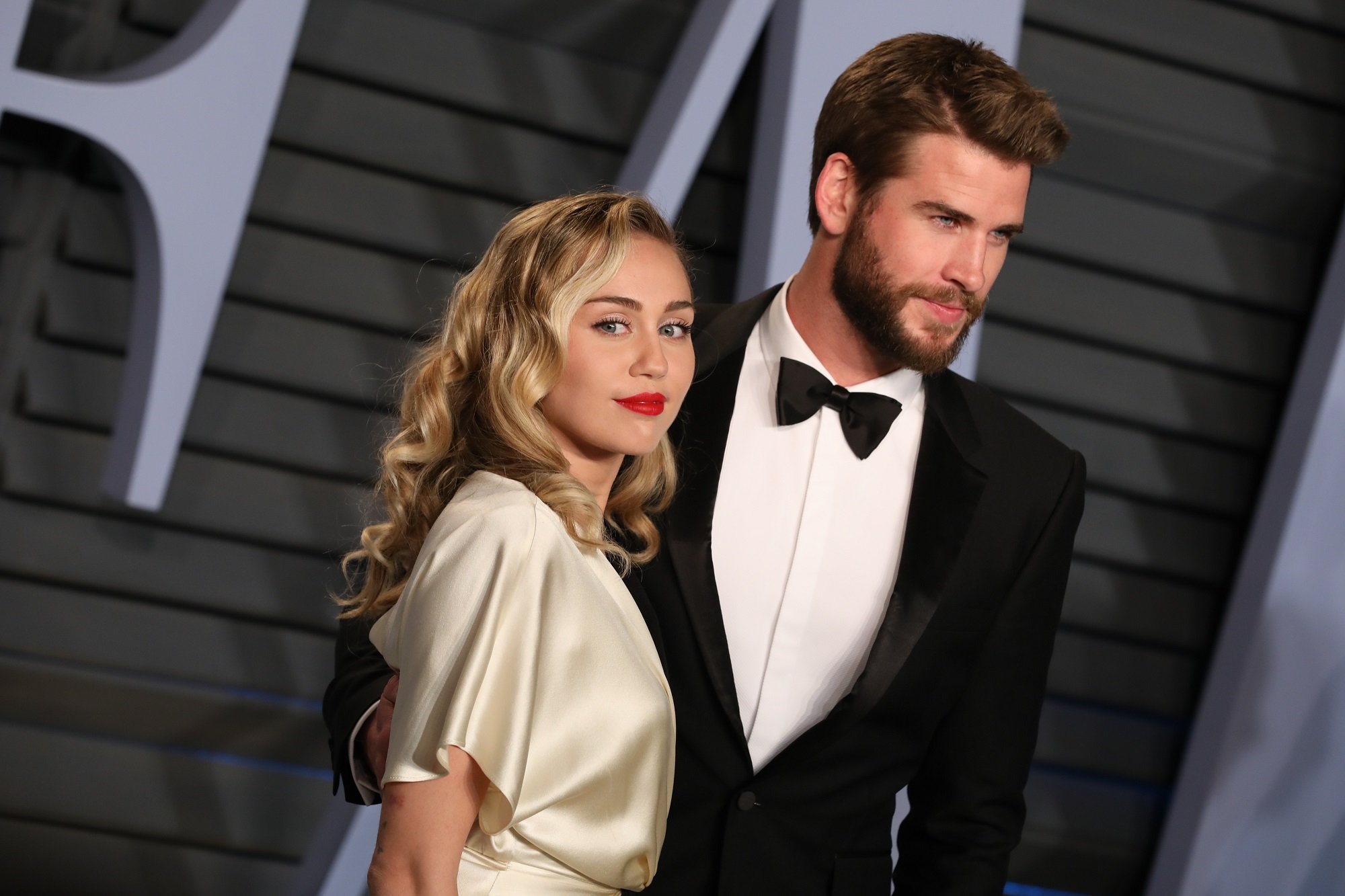 Cyrus and Hemsworth first met on the set of their film The Last Song in 2009. It wasn't long before reports they were a real-life couple began to surface. They were together for two years (with a couple of rumored "breaks") before getting engaged the first time. Then, in 2013, they called it off.
After a couple of years apart, Cyrus and Hemsworth were spotted together in early 2016. Apparently, they had remained friends all this time. Months later, they confirm their engagement is back on. In a private ceremony in December 2018, they tied the knot.
They announced their separation in August 2019
After a few public appearances in early 2019, Cyrus and Hemsworth were not seen together for a couple of months. Then, in August 2019, fans on social media noticed she wasn't wearing her wedding ring. On August 10, it was official — a statement declared they had separated.
"Just a quick note to say that Miley and I have recently separated and I wish her nothing but health and happiness going forward," Hemsworth wrote on Instagram on August 12. Meanwhile, Cyrus shared photos with cryptic messages seemingly aimed at addressing the decision.
Cyrus released her last solo single 'Slide Away' after their breakup
Cyrus' real response came a few days later, in the form of a song. On August 15, 2019, she dropped a surprise single, "Slide Away." On the track, she sings about letting go of her relationship, telling Hemsworth to "go back to the ocean" while she makes her way "back to the city lights."
But the lyrics most were focused on were conveyed in the lyric video and subsequent music video for the song. "I want my house in the hills/Don't want the whiskey and pills/I don't give up easily/But I don't think I'm down." This aligned with the narrative that Hemsworth was using drugs and alcohol, and Cyrus wasn't on board.
Her single 'Midnight Sky' 
One year later, and both have moved on. As the song anticipated, Hemsworth spends most of his time in his native Australia (near the ocean), and is dating model Gabriella Brooks. Meanwhile, Cyrus has been living in Los Angeles while staying sober. She's been dating singer Cody Simpson since October.
Cyrus has assured her fans for months that new music is on the way, and now, that time has finally come. She announced her latest single, titled "Midnight Sky," which drops on August 14, 2020 — making it exactly one year in between releases.
Cyrus teased lyrics that point to her split
Cyrus has given fans a taste of what's to come in the week, leading to the release of "Midnight Sky." As her previous comments have indicated, it's got more of a rock 'n' roll feel, with a bit of disco vibe. But what may be more interesting to some are the possible lyrics she's revealed.
"I was born to run. I don't belong to anyone," the artist wrote in one teaser on Instagram. "Forever and ever no more," Cyrus wrote in another. "The #MidnightSky is the road I'm taking…. head high up in the clouds." From those lyrics, it sounds like she's happy not to be married anymore.