Miley Cyrus Was 'Teen Wolf' Star Tyler Posey's First Kiss
Almost everyone remembers their first kiss. Whether you were a late bloomer or smooching kindergarten classmates, first kisses are usually fond memories. When it comes to celebrity first kisses, they really aren't any different from others. Miley Cyrus was Tyler Posey's first kiss. They met on the set of Doc in 2000. Posey was just nine years old, and Cyrus was even younger at seven. 
Posey and Cyrus met while filming a television show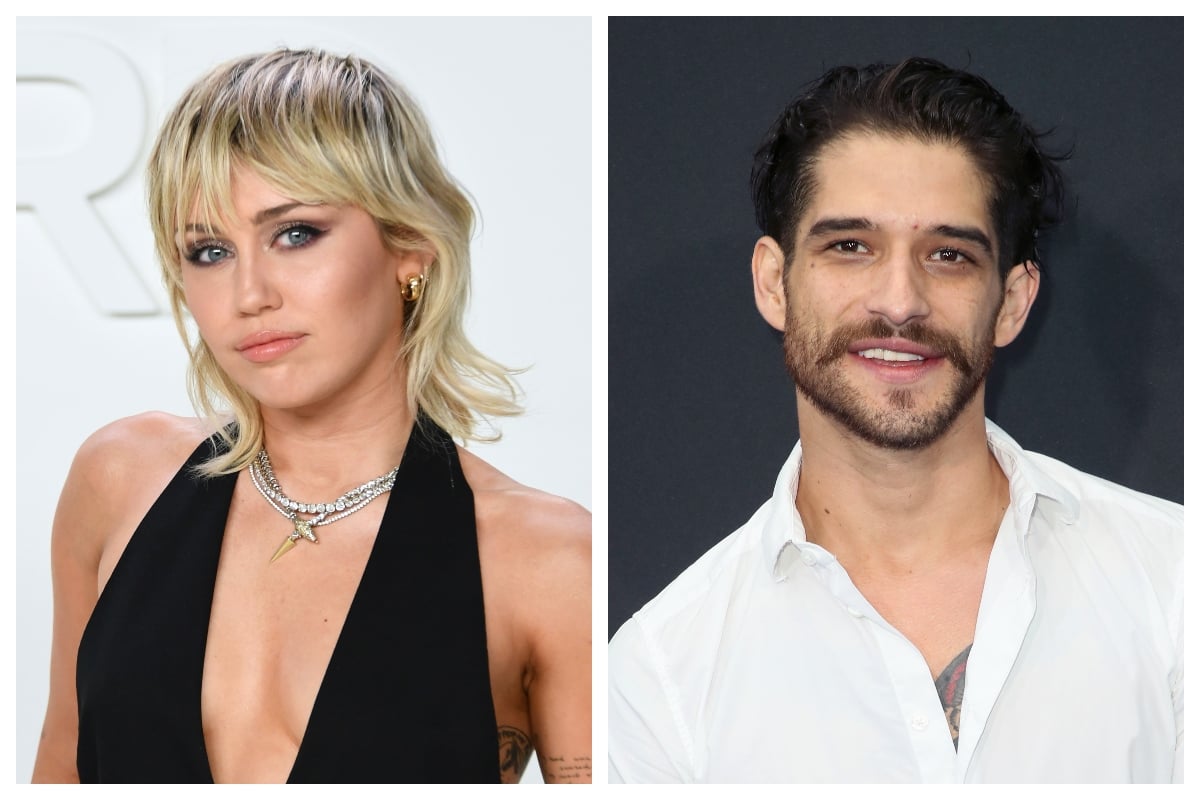 Doc was a television series that starred Billy Ray Cyrus as a small-town doctor who begins practicing in New York City. Miley Cyrus, of course, is his daughter and played that role in three episodes. Tyler Posey was a series regular. He played Raul Garcia, a boy who was later adopted by the doctor's friend. The series ran for five seasons. 
It was pretty early in the series when the two met. Posey started filming season 1 when he was eight. They had their first kiss when Posey was nine. According to ET Online (via Yahoo), Posey said that they "become really good friends" while on the set of Doc. They were the only kids around and spent time together whenever the future Hannah Montana star was on set. 
Posey said they were "boyfriend and girlfriend" for two years. "I would get excited when we would hold hands," he added. "We were both goofy and she was really loud, sweet, and funny — just a really cool kid."However, the young puppy love stayed just that. Posey and Cyrus never had anything serious. Posey has happy memories, though.
Who has Miley Cyrus dated?
Miley Cyrus' list of exes has been celebrity reading for some time. At 13, she dated Nick Jonas. They were together for a year and a half. She dated Justin Gaston for nine months and went to dinner with Justin Bieber. She had a short fling with Nickelodeon star Avan Jogia. 
Miley Cyrus then landed one of the lead roles on the movie The Last Song with Australian actor Liam Hemsworth. They were on and off again for ten years. They got married in 2018 but separated less than a year later. While she was back and forth with Hemsworth, she dated Kellan Lutz and Jared Leto. She also dated Bangerz record producer Mike WiLL Made-It and Patrick Schwarzenegger. 
Miley has been open about her sexuality, too, and made it clear that she is interested in more than just guys. Stella Maxwell and Kaitlynn Carter have both dated the singer. Most recently, she dated Cody Simpson. They started dating in 2019, after Cyrus' divorce from Hemsworth but broke up in 2020.
Posey's dating life has been quieter
Tyler Posey is most famous for his role in Teen Wolf. Like Cyrus, he calls his sexuality fluid. He dated his middle school sweetheart, Seanna Gorlick, for years. They broke up in 2014. In 2016, he started dating Disney Channel starlet Bella Thorne. They called it quits shortly after that but remained good friends. Posey says that they are still "pretty close" and that they still talk a lot.
He then dated Sophia Ali, his Truth or Dare costar. They got together in 2017, but Posey was single again in 2019. At first, they tried to keep the relationship private but went public shortly before breaking up. Posey is currently with the singer Phem. Phem started showing up on Posey's social media in late 2020, and announced that they were together on Valentine's Day in 2021.