Miley Cyrus' Type, Male, Female, or Otherwise: 'I Want You to Bring Something to the F*cking Table'
Singer Miley Cyrus' sexuality has been a topic of media discussion for more than five years. Here's what kind of person she's into, regardless of gender.
Now that she's single again, Miley Cyrus has spelled out what she's looking for in a partner. The singer and former Hannah Montana star has been linked to both men and women in the past, and her standards for who she'll date has more to do with lifestyle than gender. Learn what Cyrus has in mind.
Miley Cyrus came out as pansexual in 2015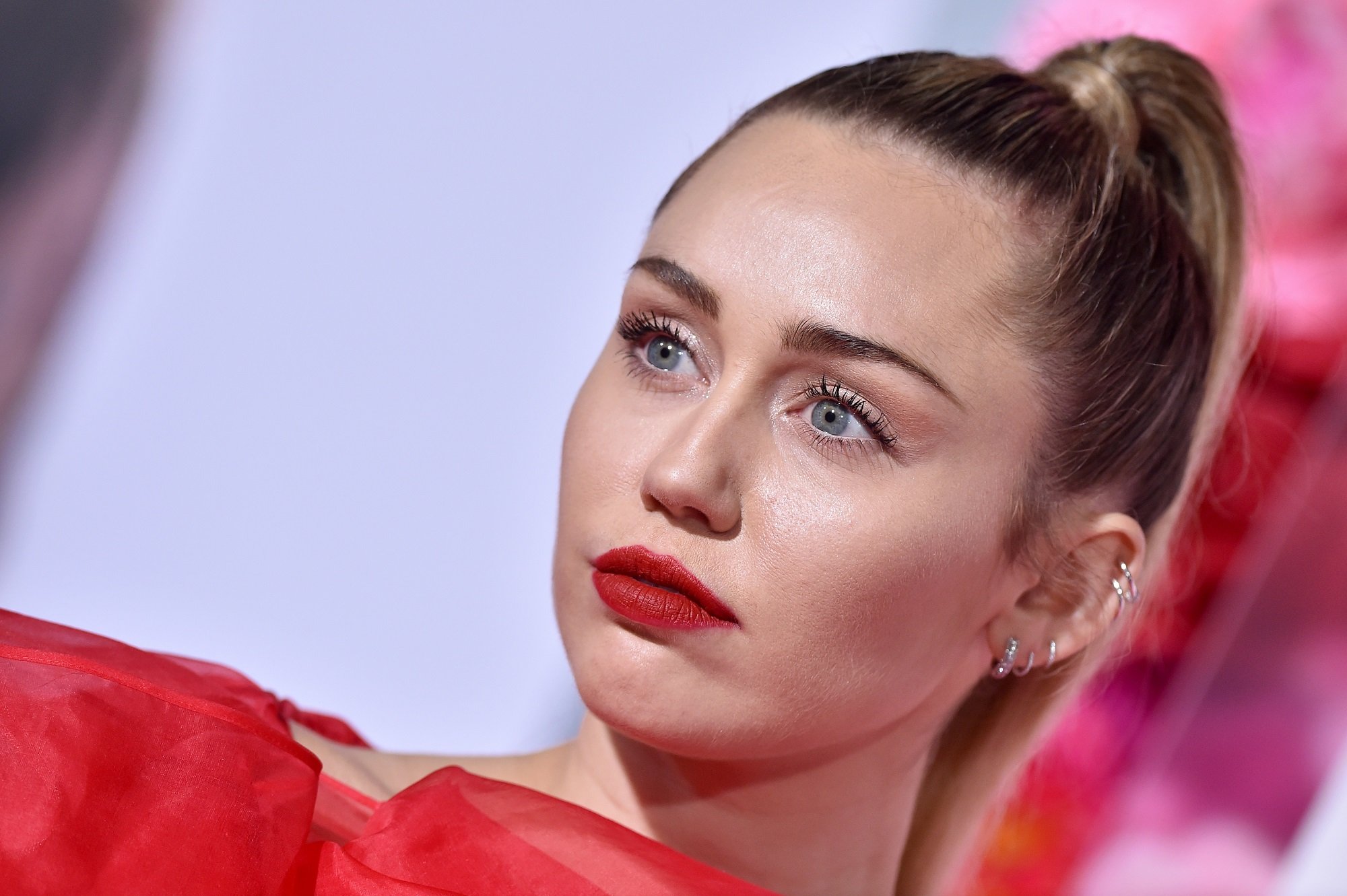 Cyrus spoke about her gender fluidity and sexuality in 2015. She used the word "pansexual" to describe her sexuality when speaking to Elle UK that year. In subsequent interviews, the artist described herself as queer. But whatever word she uses, Cyrus has embraced her evolution.
"My whole life, I didn't understand my own gender and my own sexuality," she told Variety in 2016. "I always hated the word 'bisexual,' because that's even putting me in a box. I don't ever think about someone being a boy or someone being a girl." She also noted, "My first relationship in my life was with a chick." 
She's dated both men and women
Though she's never named that particular person, Cyrus has been in several relationships that were highly publicized by the media. She dated fellow Disney Channel star Nick Jonas when they were teenagers. And she was in an on-again, off-again relationship with actor Liam Hemsworth for a decade.
When she wasn't with Hemsworth, Cyrus was linked to a few other celebrities, such as actor Patrick Schwarzenegger in 2014, and model Stella Maxwell in 2015. After she and Hemsworth divorced in 2019 following an eight-month marriage, Cyrus briefly dated Kaitlynn Carter before moving on with singer Cody Simpson, who she split from in mid-2020.
What is Cyrus' love language?
On the podcast Call Her Daddy in August 2020, Cyrus addressed her past relationships, specifically her marriage to Hemsworth. But she also talked about what she is looking for in a future partner, which has changed in recent years. Cyrus also named her two love languages, including acts of service.
"I like quality time," she said of her second love language. "Emphasis on quality. I want you to bring something to the f*cking table. That's what I really demand now as I'm getting older. I allowed so many people to just come and add their toxic f*cking breath to my air and suck out the life of my spaces. I'm just over that."
She wants to date someone 'living a sober lifestyle'
Cyrus says her 'type' is someone whose values align with hers, especially when it comes to clean eating (which she says she's "super into") and not using drugs or alcohol. "As someone who's living a sober lifestyle, don't go to the club looking for your next partner," she suggested to others in her position. "Put yourself in places where you'll be successful."
"You can really control the kind of people that are going to flow in and out of your life," Cyrus. "So, I've filtered my life of what I will accept and what I will not." She added, "I get turned on by what people are contributing to my life. And as of right now, having someone that's also sober, like a partner, is very sexual to me."