Miley Cyrus vs. Taylor Swift: Who Has the Higher Net Worth?
As two of the top female pop artists of today, Miley Cyrus and Taylor Swift's net worths are pretty impressive.
Both women have had amazing careers in the music industry so far and are continuing to dominate the music charts with their smash hits.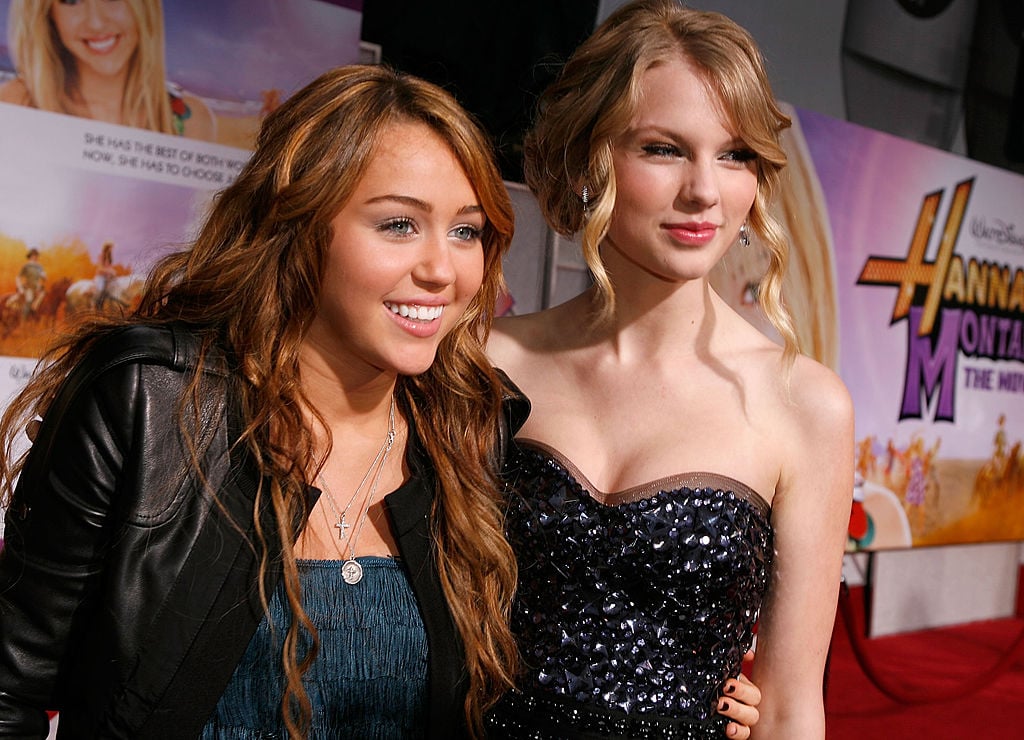 Though Cyrus and Swift's net values are extremely high and continue to grow with each passing year, one of them happens to be worth a lot more than the other.
Miley has an estimated net worth of $160 million
Starting out her acting career at the age of eleven, Miley Cyrus quickly rose to fame with her hit Disney Channel series, Hannah Montana.
During its five year run, Cyrus was also furthering her music career and soon become one of the top teen artists of the mid-2000s.
Aside from singing and her ongoing success with network television, Cyrus soon found herself on the big screen. Her most notable movie role was in The Last Song, and the actress has also starred in films such as Hannah Montana: The Movie, LOL, and So Undercover.
Cyrus' chart-topping hits such as Malibu, Nothing Breaks Like a Heart, and Wrecking Ball, have also made her well-known in the music industry.
With all of these factors, Miley Cyrus currently has an estimated net worth of $160 million, but some sources say her lifetime earnings are around $200 million.
Taylor Swift has a net worth of $320 million
With 10 Grammys and 23 Billboard Awards under her belt, Taylor Swift is known as one of the best-selling music artists of all time.
Having sold more than 50 million albums worldwide and 150 million single downloads, it does not come as a shock that Swift is worth a pretty penny.
According to Forbes, Taylor Swift currently has a net worth of $320 million.
With Swift partnering with Netflix for her Reputation Tour concert special earlier this year and recently dropping new music, the singer's net worth is expected to grow by the end of this year.
Aside from that, Swift's worldwide tours have also garnered a large amount of revenue for the singer.
The Reputation Tour alone was the highest grossing in US history at over $260 million.
When Taylor Swift is not making the big buck from her music, the singer is bringing in a ton of money from her many endorsements and brand deals.
Both women love donating to charities
Though Taylor Swift has a higher net worth than Miley Cyrus, the two celebrities aren't interested in keeping every cent of their income to themselves.
Swift and Cyrus enjoy donating large amounts of money to their favorite charities and have even been recognized for their generosity.
Cyrus currently supports thirty-nine popular charities. They include the Make-a-Wish Foundation, Cystic Fibrosis Foundation, Love is Louder Than the Pressure to Be Perfect, and the St. Jude's Children's Research Hospital.
Miley Cyrus has even started the Happy Hippie Foundation, which she founded in order to "rally young people to fight injustice facing homeless youth, LGBT youth and other vulnerable populations."
For the past eight years, Taylor Swift has given more than $200,000 to different charities.
Some of which include the Children's Hospital of Philadelphia, The Joyful Heart Foundation for survivors of sexual assault, Hurricane Harvey survivors, and most recently the Tennessee Equality Project to fight anti-LGBTQ bills.