Miley Cyrus Was 'Traumatized' When Her Plane Was Hit By Lightning — 'I Was in My Mom's Lap'
Whether she's palling around with Dolly Parton, releasing new music, or doing something controversial, Miley Cyrus is known worldwide. The singer recently opened up about an unforgettable plane ride she took earlier this year and how it left her "a little traumatized."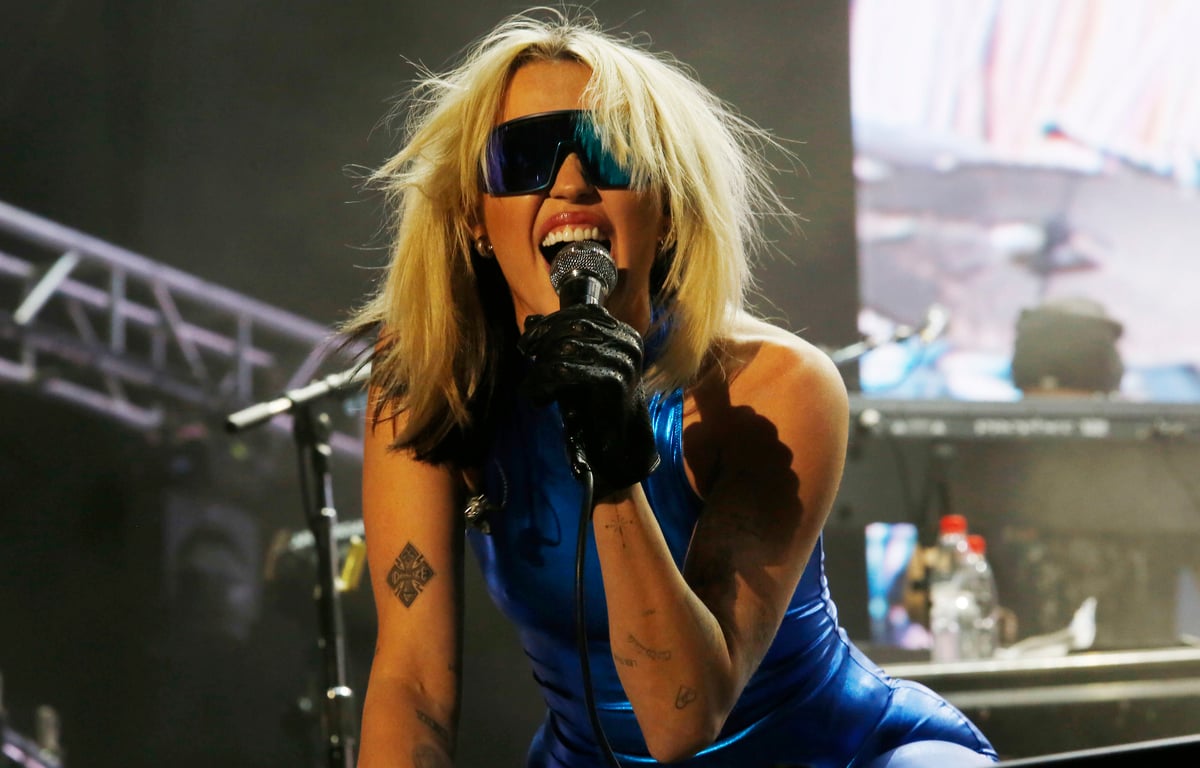 Miley Cyrus describes terrifying plane ride
While appearing on Late Night With Seth Meyers, Cyrus talked about her ill-fated trip to Paraguay to perform at the 2022 Asunciónico music festival in March. While en route, a storm rocked the small plane she and her crew were flying in and a bolt of lightning struck the plane. 
"It was really scary," the singer said. "I was in my mom's lap because I was pretty sure it didn't matter about the seatbelts at this point."
"It was really very strange," Cyrus continued. "Because it was unexpected weather, and a few things that day — when I woke up that morning I said, 'Something just kind of felt off and not quite right.'"
The plane made an emergency landing and luckily, Miley Cyrus, her crew, and her friends and family were all safe. The music festival they were flying to also ended up being canceled because of the extreme weather. 
"There was just a lot going on," Cyrus explained. "And everyone's like — my guys in my band, who are just rock 'n' rollers, are like, 'We got to get to the fans! We got to still play the gig!' I'm like, 'OK, no. We're in the middle of, like, the forest in a broken-down airplane. There's floods where we're supposed to be going. The stage is sinking.'"
The popstar was set to play Lollapalooza Brazil a few days later, and was thankful that the country's government allowed her group to enter the country earlier than scheduled.
"They were awesome," Miley Cyrus said. "They let us in a couple days early, and we were able to take a few days to recuperate 'cause all of us were a little traumatized."
Miley Cyrus's trip to New York
Her appearance on the late night show was just one of many high-profile appearances Cyrus has made while on a trip to New York City. She and mother Tish Cyrus attended a performance of Chicago in support of pal Pamela Anderson.
She also posted a photo of herself in her hotel room sporting a handmade tank top that read "Hell yeah, I'm Miley Cyrus," a reference to a joke her friend and fellow Disney star Selena Gomez made while hosting Saturday Night Live. 
RELATED: What Is Miley Cyrus's Real Name? She's Changed It — Twice
Fans love Miley Cyrus's new live album
Cyrus has been performing in support of her 2020 album Plastic Hearts, and delighted fans when she released a live album, ATTENTION: MILEY LIVE, earlier this year. The album contains some of Cyrus' famous covers including, "Where Is My Mind?," "Jolene," and "Like A Prayer." 
Fans love the live album, and videos of Cyrus singing "Like A Prayer" have gone viral on TikTok, with many applauding her vocal skills and ability to make every song her own.
Cyrus's scary plane trip story worried her fans, but they, along with her friends and family, are glad she and her crew are alright now. 
RELATED: Miley Cyrus Wants to Write a 'Controversial' Children's Book