Miley Cyrus Wishes Godmother Dolly Parton Happy Birthday With a Hilarious 'Hannah Montana' Clip
Miley Cyrus wished her godmother Dolly Parton a happy 76th birthday with a hilarious video clip from when they both appeared on the Disney show "Hannah Montana." See the clip and what fans are saying about it here.
Miley Cyrus celebrated Dolly Parton's 76th birthday by posting a hilarious clip from when her godmother appeared on Disney's Hannah Montana. Here's what Cyrus said to honor Parton and how fans are reacting.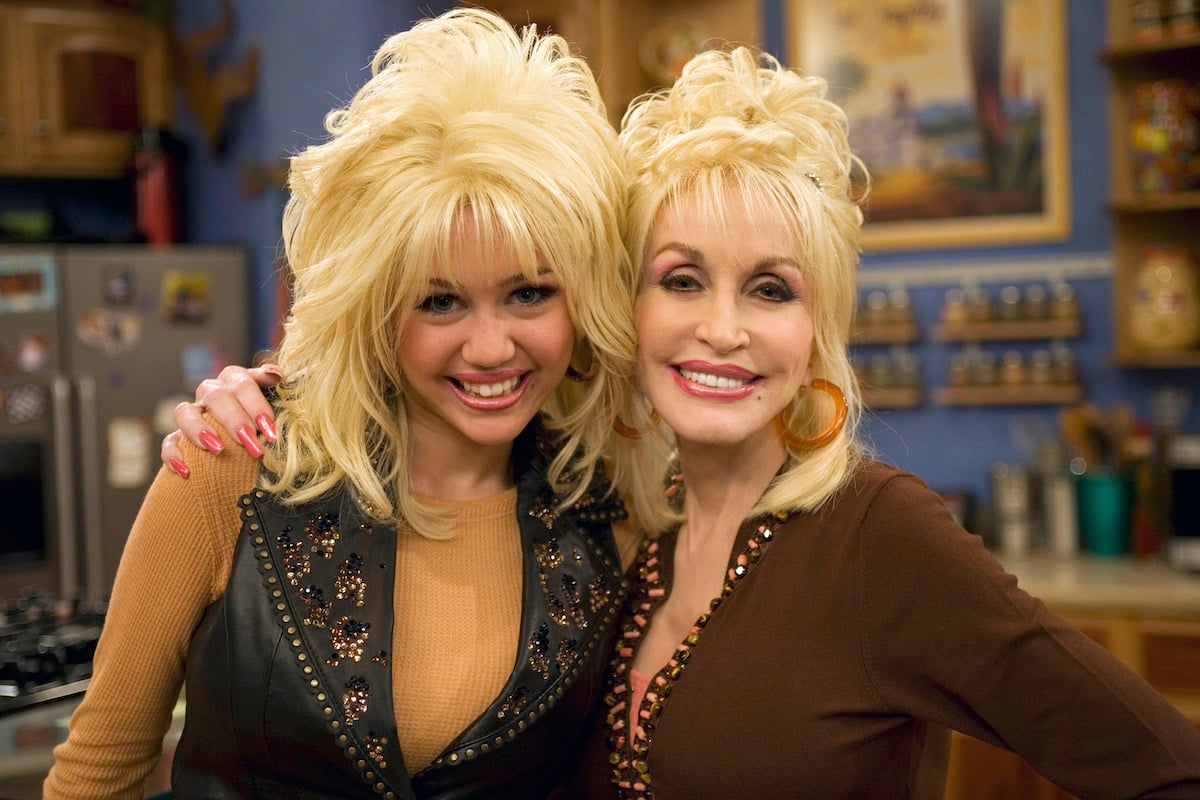 Dolly Parton appeared on 'Hannah Montana' with goddaughter Miley Cyrus
In November 2020, Dolly Parton opened up to Vanity Fair about feeling proud of Miley Cyrus and recognizing her talent from a young age. 
"Well, when Hannah Montana came on the air and little Miley Cyrus, my little goddaughter, was the star of it, I was so proud of her," the country music star said. "I thought she was sensational. I thought what a great little comedian she is and what a great little actress and of course she's a great singer. But she was so perfect in that spot."
The "9 to 5" singer also revealed that her goddaughter convinced Disney to write her into the popular children's show. "And she told them that, you know, she said 'I want my Aunt Dolly on here' – she calls me Aunt Dolly – and so she said, 'I want her on the show,'" Parton shared. "So they wrote me in the show, and we just worked so great together. And I was on a few times."
Miley Cyrus wished godmother Dolly Parton Happy 76th Birthday with a 'Hannah Montana' clip
On Jan. 19, Cyrus made an Instagram post to celebrate her godmother's 76th birthday. She shared a video clip from one of Parton's appearances on Hannah Montana, in which Parton plays Cyrus' character's Aunt Dolly.
In the video, Cyrus and Parton sit together on a couch when a phone rings. "Uh, Aunt Dolly, I think your hair's ringing," Cyrus says. 
Parton whips a cell phone out of her signature blonde hair and replies, "Well honey, when your pants are as tight as mine, you gotta have somewhere to put your phone!"
"One of the many invaluable lessons learned from @dollyparton ❤️," Cyrus captioned the clip. "Happy Birthday Aunt Dolly!"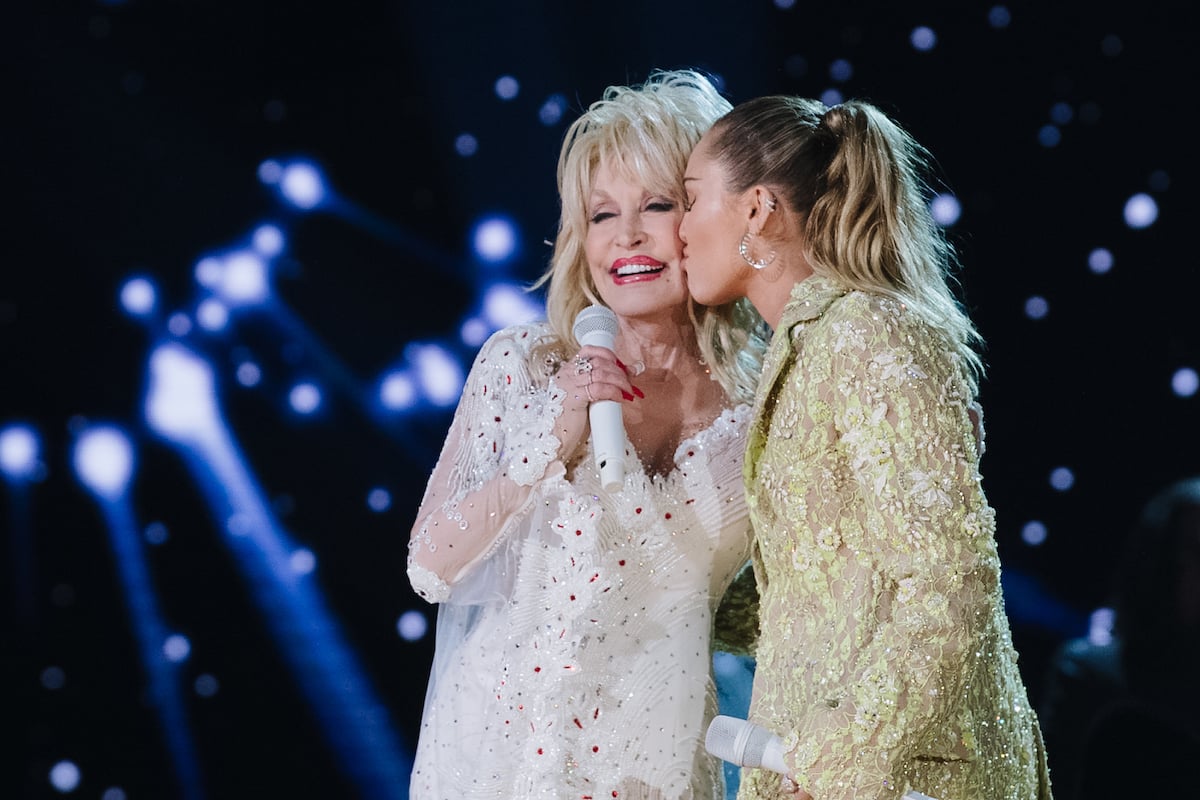 Fans are loving the former Disney star's tribute to the 'Jolene' singer
Fans are loving Cyrus' birthday tribute to the country music star, and they are sounding off in the comments section of the post.
"Yess 2 icons 🤗💘❤️‍🔥❤️‍🔥," one fan commented, while another wrote, "I love u both so much."
One fan commented on the resemblance between the two stars by writing, "And now, you look like Dolly 😍."
Another fan described how Hannah Montana introduced them to Dolly Parton. "This was my fav episode by far," they wrote. "Didn't even know who she was before I saw it."
Others used Cyrus' post to wish Parton a happy birthday with comments like, 'HAPPY BIRTHDAY AUNT DOLLY!!🎉🎂🔥❤️💕🧡."