Millie Bobby Brown Has 'Hannah Montana' to Thank for Her Interest in Acting
At just 16 years old, Millie Bobby Brown is known around the world. From her adorable English accent to her obsession with Amy Winehouse to her skincare brand, florence by mills, fans are obsessed with everything about the young actress. But, the main thing that people love about Brown is her acting skills. Brown has …
At just 16 years old, Millie Bobby Brown is known around the world. From her adorable English accent to her obsession with Amy Winehouse to her skincare brand, florence by mills, fans are obsessed with everything about the young actress. But, the main thing that people love about Brown is her acting skills. Brown has been acting for majority of her life, but her breakout role on Stranger Things as Eleven made her a household name.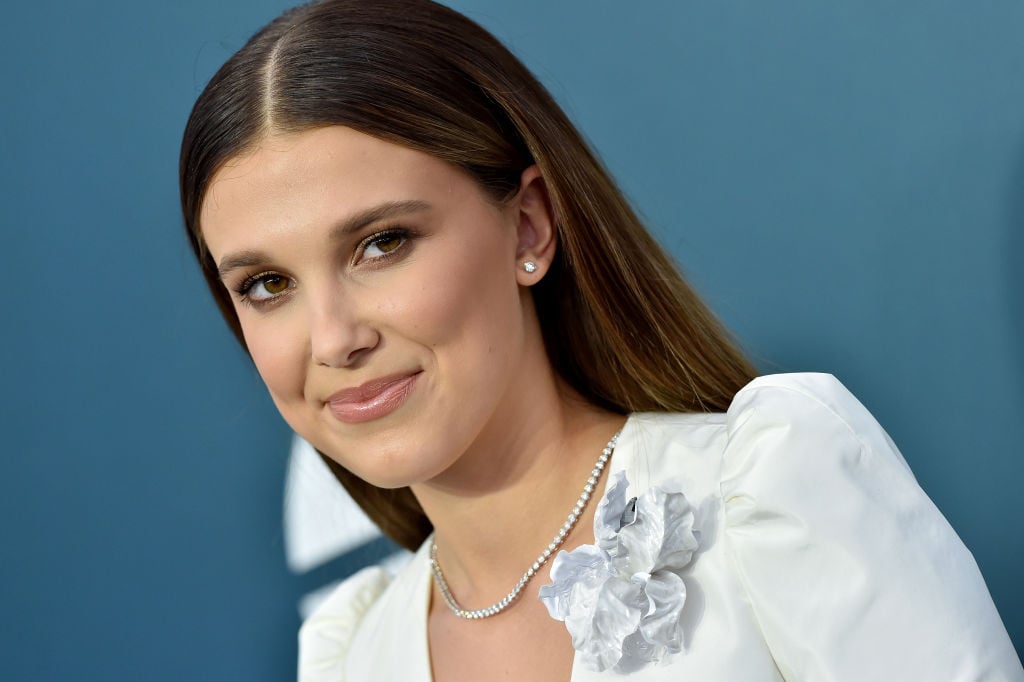 During the first season of Stranger Things, Brown had very few lines but an enormous impact. Now, after three seasons, Brown's character is becoming a fully developed teenager. These days, she does much more talking and is able to express her opinions about love, friendship, etc. When fans watch Brown in interviews, many of them are shocked to find out that she's actually British. As her American accent is so good, most assume that she is grew up in the States.
Millie Bobby Brown hid her true accent when auditioning
Part of the reason Brown's American accent is so good is because she's spent years practicing and perfecting it. Prior to being cast on Stranger Things, Brown was just like any other struggling actor. She was constantly being rejected for roles, but noticed a trend of being rejected simply because of her English accent. In a clever move, she decided to use her fake American accent every time she auditioned. Only when she'd landed the part and signed the contract did she revert to her natural accent.
"I was always prepared (laughs), but they rejected me because I was English. For this reason, at a certain point, I decided that I would pretend to be an American: as soon as I got the role, I started talking again with my British accent. They looked at me in amazement and I'd be like: 'Too late, the contract is signed!'" Brown shared in an interview with Vanity Fair Italy.
The 'Stranger Things' star got her American accent from 'Hannah Montana'
But, practicing her American accent in auditions wasn't the only way that Brown learned how to speak in a different dialect. In a recent interview on Miley Cyrus's talk show, Bright Minded: Live With Miley, Brown revealed that she learned her American accent from watching episodes of Hannah Montana. "I just have to say. Like the only way I got my American accent is by watching Hannah Montana," the 16-year-old confessed.
How Brown discovered her love of acting
But Brown wasn't just obsessed with Hannah Montana because she was trying to perfect her accent. The Stranger Things star admitted that she was simply loved the show. Brown recently found a video on her camera roll where she was dancing along to the Hoedown Throwdown (the featured dance in Hannah Montana: The Movie) and she knew every step. In fact, Brown recalls watching the popular show and wanting to be Hannah Montana.
The influence of 'Hannah Montana'
Once Brown realized that she could be an entertainer like Hannah Montana, the rest was history. It's funny to think that Brown's accent and her interest in acting both stemmed from the popular Disney Channel show. But, given that "Old Town Road" would have never happened without Hannah Montana either, it seems that the show had a bigger impact than we originally thought.