Millie Bobby Brown Reveals She's Faced 'Gross' Sexualization Since 'Coming of Age'
'Stranger Things' star Millie Bobby Brown recently opened up about coming of age, and she admitted she's dealt with increased sexualization since turning 18.
TL;DR:
Millie Bobby Brown came of age in February.
The Stranger Things star says she notices more sexualization since turning 18.
Brown spoke about growing up in the spotlight and discovering feminism.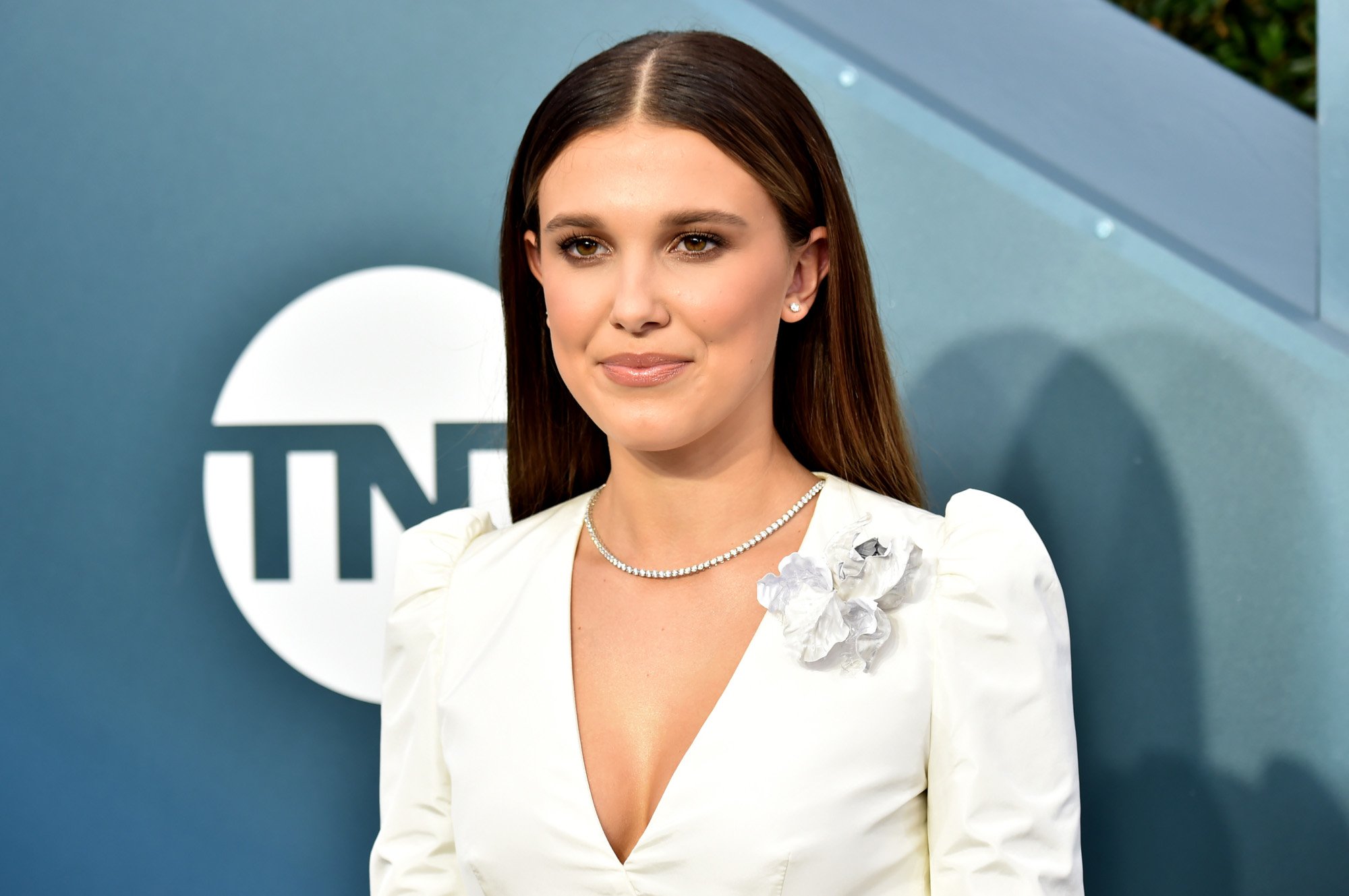 Most associate Millie Bobby Brown with the young, telepathic Eleven from Stranger Things. However, the actor has come a long way since her Netflix debut. And according to her, growing up in the spotlight has presented some unsettling challenges — including dealing with increased sexualization now that she's reached a certain age.
Millie Bobby Brown recently turned 18
Although Millie Bobby Brown became a household name at age 12, six years have passed since Stranger Things first premiered. The actor celebrated her 18th birthday in February, and she recently opened up about the big milestone.
During an appearance on the Los Angeles Times' The Guilty Feminist podcast, Brown admitted that growing up in the spotlight hasn't been easy:
"Any 18 year old is dealing with navigating being an adult and having relationships and friendships and being liked and trying to fit in. It's all a lot, and you're trying to find yourself while doing that. The only difference is that, obviously, I'm doing that in the public eye. So, it can be really overwhelming."
Balancing the usual coming-of-age struggles with fame isn't the only obstacle, either. According to Brown, there's a much darker aspect of all the publicity she's had to deal with, especially since turning 18: being sexualized online and in the media.
The 'Stranger Things' star says she's faced sexualization since 'coming of age'
As Millie Bobby Brown discussed her experience turning 18 on The Guilty Feminist podcast, she addressed a much darker aspect of coming of age in the "public eye."
The Stranger Things star told Deborah Frances-White and Susan Wokoma that she's seen "a difference between the way people act and the way the press and social media have reacted" to her. Part of that has to do with people sexualizing her, something she notes many young girls and women are subjected to.
"I believe that shouldn't change anything, but it's gross and it's true," Brown continued. "It's a very good representation of what's going on in the world and how young girls are sexualized. I have been dealing with that. But I have also been dealing with that forever."
And Brown's awareness of sexism goes all the way back to her time working on Enola Holmes. The actor revealed she first discovered feminism while starring in and producing the Netflix film.
Millie Bobby Brown on discovering feminism at age 17
That's right, Millie Bobby Brown says she became "gravely aware of sexism" around age 17, when she was working on Enola Holmes. Fortunately, her experience on that set didn't prompt her to explore the movement. However, The Guilty Feminist podcast played a role in her discovery.
"I was kind of afraid of the word, actually," Brown recalled. "I was like, 'I don't really understand it. And I need to know more about it. I need to become knowledgeable.'"
A Google search led her to The Guilty Feminist, kickstarting her education on the topic. And feminism isn't the only subject the Stranger Things star is an advocate for. She also serves as a UNICEF ambassador, speaking out about a variety of issues she believes in. In that way, her passion shines through on-screen and off.