Millie Bobby Brown Reveals Fans Have a Hard Time Accepting Her True Age
Growing up is hard enough as it is, but having to age up in the spotlight is even more challenging. Millie Bobby Brown is someone who has a lot of experience with the highs and lows of navigating adolescence with millions of eyes on her. The actor became the breakout star of the hit Netflix series Stranger Things back in 2016 when she was only 12 years old, and she's only gotten more popular with each passing year.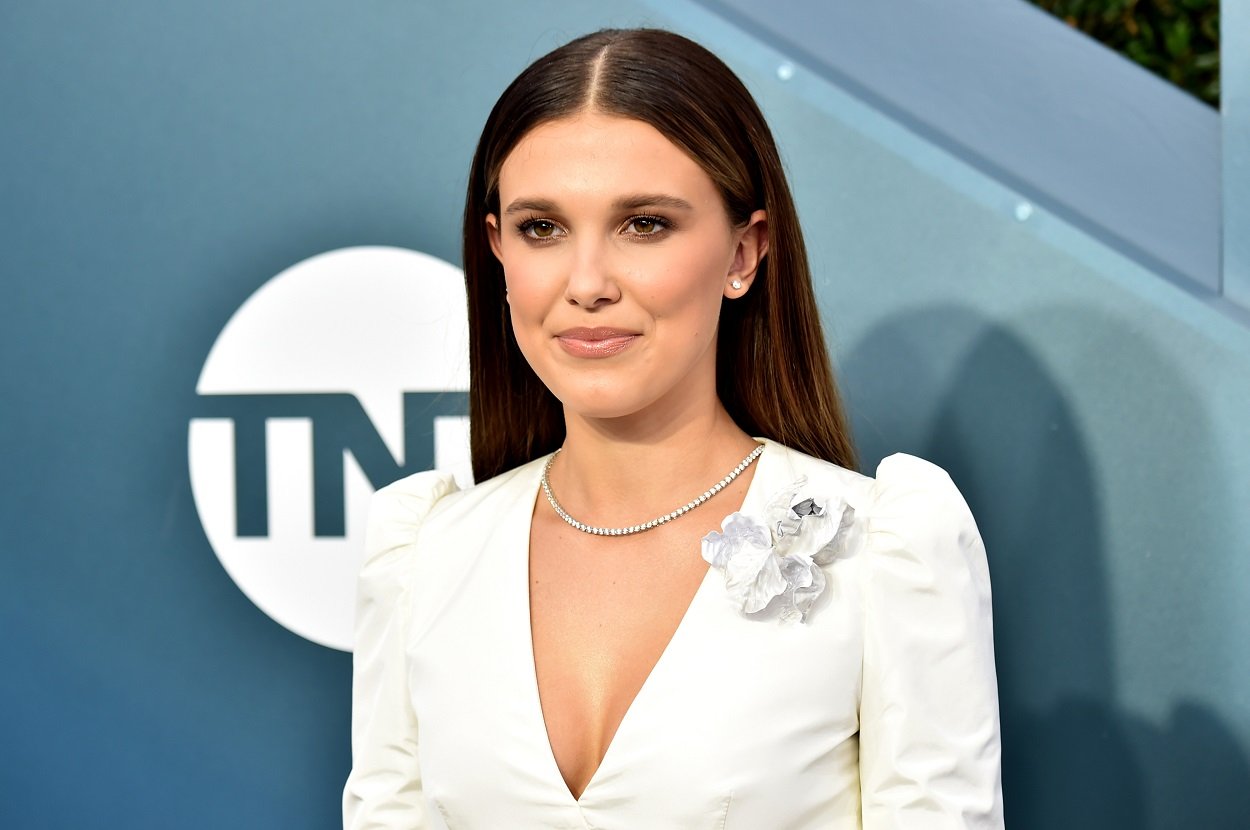 Of course, fame has brought Brown many opportunities. Thanks to her role in Stranger Things, she's been able to be cast in other projects like Enola Holmes and Godzilla: King of Monsters. With her influence, she has also been able to launch other passion projects. A good example of this is her skincare brand, florence by mills.
Millie Bobby Brown reveals that fans have trouble accepting her age
But growing up in the spotlight has certainly has had its downsides for the young actor also. In a recent interview with MTV, she revealed that it's been a struggle for fans to accept her exploring new forms of expression as she ages. Instead, many fans still view her as the little kid that she was when they were first introduced to her.
RELATED: Billie Eilish Slams People Calling Drake 'Creepy' for Texting Her & Millie Bobby Brown
"I'm only 17, but at the end of the day, I'm learning to be a woman," Brown shared. "I'm learning to be a young woman. So being a young girl, people watch you grow up, right? And they've almost become invested in your growth and your journey. But they aren't ready to accept the fact that you're growing up."
The 'Godzilla: King of Monsters' star has coped with intense scrutiny during her transition from a child into a young woman
Continuing on, Brown shared that fans particularly had a hard time accepting her age as it pertains to the fashion choices that she makes. "So I wear a crop top and people are like, 'She's 10.' I'm like, 'No, I mean, I am 17.' That's a thing that girls do," Brown declared. 'Or I wear high heels. Or I wear an outfit to an award so and they're like, 'She looks 50.' No, it's because you've watched me since I was 10. That's why you think that."
Brown also revealed that one of the most difficult parts of fame is her transition from childhood to adulthood with millions of people weighing in on her every decision. "I think that's what I found has been quite difficult: the transitioning period," the Stranger Things star adds. "They're not accepting it and I've completely accepted it. You know, I'm ready. I'm like, 'It's been a while. Let me wear a high heel!' I'm not going to be playing those young girls anymore and it's kind of like I have 50 million people [who are] like my parents."
Brown is committed to not letting criticism hold her back
While it's likely very overwhelming for Brown that people refuse to accept that she's aging up, the actor also revealed that she's determined to keep making the right choices for her and her career. "I don't want anything to hold me back, which I think is the most important thing," Brown said. "I want to evolve. And I don't want this industry to hold me back from evolving and telling stories that I feel like have to go with my age."