Millie Bobby Brown Writes Emotional Instagram Post: 'Change Needs to Happen'
Millie Bobby Brown, one of Stranger Things' brightest stars, just turned 16 years old. Ever since she was a child, the actress has struggled with bullying, internet trolls, and tabloid headlines. While Bobby Brown is killing it, career-wise, she, like anyone, struggles with the constant media attention. For her 16th birthday, the Netflix star wrote a long Instagram post about the consequences of being young and in the public eye. Bobby Brown, ever the mature voice despite her youth, called for "change."
Millie Bobby Brown celebrates turning age 16 with an emotional Instagram video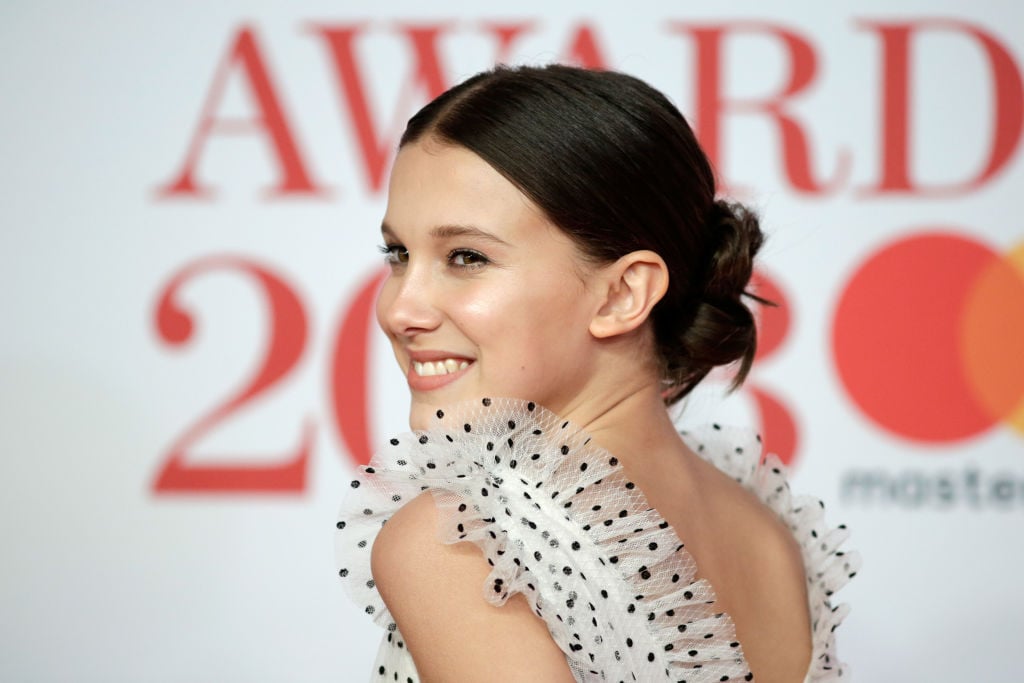 "16 has felt like a long time coming," Bobby brown wrote in her Instagram post on her birthday, Feb. 19, 2020.
The young Pisces was captioning a video she posted to her feed. The video is a montage of clips: negative headlines about the actress, followed by shots of Bobby Brown with paparazzi cameras flashing in her face. Soundtracked, very topically, by Justin Bieber's "Changes", the montage ends with footage of Bobby Brown as a little girl.
The message is clear.
"I feel like change needs to happen for not only this generation but the next," Bobby Brown wrote. "Our world needs kindness and support in order for us children to grow and succeed."
The 'Stranger Things' star says she's 'frustrated' with 'inappropriate comments' and 'unnecessary insults'
Bobby Brown also said her time in the public eye has been quite a struggle. "The last few years haven't been easy, I'll admit that," she wrote. The young actress says the tabloid culture is frustrating.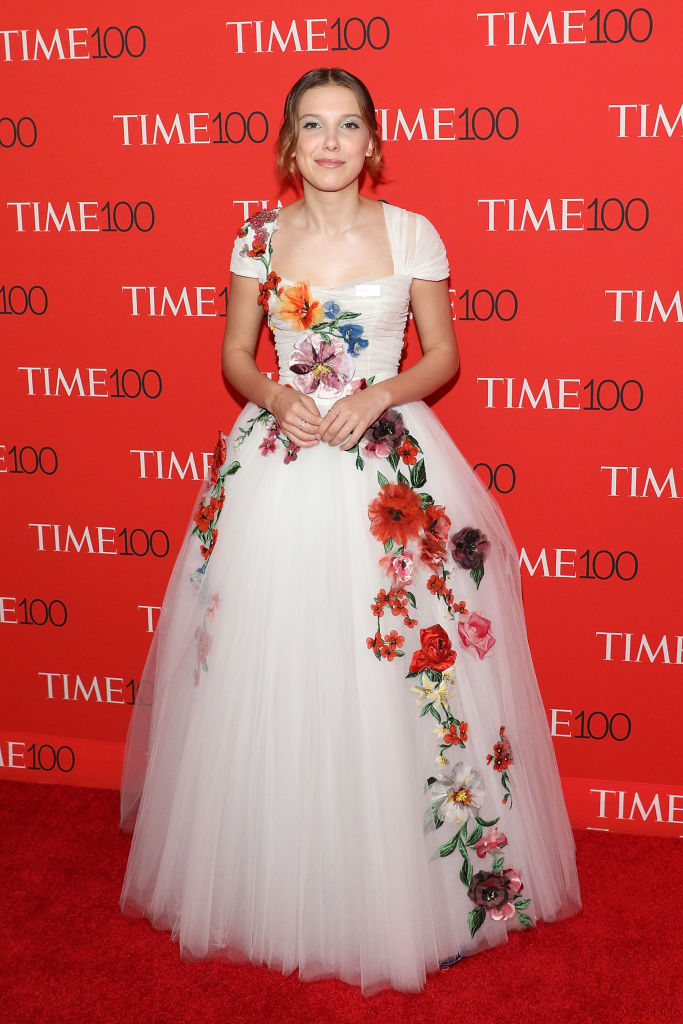 "There are moments i get frustrated from the inaccuracy, inappropriate comments, sexualization, and unnecessary insults that ultimately have resulted in pain and insecurity for me," she continued.
Still, Bobby Brown has always been a tough cookie.
"… not ever will i be defeated," she wrote on Instagram, definately. "ill continue doing what i love and spreading the message in order to make change."
We stan a strong young queen!
Bobby Brown concluded on this:
let's focus on what needs changing and I hope this video informs you on the things that go on behind the scenes of the headlines and flashing lights. dont worry I'll always find a way to smile.
We hope it doesn't get too hard for Bobby Brown to keep smiling; the child deserves a break.
Other Hollywood stars share the love for Millie Bobby Brown in Instagram comments
The comments on Bobby Brown's newest Instagram post were an outpouring of love for the Stranger Things star.
The MTV Instagram account wrote, "thank you for standing for what's right."
Model Bella Hadid commented, "love you Millie , happy birthday baby girl."
Academy Award-winning actress Octavia Spencer had a killer response:
You're showing tremendous poise in this business that has such built in scrutiny! Enjoy every facet of being 16. Trust me it doesn't stop even when you're 35 like me. Ok I'm NOT 35. But hang in there sweetie.
Bobby Brown's Stranger Things co-star Noah Schnapp also threw his fellow actor some love.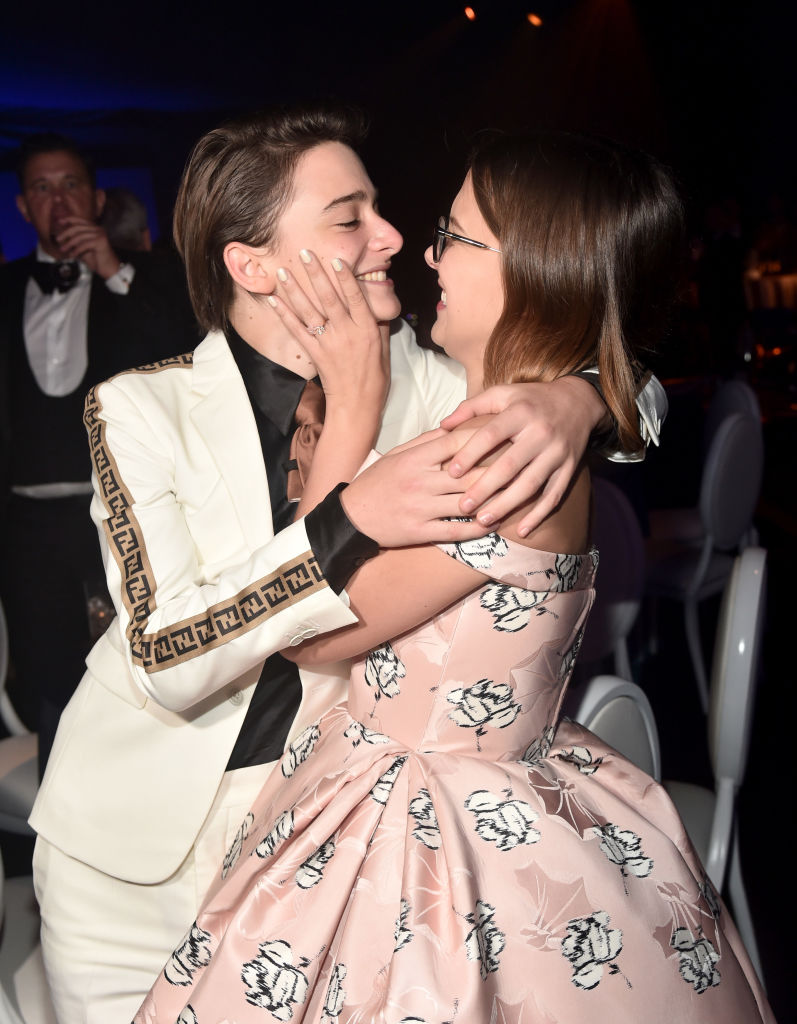 "Happy bday millie this year is gonna be your year. AGAIN," he wrote. "Here's to 16 years old!"
Actress and activist Yara Shahidi responded with ultimate support: "Sending all the love to you and join you as a change maker and giver of kindness."
A big prayer-hands emoji to the young artists and activists out there, trying making the world a better place.