'Million Dollar Listing:' Here's How Much the Agents Really Spend On A Broker's Open House
Million Dollar Listing stars know how to sell real estate. Most of the homes the agents sell range between $10 million and $20 million, which means they pull out all the stops to find the perfect buyer and earn a hefty commission. Part of securing a buyer means throwing a promising broker's open house — and these agents don't spare any expense.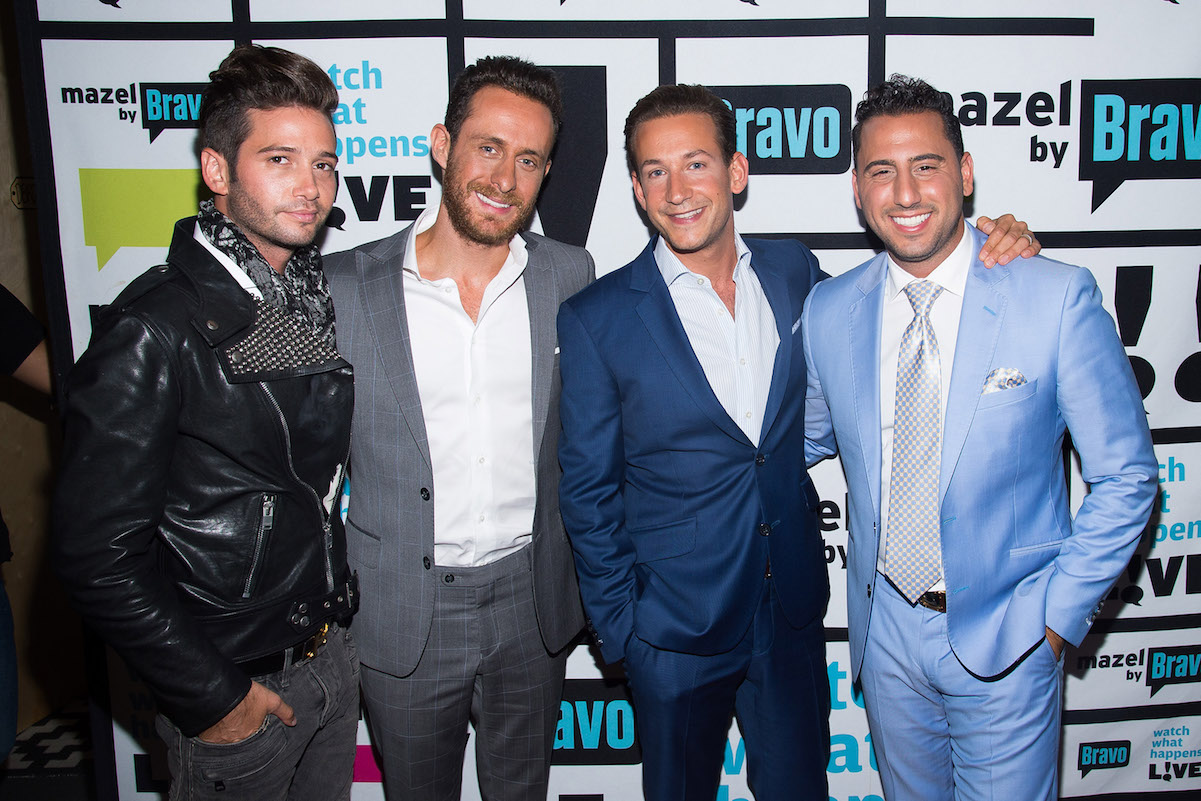 Each 'Million Dollar Listing' agent can easily earn a six-figure commission in one home
It's not called Million Dollar Listing for nothing. The popular Bravo show highlights the most luxurious properties between New York City and Los Angeles, which means the real estate agents selling these lavish homes walk away with a sizeable commission check.
In real estate, commission is negotiable, but it typically hovers around 6% per sale. Of course, that's split between the two agents (and a portion of that percentage goes to the brokerage, too), but when all is said and done, a $10 million home sale will usually result in somewhere upward of $180,000 to each agent.  
The cost of a broker's open house directly correlates to the home's potential commission
When agents introduce a home to the market, they often host a broker's open house (commonly referred to as a "broker's open") to attract attention to the home. Broker's opens are essentially private open houses meant only for agents and brokers. The idea is that an agent might have a potential client, or at the very least can offer insight into their own thoughts on the property and its price.
The amount spent on a broker's open depends on the cost of the home. A house listed at $200,000 won't warrant an upscale, $20,000 party for agents. However, a house listed at $20 million might.
The 'Million Dollar Listing' agents can spend thousands on one party
On Million Dollar Listing, broker's opens almost always cost in the thousands. In season 12, James Harris and David Parnes spent $6,000 on a broker's open, which included food, staff, and decorations. However, the home was listed at $8,995,000, meaning they each could walk away with a potential $270,000. In that case, the cost was justified.
Josh Altman also goes all-out for his broker's opens. Also in season 12, Altman hosted other agents at his "castle" listing, where he spent nearly $10,000 on decorations, costumes, and food, which included a roasted pig. Over in New York city,
Real estate isn't all glitz and glam
Though the Million Dollar Listing stars seal the deal every episode, the world of real estate isn't that simple. Agents can spend thousands on marketing homes and hosting events, only to lose the listing if the house sits on the market.
Though Bravo hardly highlights a time when agents don't come up with a big sale, Josh Altman knows all too well what it's like to lose he money. He once revealed that he lost his first $1 million — and it only prompted him to work harder. Spending money to make money is true in the game of home sales; broker's opens and marketing costs might seem high, but they're worth the expense if it means finding the right buyer.