More 'Million Dollar Listing' Cast Members Leave: David Parnes and James Harris Depart the Show
James Harris and David Parnes from 'Million Dollar Listing Los Angeles' revealed that they are leaving the series after being on it for 7 season over the last 9 years.
Months after Fredrik Eklund announced he was leaving Million Dollar Listing, David Parnes and James Harris revealed they have left Million Dollar Listing Los Angeles.
The powerbroker team shared on Instagram they are walking away from the show and focusing only on their business. Parnes and Harris wrote on Instagram, "We are saying goodbye to Million Dollar Listing." Plus they shared a lengthy post about how they've appreciated being on the series for 7 seasons, spanning over 9 years.
James Harris and David Parnes are leaving 'Million Dollar Listing Los Angeles'
Harris and Parnes said they have thought about making the move for some time. "It's a move that we have thought long and hard about and we feel that as our business has evolved, we need to keep moving. We thank all our fans wholeheartedly and vow that we won't stop because we can't stop."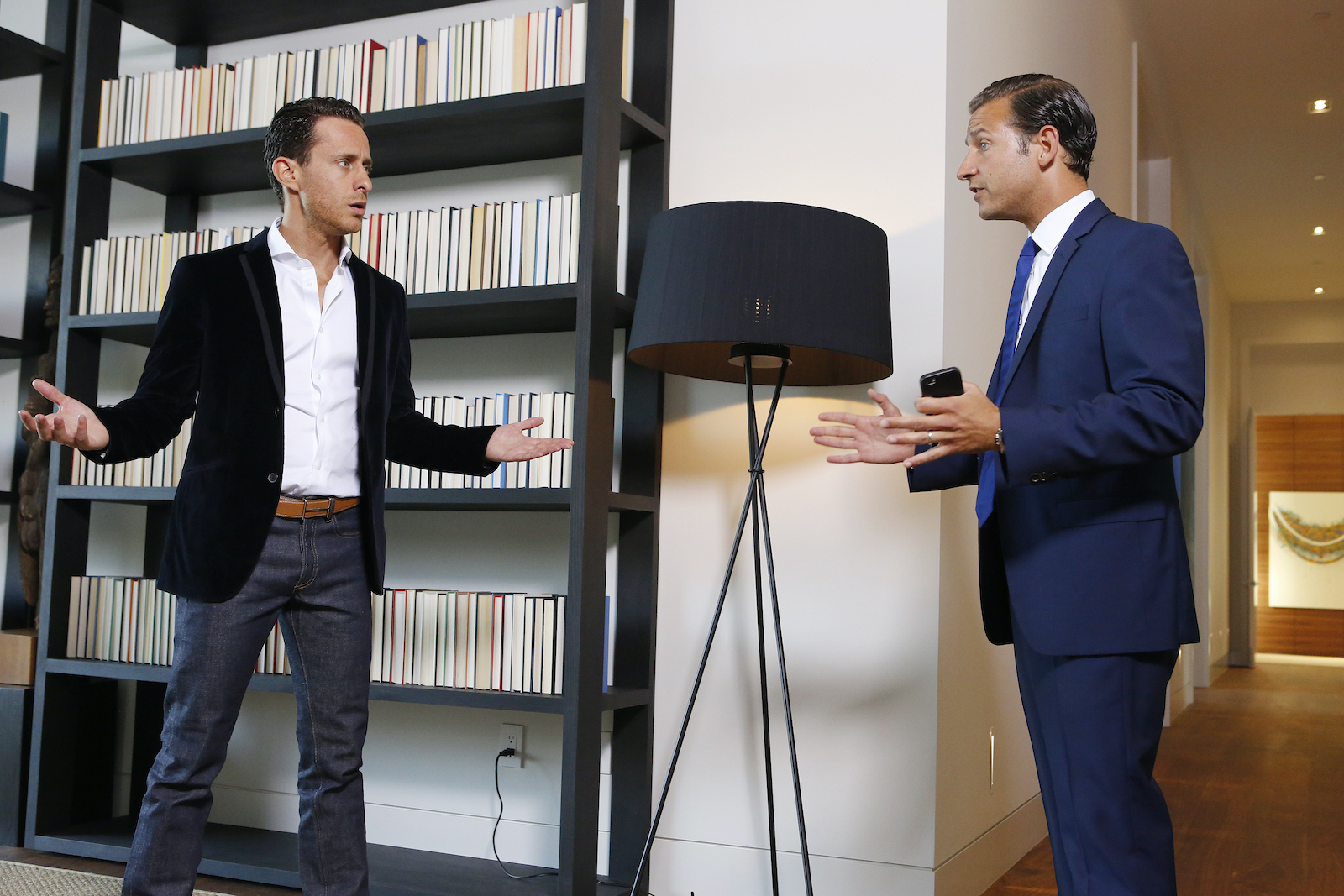 They also thanked their fans and supporters. "We are beyond grateful to all our supporters who have made us who we are and we promise this is just the end of chapter one. There will be many more chapters and we are working to make sure we continue to share them with you all. Most importantly, we are humbled and beyond grateful to have shared our lives with you all and we can't thank Bravo and NBC as well as the amazing crew and cast who we will value until the last chapter. We started this journey together and we will end it together."
The 'Million Dollar Listing' brokers always tried to rise above the drama
While Parnes and Harris sometimes got involved in the Million Dollar Listing drama when they were on the show, they still tried to remain above the fray. When most of the Los Angeles-based cast bashed Eklund, they showed their support for him.
"I don't like all the grouping up," Parnes told Showbiz Cheat Sheet. "You know personally, when everyone's grouping up against one person, whether that person is right or wrong. I don't like that."
"You know, I would rather be on the side of the person that's being ganged up on frankly," he added. "And I feel that everyone jumping in and attacking Fredrik when maybe it had nothing to do with it, maybe it did. But I just don't like too many people going at one person. So James and I are going to have Fredrik's back in that respect."
"I like Fredrik," Harris shared. "Fredriks not a bad guy, by the way. He's a good father. He's a good husband. He has the right intentions. He's excited. He's in a new city. You know, it's like you just have to readjust. But I have to say through the thick of it, I like Fredrik and I know you do too David. So business is one thing, personal is another. And time will tell how he readjusts in the L.A. market."
James and David work for 'RHOBH' husband
The duo, who work at Mauricio Umansky's The Agency, are also close friends with some of The Real Housewives of Beverly Hills. Parnes revealed that RHOBH's Dorit Kemsley's closet rivaled Mariah Carey's. Parnes and Harris assisted the Kemsley's with their house hunt and finding the right closet was a chore.
"Well, finding them the house was not an easy thing because it needs to have a huge closet because she has more clothes and more glam than I think I've ever seen in my life more than Mariah Carey," he told Hollywood Life. "I'm telling you right now, I'm not exaggerating and being 100% honest. It is absolutely incredible. But she has incredible taste. She has amazing style. She has a talent for it."