'Million Dollar Listing': Fredrik Eklund Celebrates 10 Years (And 2 Children) With Husband Derek Kaplan
Million Dollar Listing New York viewers watched a young, ambitious real estate broker from Sweden transform from being all business to finding love and becoming a father.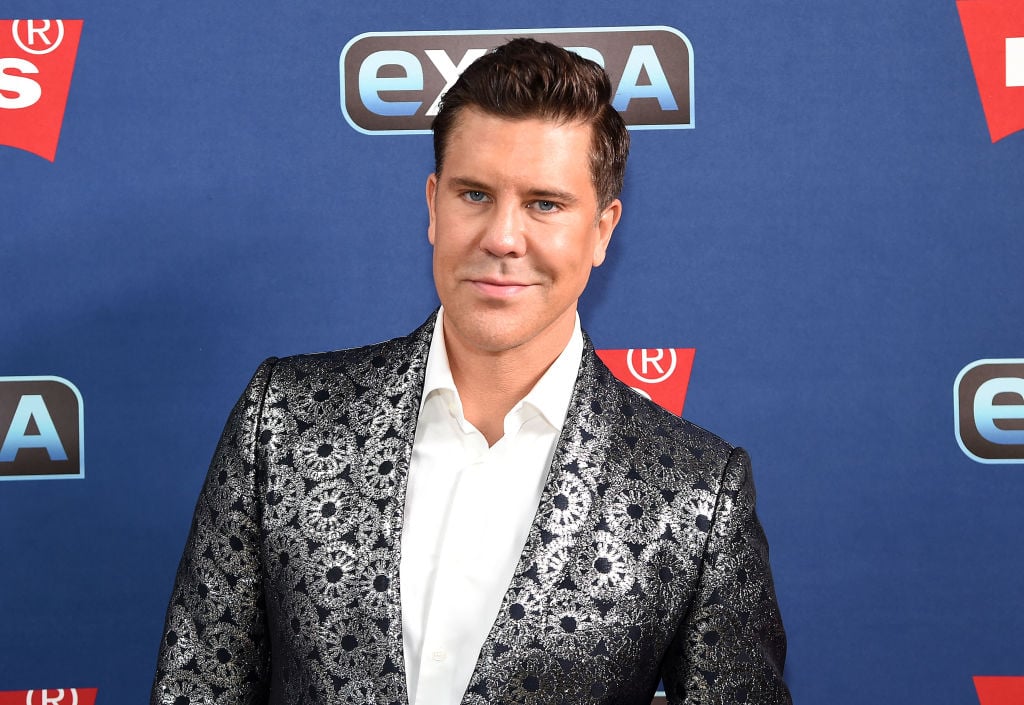 Fredrik Eklund's unconventional and often entertaining approach to luxury real estate captivated viewers. But he truly commanded their attention when he found love with Derek Kaplan. Eklund wrestled at the beginning of the relationship as he struggled to balance the cutthroat world of luxury Manhattan real estate with a full-time relationship.
Eventually, love won. And while Eklund continues to be a shark in the real estate world, viewers have watched him soften, even opting for family time over business on several occasions. He recently celebrated the 10-year journey he and Kaplan are on and the challenges they faced along the way.
The couple met in Greece
Eklund recounts in an Instagram post where the couple met and how much they've grown.
"When I knocked on your shoulder summer of 2010 in Mykonos we were so young, you were an aspiring artist living in London with a car company, like an Uber before Uber, and I was an up-and-coming real estate agent in NY with what some might say too big dreams. During our first night together 🔥 the very initial contract from Bravo came in via fax at the hotel and I tried to explain to you why I was excited about it," he recalled.
"We married as soon as it became legal in the State of New York. But you could still not stay, because gay marriage wasn't legal on a federal level. We tried to be understanding of the change happening while giving respects to the previous generations fighting for this basic right. Every three weeks you had to leave back to the UK. I'll never forget when our marriage was accepted by everyone in the US, that June when people were dancing on the streets of New York, it was actually the same week as our wedding episode aired. And you could come home permanently."
10 years and two beautiful children later
Viewers recall that not only did Eklund and Kaplan struggle to get married, but they also had many heartbreaks when it came to becoming parents. The couple's surrogate had a miscarriage after Eklund celebrated the pregnancy. He became extremely depressed. But soon after, a surrogate gave birth to their twins, which Eklund often features on his Instagram.
"It might feel long ago today, but I look at our kids and I can see all the struggles back then in a good way," he continued in his post. "You had Kai who I instantly loved and I wanted kids of our own too and told you about the dreams of this little girl I called Milla as long as I could remember. But then when our surrogate Misty became pregnant with twins I started seeing visions of a little boy and girl holding hands in the distance – she was going to have a brother!"
He added, "10 years later you are my Big D, my sex on legs, my best friend and my daddy angel. We traveled the world together, literally, and spiritually. Kids, dogs, nannies, our Monkey, big families, careers, Stockholm, London, New York and now Los Angeles. You are always so kind, so helpful, so generous, even when you are overwhelmed which is easy with me. You always take the time to listen and never, ever judge. I'm so incredibly thankful that you picked me – you could have had anyone. Love you 👨‍👨‍👧‍👦 #pridemonth."