'Million Dollar Listing': Fredrik Eklund Considers James Harris to Be One of His 'Biggest Inspirations' This Year
Although they seemed like fierce competitors on Million Dollar Listing Los Angeles, Fredrik Eklund and James Harris have nothing but love for each other.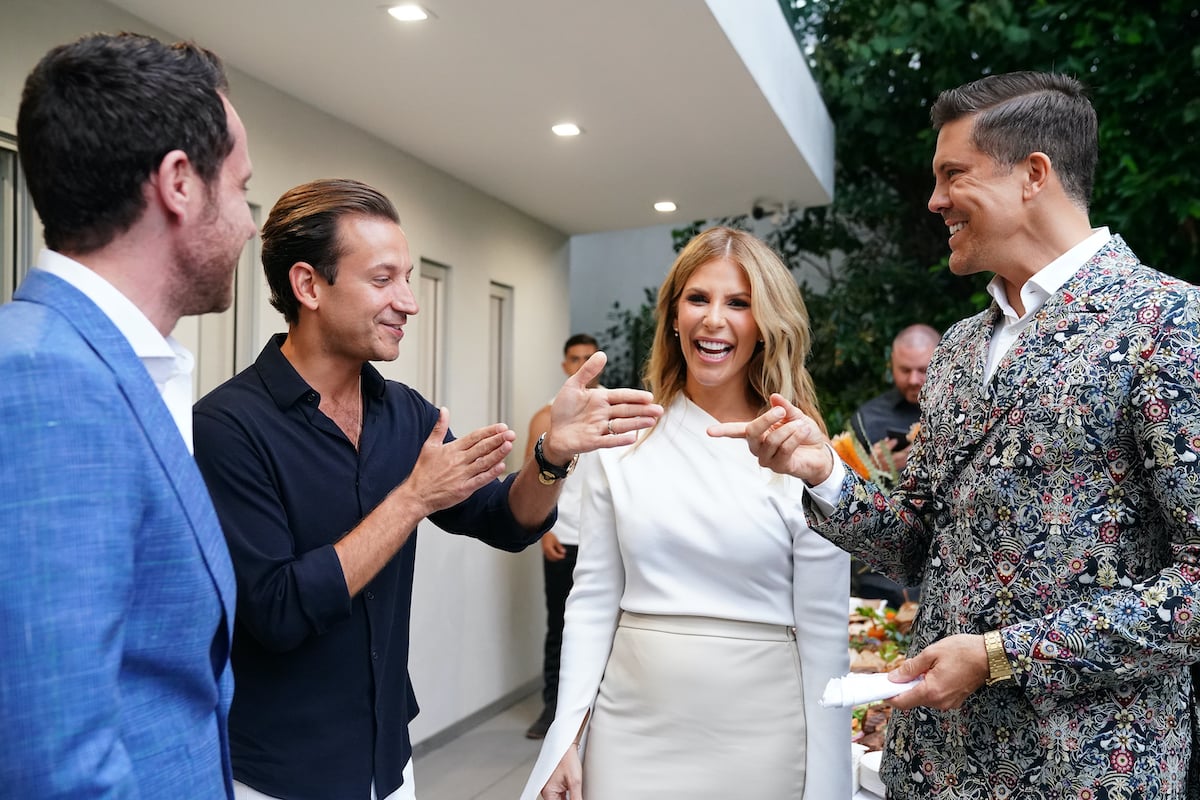 Eklund recently shared that Harris was one of his "biggest inspirations" this year. "One of my biggest inspirations this year has been this guy," Eklund shared in an Instagram post along with a photo of Harris. "We've come really far and I can call him and his business partner @davidbondst my close friends now."
Eklund added that Harris and Parnes are "incredible brokers and built a powerful business." The trio celebrated a $14 million deal and Eklund wrote, "you don't really know each other professionally until you do a big deal together." The post came after the trio was seen in a tense situation, battling over the relationship of a developer the have both courted.
There's something about Zach
Harris and Parnes are the go-to brokers in Los Angeles for familiar Million Dollar Listing developer, Zach Vella. But viewers likely remember seeing Vella work with Eklund on a number of occasions on Million Dollar Listing New York.
Eklund was filmed selling a number of Vella's New York City buildings. This included one property that featured new construction, no showroom, or finishes. But Eklund toured brokers through the job site during the dead of winter, determined to sell $100 million worth of real estate.
RELATED: 'Million Dollar Listing': Are Josh Altman and Fredrik Eklund Actually Working Together Now?
But when Vella is selling property in Los Angeles, he turns to Harris and Parnes to get the deal done. Harris shared in a recent episode he was slightly concerned that now the Eklund lives in Los Angeles, Vella may turn to Eklund instead.
Fredrik Eklund wonders why he isn't on Zach Vella's L.A. listing
Eklund visits Vella's Los Angeles listing during a broker's open. Harris is extremely open about his concern that Vella could pivot to Eklund if he and Parnes don't make the sale. The duo appears to be on a roll with several interested buyers. When Eklund arrives the brokers embrace. "Wait, I know this house," Eklund remarks looking around, realizing the home is Vella's.
"David and I have known Fredrik for years," Harris says in a confessional. "He's done a bunch of business with Zach on the east coast. Even though Fredrik has his own relationship with Zach, we still want him to know that L.A. is our turf. And if he has a serious buyer, he should bring them. And if they end up buying the property, well, that's just the cherry on top."
RELATED: 'Million Dollar Listing LA': Tracy Tutor Reveals Why She Wasn't Worried About Fredrik Eklund
Eklund tours the home marveling at the views. But he admits he should have been on the listing. "For the record, I'm not here to take any listings away from you, so you don't need to be worried," Eklund says to Parnes and Harris. "But I do live in Los Angeles. And you do acknowledge that I knew Zach before you guys were even born." Adding, "I don't want to come in here and step on anyone's feet but this is going to be an issue in the sense that there will be more listings. I think it's the weirdest thing that they didn't put me on with you."
Do Eklund's remarks go over well? Stay tuned when Million Dollar Listing Los Angeles airs on Tuesday at 9/8c on Bravo.