'Million Dollar Listing': Fredrik Eklund Is Thankful His Twins Turned 2
Fredrik Eklund from Million Dollar Listing New York and husband Derek Kaplan were certainly counting their blessings yesterday.
Eklund shared that his adorable twins turned two years old on Thanksgiving. He was preparing for his babies to officially become toddlers toward the beginning of the month. Eklund was in a reflective mood and shared on Instagram he was feeling a little nostalgic about his children's upcoming birthday.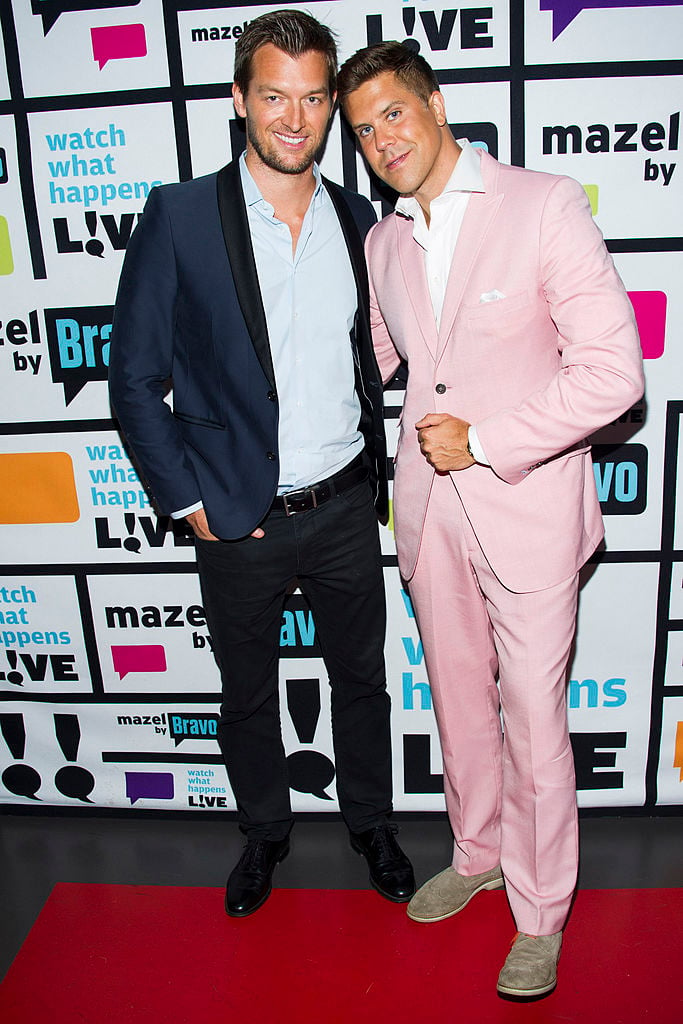 He wrote, "When the twins are about to turn two I naturally getting sentimental and nostalgic. Looking back at the two most amazing AND most difficult years of life and I feel so proud." How did the family celebrate?
Becoming parents was a long, difficult road
Million Dollar Listing New York fans likely recall the challenges Kaplan and Eklund faced. Not only did they have to find a surrogate, but they also dealt with loss too.
Eklund was overjoyed to learn the couple's surrogate was pregnant. But completely destroyed when the pregnancy resulted in a miscarriage. "I'm used to being able to pick up myself," he told People. "But this time I just couldn't. I was a mess." The couple embarked upon another pregnancy with the same surrogate, but sadly that too resulted in another miscarriage.
The couple didn't give up. They tried a third time with a new physician and surrogate. And on November 28, 2017, they became parents to Milla and Fredrik Jr. "So many years and so many difficulties getting here," Eklund shared. "We feel so lucky to have our little angels. It's more than I could have ever wanted."
They celebrated as a family
Eklund shared a sweet photo of the twins and their birthday cake. "Last night the twins turned 2 years old! What's the likelihood that they were born on the actual day of Thanksgiving? But then again not a lot with these two angels was very likely to begin with," Eklund shared in a Thanksgiving Instagram post.
"Milla being biologically mine and Freddy biologically Derek's, from the same egg donor and carried by a separate surrogate (both who we are eternally grateful to)," he continued. "After waiting so long and trying really hard, I give thanks for it all, for it to even happen to being with, and for them to have grown so quickly and healthy. I'm also grateful for all the amazing people helping and supporting us getting here."
Eklund added, "Yesterday was really magical – it was raining and super cold in LA but we put the fireplaces on for Thanksgiving/their birthday and just ate, watched movies and played inside listening to the rain. Say Happy Birthday to Milla and Freddy, daddies love you so so much!"
Leading up to the twin's birthday, Eklund shared a sweet video of his children playing. The siblings giggle and play hide and seek while stealing kisses. Earlier this month he shared another video of the children playing. Milla is riding on Freddy's back and giggles as he tries to get away. "I'm the luckiest guy in the world (listen to her laughter ) – dreams do come true," Eklund wrote.