'Million Dollar Listing': Fredrik Eklund Responds to Cast's Shade With a Parade of Closed Deals
Fredrik Eklund from Million Dollar Listing Los Angeles hasn't publicly commented on Josh Flagg's remarks or shade from other brokers. But instead, he flooded his Instagram stories with a parade of closed deals. Eklund added seven multi-million dollar closed deals in California. Plus he put a call out to brokers to join his team, indicating he's in growth mode. Eklund has shared his success stories on Instagram in the past, so why is the cast angry with him?
Fredrik Eklund's 'Million Dollar Listings' just closed
Eklund shared that his team has $100 million in new escrows just in August on his Instagram story. Closed sales included a $38 million deal, a $22.5 million home, a deal for close to $13 million, and more.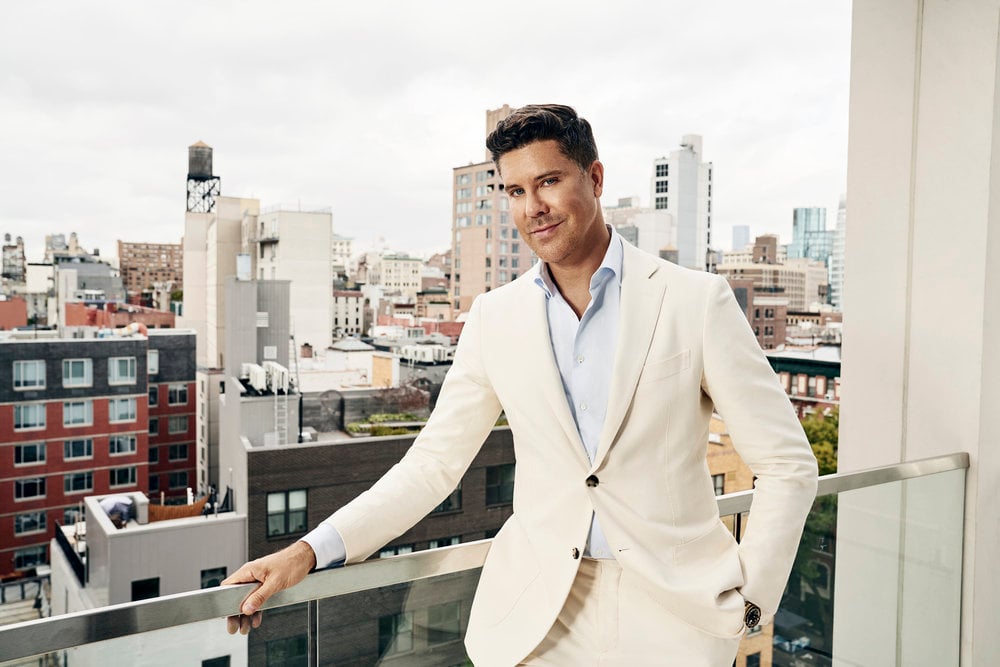 He also continues to be a strong force not only in New York but also in Los Angeles. He was named "Leaders of Influence" by the Los Angeles Business Journal. "Eklund moved to Los Angeles in 2019 to spearhead the team's expansion into California, has surpassed over $550 million in sales volume within the last 12 months in California alone. Some notable residential sales include Sky Lane (asking $29.995 million), Strand Beach Drive (asking $27.5 million) and E Crest Rd (asking $17.99 million), just to name a few," according to his profile.
He also posts signed contracts on Instagram too. In May he reflected on his team's success. "I'm so proud of what we have built, the first nationwide super team," he shared along with a childhood photo. Adding, "With so many big projects closing out in 2021 we're racing towards $4B annually in contracts signed and closed – more than most brokerages. And on par with large hedge funds and asset managers."
Fredrik Eklund said he got resistance from 'Million Dollar Listing' cast members
Eklund said he got a lot of pushback when he joined the Los Angeles-based cast. "It was very hard for me to come in, pop in, get a lot of resistance from the current cast," he told ET. "What I've seen from Twitter, maybe, some of the current audience back then — and trying to, I don't know what I was trying to do. I guess I just was expanding."
"And I was trying to show people, like I am still today, that I'm one of the top agents here and I'm really here to stay and I'm working really hard and it was just, it was hard," he added. "So this season, what I'm trying to say is, it feels much more rewarding. You know, I have my interviews and I can explain myself and I have my family and my emotions and my crazy antics."
Why was Josh Flagg angry with Fredrik Eklund?
Eklund told ET he gets into major fights with the cast with the exception of Flagg. But now Flagg also seems to be annoyed with him. Flagg officially announced he moved from Rodeo Reality to Douglas Elliman but snapped at Eklund when he commented on his Instagram share. Eklund wrote that he was happy for Flagg to which Flagg responded, "Shut up." Flagg then referred to Eklund as a "phony." One fan believed Flagg was angry with Eklund for gossiping about his move to Elliman before it was officially announced.
Before Flagg's Instagram remark, Eklund admitted the season was rough for him. "There's a lot I want to say about this season… first of all this cast is already incredible," he posted on Instagram. "They are what we say tv-gold every single one of them. Therefore I had big shoes to fill when joining. Not only am I still somewhat new to LA but I'm new to the show and learned a lot of lessons."
"But you know Freddy… I don't hold back," he admitted. "As we were filming, I kept thinking I hope the audience will say I'm a great addition to an already amazing cast. And… I get into major fights with everyone except Flagg. The drama this season is intense. And so is the real estate, just completely off the hook big and crazy. I don't think I've ever been more excited about a season so please get ready for it!"