'Million Dollar Listing': Fredrik Eklund Returns To NYC
Fredrik Eklund from Million Dollar Listing New York recently returned to New York City and shared a photo wearing a mask on the street.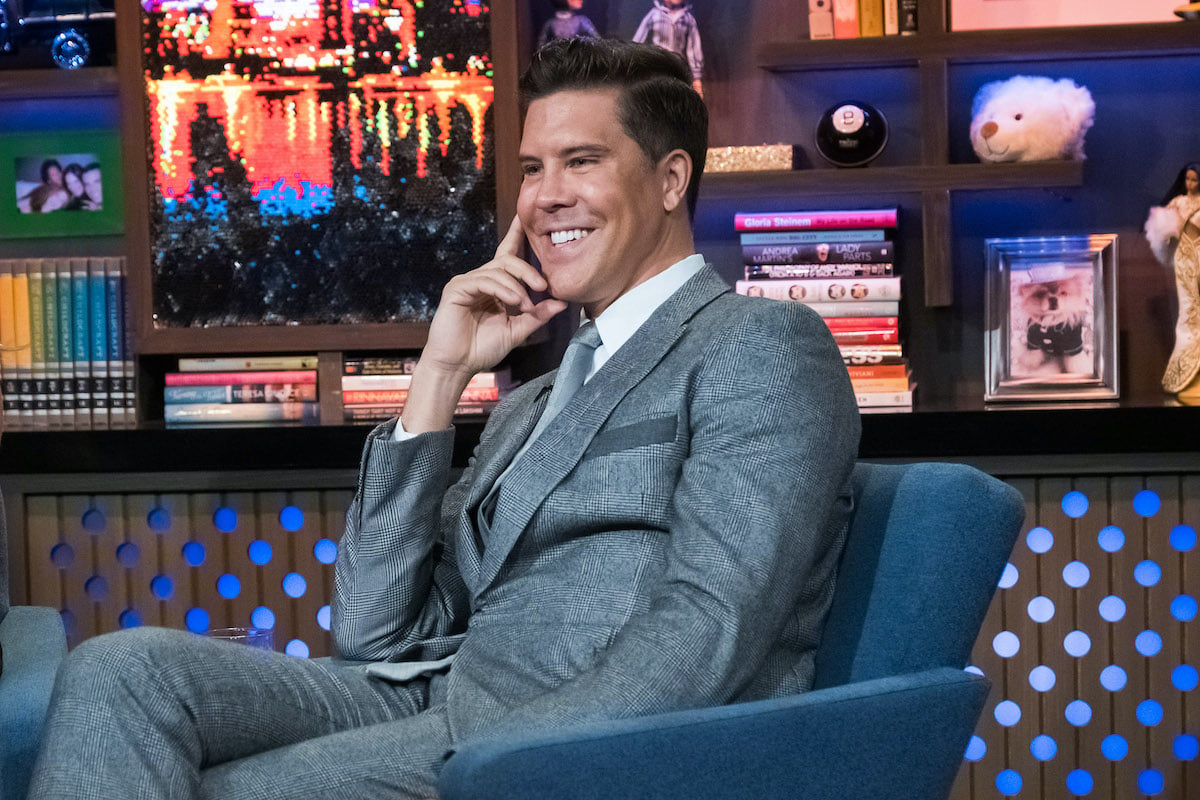 "It's good to be back!" he captioned the selfie. Cast member Tyler Whitman ribbed Eklund about flying in from Los Angeles. "Gurl aren't you supposed to be in quarantine?!" Whitman wrote. Eklund's status for season 9 was up in the air for viewers when he ceremoniously moved his family from New York to Los Angeles last season.
He appeared in a few episodes of Million Dollar Listing Los Angeles leaving viewers to wonder if he was going to hop shows. However, he all but confirmed he would return to the New York show in a recent Instagram hint.
Fredrik Eklund shares his evening in the city
Eklund shared his confessional look in an early September Instagram story.  "Here we go!" he says to the camera while sitting in front of a green screen. "Yeah, I mean they don't look as good as I do." He added another image to his story. "Like the new season look?" he wrote.
He also recently filled his latest Instagram story with the sights and sounds of the city. After living in Los Angeles, he seems to be in awe of the views and traffic buzz. "Look at that view, what do you think," he says to his friend and hairstylist as they stand on a balcony overlooking the city. "You hear the church bells and then you've got the skyline. And we've got some traffic. Look at her."
Later he walks the streets, remarking on the sound of the subway. "Listen to the noise," he comments. "Listen. That's the subway rumbling. Don't you love that noise?"
He walks the streets with his friend. "We were just talking about New York," he says. "New York, New York. No one can ever take New York's spot. But L.A.'s amazing too." He continues to marvel at the city. Eklund captures video of the city coming to life and abuzz. "New York is happening," he remarks. "This is the place to be." He added, "New York still makes me happy."
Three main cast members are expected to return for season 9
At least three brokers, including Eklund are likely to return for season 9. Steve Gold and Ryan Serhant are included on the series' Wikipedia page as main cast members for the upcoming season.
Still unknown are Whitman and Luis D. Ortiz who returned last season after being on hiatus from the show. Whitman was the newest cast member to join the series. The addition of Whitman harkened back to the early days of the series when the show featured young, hungry brokers.
Ortiz is unlikely to return. He shared on Instagram he was working on a new project. Ortiz recently shared several photos from the Montana landscape, including one video where he is rock climbing.
No official word on cast or season 9 release date from Bravo.