'Million Dollar Listing': Fredrik Eklund's New Series Shows Real Estate Through His Children's Eyes
Fredrik Eklund from Million Dollar Listing New York added two "budding brokers" to his team — daughter Milla and son Freddy.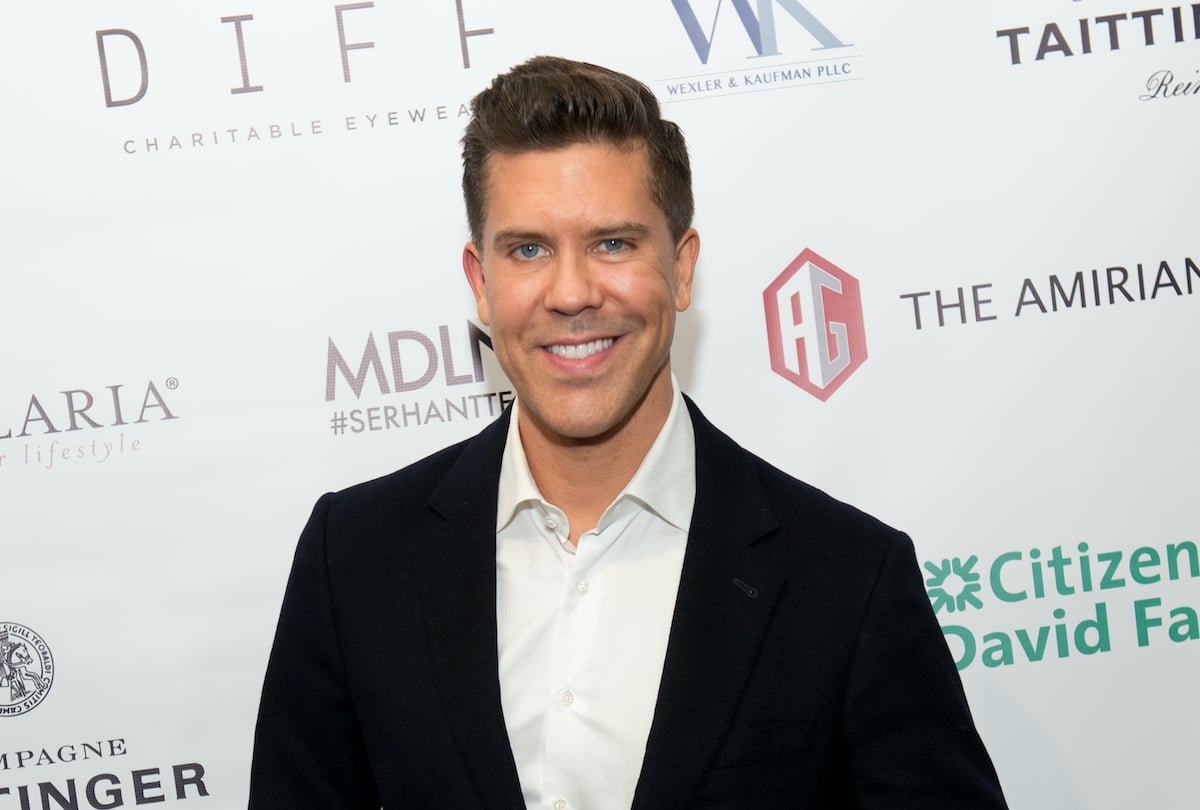 Eklund announced his YouTube series designed for both children and parents that joins parenting and luxury real estate. Eklund shared his news on Instagram explaining why he created the new educational series.
"It's a kids show – with the most expensive real estate in the world as a backdrop," Eklund explained. "Each episode Milla, Freddy & Dada visits a new property and learn new things, like ABC, Emotions, Painting etc."
Fredrik Eklund got the idea from watching videos with his children
Like most parents, Eklund spent plenty of time at home during the lockdown. He likely viewed a dizzying amount of content designed for children during that time period and realized there was a niche that needed to be filled.
"[I] realized I would have to homeschool them for a few months," he wrote in his post about his children. "So I took into my own hands by heading out into the world teaching them everything while creating Milla & Freddy's Adventures."
RELATED: 'Million Dollar Listing': Fredrik Eklund Asks Instagram Fans If He Should Have More Children
Thus far, Eklund has shared two magical episodes on his YouTube channel. "Every Thursday we'll release a new episode – with celebrity guests and filming abroad too," he dished. Adding, "And you don't have to be a kid to love it – only a kid by heart like me." Eklund included a small preview sneak peek of the episode shot from his home on Instagram.
He includes ABCs, 'The Little Mermaid' and a full home tour
The first episode is an exclusive tour of the family's massive Bel-Air mansion. Eklund offered a peek inside the home because he knows many real estate purchases are made with children in mind.
"From a professional standpoint, being a real estate agent, I think a lot of the decision making in buying and selling real estate is for the children," he told People. "For myself but also my clients, this is a very important part, and it's not something we talk about in listing descriptions."
The following episode features one of those special guests — The Little Mermaid! Eklund, his twins, and Ariel from the aquatic Disney favorite show off a fabulous Malibu beachfront property. The twins also learn their ABCs while the group tours the home.
RELATED: 'Million Dollar Listing': Fredrik Eklund Celebrates 10 Years (And 2 Children) With Husband Derek Kaplan
"Today we are in Malibu for an exciting episode filled with dancing, imagination, learning our alphabet and a surprise Princess guest washes ashore! Join twins Milla and Freddy, along with their Dada Fredrik Eklund inside a $17 million mansion on one of the most famous beaches in the world," according to the episode description.
Of course, dancing is included as Eklund explains to his children that Malibu is one of the most beautiful and famous beaches in the world. Each episode includes plenty of animated effects and upbeat music.