'Million Dollar Listing': Josh Altman Crossed the Billion Dollar Mark Thanks to Gene Simmons' Home (That He Almost Lost)
Josh Altman almost missed Gene Simmons' call when his assistant forgot to take his phone number. The Kiss frontman finally connected with the 'Million Dollar Listing Los Angeles' broker and it was Simmons' house that put Altman over the billion dollar mark.
The sale of Kiss frontman Gene Simmons' home may have been the push Josh Altman needed to cross the billion-dollar sales mark. But the Million Dollar Listing Los Angles broker almost missed out on the sale. One big reason is that his 21-year-old assistant had no idea who Simmons was and let his first phone call slip away. Altman was sweating it, waiting by the phone for Simmons to call back. So when did he finally hear from Simmons?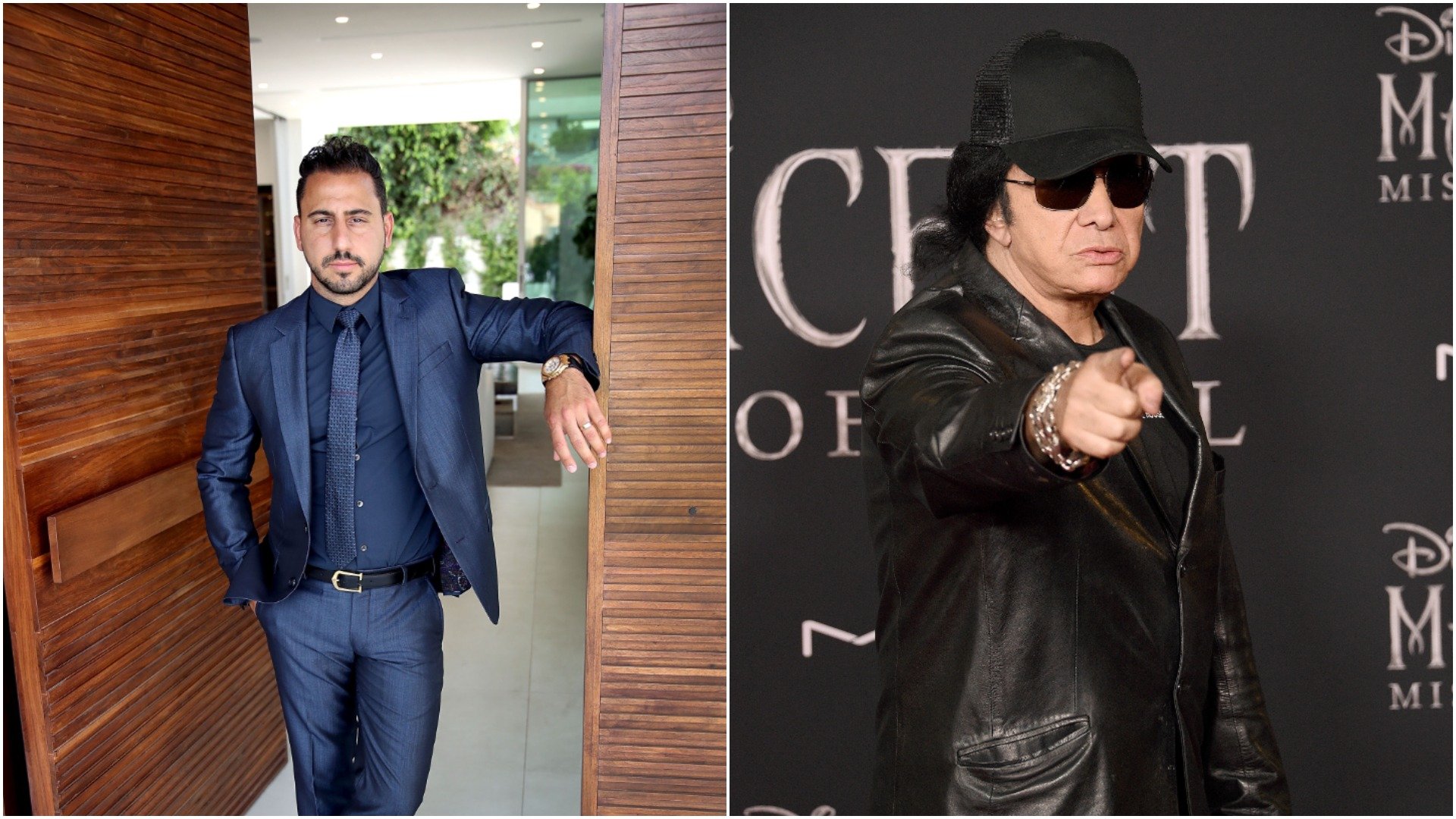 Josh Altman's assistant didn't get the important phone number
Altman recounted the conversation he had with his assistant. "My assistant knocked on my door to relay a message," he shared on Instagram.
 
HER – "Guy named [Gene Simmons] called & wants to talk about selling his house."
ME – Guy named Gene Simmons? Are you f**king kidding me. Why didn't you put him through to my office? 
HER – You were on the phone & didn't want to bother you. He said he would call back. 
ME – WTF. What's his number HER- He didn't leave a number.
On the fifth day, Gene Simmons finally called Josh Altman
Altman then suggested to his assistant that she Google who is Gene Simmons. "Because whatever they are teaching in college these days, clearly they are not informing the next generation what a real rock star is," he shared. "3 days went by. No phone call from Gene." Time to panic?
"On the fifth day the phone rang with no caller ID and sure enough it was the rock god himself Gene Simmons," Altman continued. "You have to realize we represent a lot of Hollywood heavyweights as clients. Rarely do I get star struck. Maybe it was his deep voice, maybe it was the thought of his tongue being the size of my arm, maybe the 100 million albums sold, or the fact that he speaks 5 languages fluently, the guy was imitating to say the least."
The next thing he knew, Altman was talking real estate with Simmons. "We had a 45-minute conversation about real estate and life. He ended the conversation by telling me it was a pleasure for me to speak to him! Probably the best line I've ever heard. We went on to sell his home in Beverly Hills and got to know him well. Behind the face paint and spikes was one of the most intelligent clients I've ever met."  
Gene Simmons' 'Million Dollar Listing' made Josh Altman's year
When Altman recounted the story he dramatically began his post. "The day was October 1st. The time was 10:42am," he shared. He also shared that he typically doesn't count sold properties until the end of the year.
"So I had no idea where we were number-wise," he wrote. "We have done nothing but hustle this entire year. We lost it all before in 2007 when we went broke so COVID wasn't going to stop us." 
He added, "We came out of the pandemic full speed & made a deal w/each other, we're going to work 2x as hard, spend 2x as much money marketing to make up lost time. The rest is history. The world changed, the market went crazy." 
That's when he revealed that Simmons' sale was the one that put him over the billion in sales mark. "To make it even sweeter, the deal that we crossed the billion $ sales threshold was the sale of Gene Simmons's house." Simmons ultimately sold his mansion for $16 million. "It's time for a quieter lifestyle. No more tour buses or celebrity maps or fires or earthquakes," Simmons told the Los Angeles Times.