'Million Dollar Listing': Josh Flagg Calls Fredrik Eklund a 'Phony' and to 'Shut up' After Douglas Elliman Announcement
Josh Flagg from Million Dollar Listing Los Angeles didn't seem to be joking when he told Fredrik Eklund to "shut up" and called him a "phony" after Eklund celebrated Flagg's move to Douglas Elliman on an Instagram post. Flagg confirmed rumors he left longtime company Rodeo Realty for Elliman. He proudly shared the news on social media. But the social share turned into a slew of shady comments from Flagg and other Million Dollar Listing cast members as apparently, Eklund is in pretty hot water with Flagg.
'Million Dollar Listing Los Angeles' cast comes for Fredrik Eklund
Eklund seemed thrilled that Flagg shared the news. "This makes me so happy," Eklund wrote on Flagg's Instagram share. But that's when Flagg replied, "Shut up" and "Phony."
Josh Altman got involved. "Too bad some selfish loser spoiled the surprise," he wrote tagging Eklund. Tracy Tutor joined in too. "I wonder what pr person it could be," she added.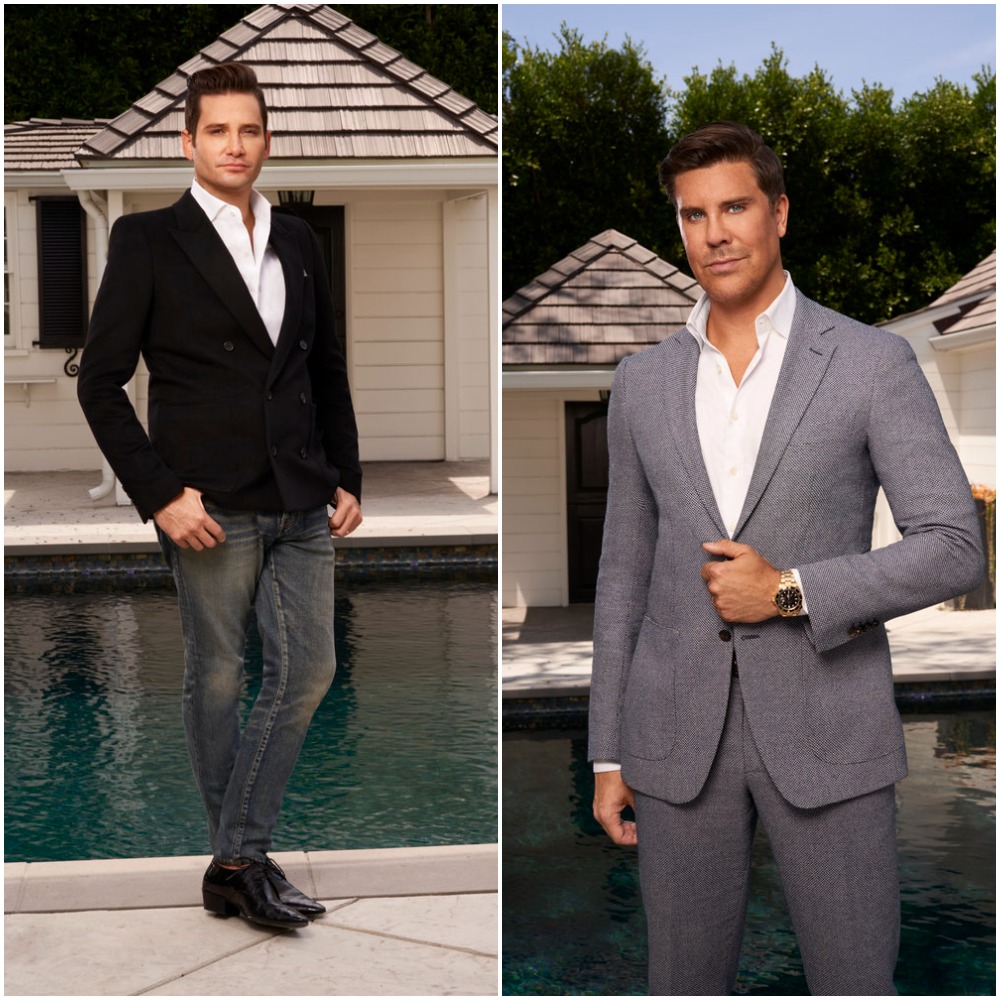 Flagg shot back, "Yea it's amazing. Must have been someone with a super small d–ck." Flagg continued. "But good thing is the truth always comes out and we already know what happened. Right Fred? The truth always comes out!"
'Million Dollar Listing' fans are here for the drama but are totally confused
Fans seemed confused but intrigued by the drama. "What is happening here," one person wrote. Another person thought the brokers already started fighting over business. "Boys…boys…boys the sandbox is big enough for all of you," the person wrote.
Of course, some people followed the thread, waiting to see where it went. "Some serious shade and I am HERE for it," someone added. And another person wrote, "I am living for this [popcorn emoji]."
Several fans wondered if this spat will show up on season 13. "Will the truth come out this first episode or are we going to have to wait all season to know what this is about???" a fan asked. The teaser for Million Dollar Listing Los Angeles Season 13 indicated that Eklund feuds with the entire cast, except for Flagg. So if this is truly a feud, it looks like a fresh one.
Another fan speculated why Flagg was unhappy with Eklund. "Word on the [street] (my fb bravo group) is that Fredrick basically spilled the beans a day early that Josh was switching brokerages, and stole his thunder/ pulled the rug out from under him," a fan shared on the Comments by Bravo Instagram.
Why did Josh Flagg move to Douglas Elliman?
Flagg's move to Elliman is monumental because he worked at Rodeo Reality for a decade. "I have been approached by many companies over the years to jump ship and go on to other ventures. I never felt there was a reason before now," he told People. "Elliman approached me and I was extremely impressed with their company. Sometimes you need to shake things up."

RELATED: 'Million Dollar Listing Los Angles: Tori Spelling Teases Season 13 Appearance With Josh Flagg
He has big plans at Elliman too. "I want to take the team from 20 to 40," he said. "I want to bring on a ton more buyer's agents. It's always just been kind of, you know, the Josh show. And as the business grows, I'd like to bring on agents that are hardworking and most importantly know their stuff."
Bravo's Million Dollar Listing Los Angeles returns with a special 90-minute premiere on Thursday, Sept. 2 at 8 p.m. ET.