'Million Dollar Listing': Josh Flagg and Josh Altman May Have Squashed Their Beef — Now They Are Beefing With Another 'Phony' Co-Star
Million Dollar Listing stars Josh Flagg and Josh Altman have quite the relationship history. They've transitioned from sworn enemies to frenemies to besties and have officially squashed their beef that's played out in past seasons.
As they head into season 13 of Million Dollar Listing Los Angeles, Flagg and Altman now appear to have a new beef with another "phony" co-star.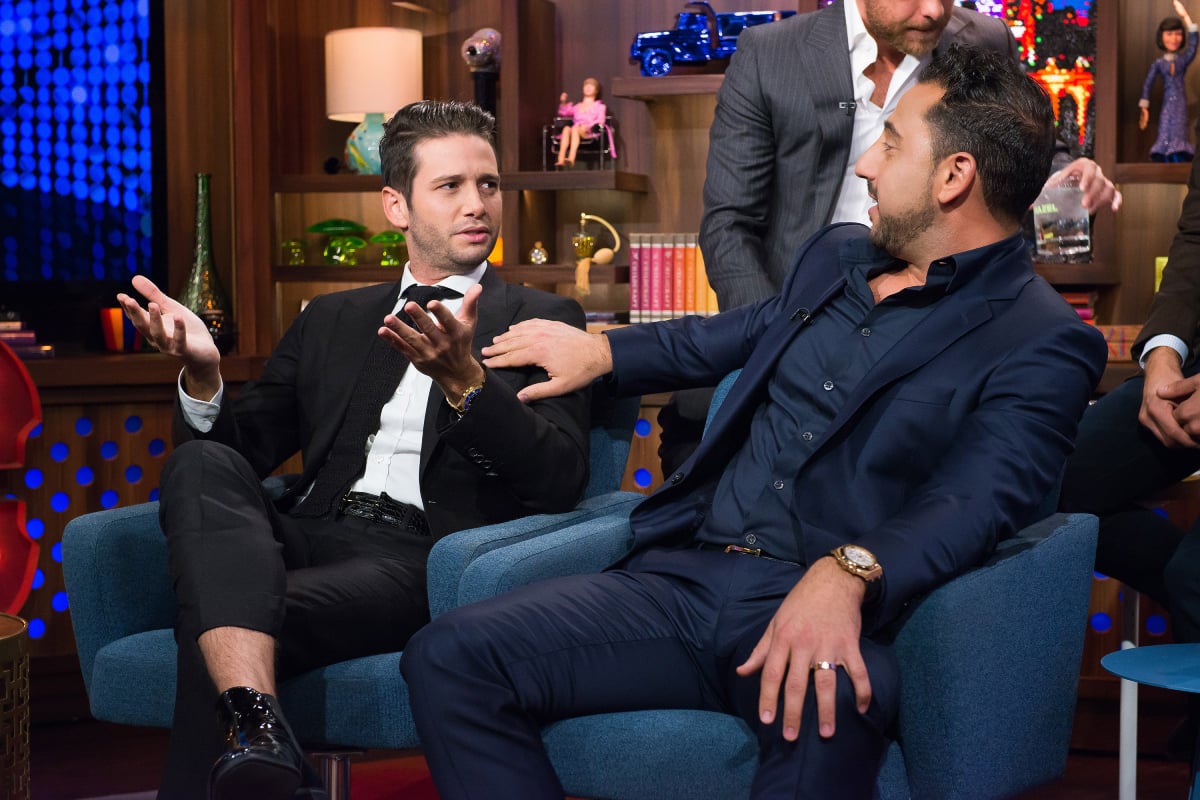 The 'Million Dollar Listing' stars had 'fun' together when they co-listed the famous Razor House
During season 12 of Million Dollar Listing Los Angeles, Flagg and Altman were tasked with selling a $30 million mansion known as the iconic Razor House in La Jolla. Despite their constant digs at one another, Altman told E! News that they had a lot of fun together with that listing.
"It's funny, over COVID, we had spent a lot of time at home obviously and we lived around the corner from each other. Right before the pandemic, we had co-listed a deal on television and obviously in real life, and I don't know, maybe because we're just different at this time in our life, it was actually a lot of fun doing it," Altman explained. "Because of that, we started spending more time together."
Josh Flagg, Josh Altman, and their spouses are a 'funky' foursome
It wasn't just Flagg and Altman who ended up becoming good friends during the pandemic. Altman says that his wife and Flagg's husband also started hanging out. He says they've realized that they actually have a lot in common. Which is probably why they hated each other in the first place.
"So we were like a really funky bunch of a foursome and we ended up just having so much fun hanging out," Altman said. "You tend to realize I guess that the people you thought you hate sometimes, it's because they are a lot like you. I can't believe I'm saying that out loud, but at the end of the day, we ended up realizing we like a lot of the same things. We do have the same way about a lot of things. We have a lot of fun with it. It's an interesting dynamic."
Altman admits that he and Flagg have been called everything from the odd couple to grumpy old men. And, he says his wife and Flagg's husband "just make fun of the two of us."
"They think we have a bromance going on. But we're smart guys, we're sales guys, we know what we're doing," Altman insisted.
The 'Million Dollar Listing' stars are beefing with their new 'phony' co-star
It was revealed in early August that Frederik Eklund had officially joined the cast of Million Dollar Listing Los Angeles. And it appears that he's already beefing with Flagg and Altman. When Flagg posted on Instagram about his move from Rodeo Realty to rival agency Douglas Elliman, Eklund popped up in the comments.
"This makes me so happy ❤️" Eklund wrote. To which Flagg replied, "Shut up." He then replied to Eklund's comment a second time by simply writing "phony." That's when Altman joined in and wrote "@fredrikeklundny too bad some selfish loser spoiled the surprise."
Did Frederik Eklund leak the news about Josh Flagg's big career move?
Flagg wasn't done with his attacks at Eklund. Apparently, he's not happy that someone leaked the news about his big career move. And he's pointing fingers at Eklund. Flagg wrote, "@fredrikeklundny yea it's amazing. Must have been someone with a super small D–k."
His final response to Eklund's comment was, "@fredrikeklundny @thejoshaltman but good thing is the truth always comes out and we already know what happened. Right Fred? The truth always comes out!"
'Million Dollar Listing' is bringing the drama in season 13
Fans immediately noticed the beef between Flagg, Altman, and Eklund. It was pretty clear that season 13 will bring some serious drama, which is exactly what Flagg promised during a recent interview with People magazine.
"This season has more drama in it than any other season I've seen," he shares. "And I say that every year, because it gets more interesting and more entertaining, but this truthfully is the first time I've ever seen half the cast members really get on with each other. Like, we're really in each other's faces."
Million Dollar Listing Los Angeles returns to Bravo on Thursday, Sept. 2 with a special 90-minute premiere. Fans can catch up anytime on Peacock.