'Million Dollar Listing': Josh Flagg Shades Fredrik Eklund – Says He's Not Friends with Him Anymore
Josh Flagg from Million Dollar Listing Los Angeles shared that he's no longer friends with Fredrik Eklund. This remark came after Flagg referred to Eklund as "phony" and told him to "shut up" when Eklund commented on Flagg's announcement that he joined Douglas Elliman.
While his recent remarks are a little more subtle, he made it clear he has no plans to buddy up with Eklund. "I'm going to say no comment," Flagg said when asked how he felt about Eklund joining Million Dollar Listing Los Angeles. Flagg appeared on the Behind the Velvet Rope with David Yontef podcast and danced around commenting on Eklund. But host David Yontef wondered if perhaps Flagg was nervous when Eklund announced he planned to take over the Los Angeles real estate market.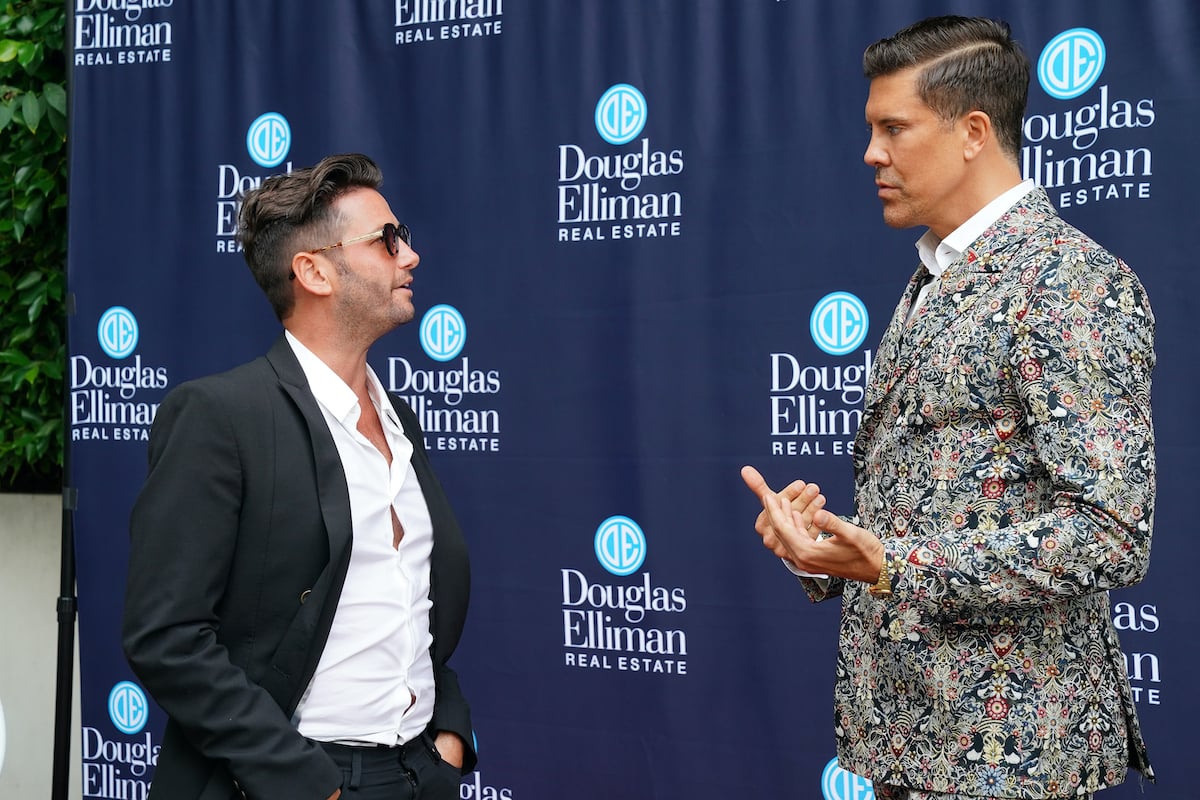 "That's the last thing I am," Flagg said. "I'm completely un-nervous. "That doesn't matter to me." He later said he's still friends with the entire cast, with the exception of Eklund. He listed the cast members he's close with. "James [Harris], David [Parnes], Tracy [Tutor], Josh [Altman]," he said. We're all, you know, I'm close friends with all of them. I used to be friends with all of them and not with Frederik anymore."
And while he wouldn't take his comments about Eklund any further, he did reflect on the season. Plus he teased the explosive fights to come. "The drama," he exclaimed. "I mean, this is the first time like all the cast members are fighting with each other and overlay and like the deals we're all doing with each other. It's just, it's good. It's a really good season."
He later added, "You're gonna see a lot of things unfold this season." Indeed, this season had an explosive start when Eklund found himself in hot water with Parnes and Harris. Eklund blabbed about a private deal he did with Harris and Parnes when he was specifically told to not publicly share that they made the deal.
Eklund was in the hot seat at his own house warming party when Altman told Harris he heard about the deal. The brokers confronted Eklund and the situation became extremely awkward.
In an upcoming episode, Eklund wonders why he's having a hard time breaking into the tight-knit group of brokers. "I don't know what I expected," Eklund tells husband Derek Kaplan after the party ends. "In New York, how it works, if you're a big agent, I fight sometimes with Ryan [Serhant] and Steve [Gold] and like other top agents, and we treat each other like friends, in a way." 
Kaplan tries to reason with Eklund and tells him to be patient. "Well, first of all, I think we've only just arrived, if you think about it," he says. "Put it in context. It's going to take you ages to have the same kind of friendships and business relationships that you had [in New York]. It's not going to happen overnight."
"You are at the top of your game in New York and now you've arrived here, you're on their turf. Maybe they see you as a threat," he ponders.
But Eklund insists he is there to join them in real estate success, not beat them at their game. "I have really good intentions," Eklund asserts. "I'm not here to tell anyone that I know better." 
However, Kaplan can see what's happening and warns his husband that the L.A.-based brokers probably don't feel the same way about him. "Josh Altman isn't going to bless you and say, 'You're welcome to take away all my business.' They've got to make space for you and it's pretty crowded already," he says.