'Million Dollar Listing': Josh Flagg Shares a Loving Tribute To His Grandmother
Josh Flagg from Million Dollar Listing Los Angeles shared that his grandmother, Margie Platt has died from COVID-19 complications.
Flagg posted a tribute and photo on Instagram, reminiscing about his grandmother, but also sharing that he feels fortunate to grow up with two sets of loving grandparents. He also wrote that Platt was the person in his life who taught him true style, joking, "I blame my grandmother Margie for turning me gay LOL."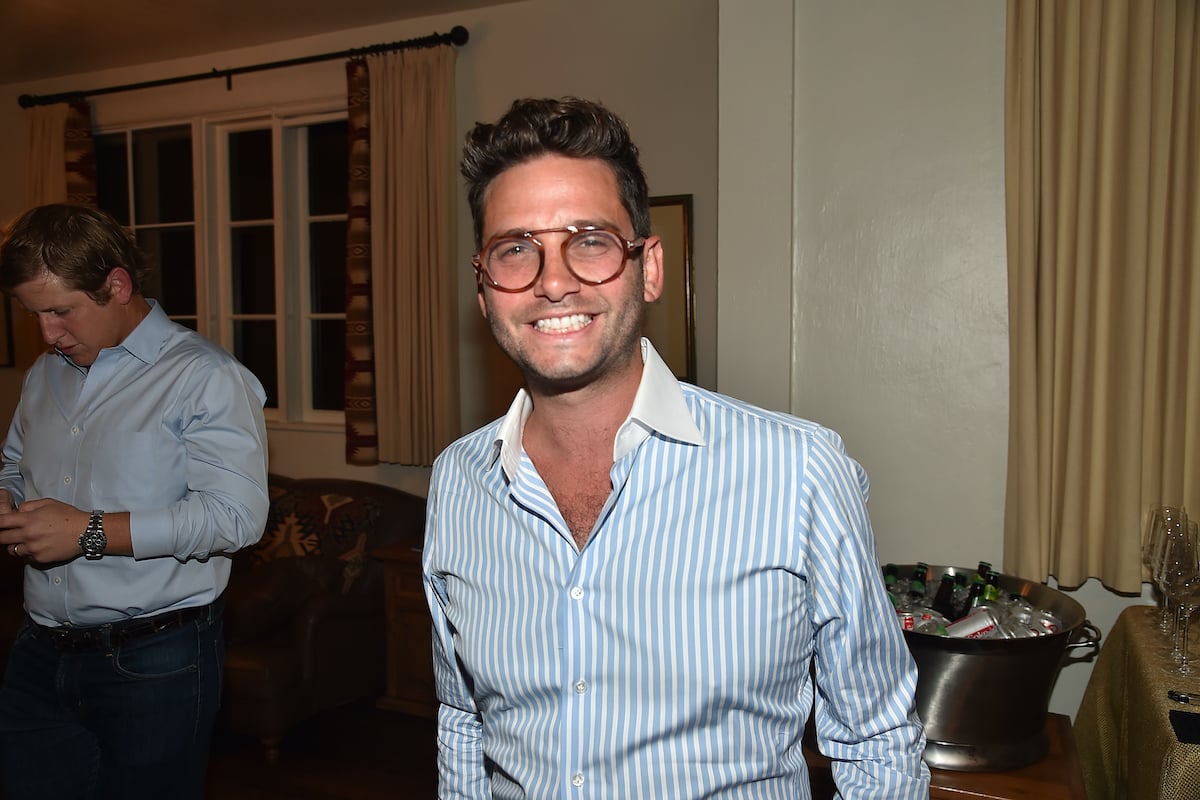 Viewers likely know that Flagg is close to his parents but also his extended family and grandparents are often part of his storyline. His grandmother Edith Flagg also played an enormous role in his life and she was often featured on the show. But today Flagg once again mourns a loss and opened a window into his life.
'RIP. The Queen has passed'
Flagg's Instagram tribute began by referring to his grandmother as the queen. "RIP. The Queen has passed. When I was a little boy, I was fortunate enough not only to grow up with amazing parents but also with two sets of incredible, fabulous, and wonderful grandparents. My grandmother Margie Platt passed away this past weekend from COVID-19 at 98 years old. Margie was not only an incredible person but also a true role model."
He continues by revealing that his grandparents were extremely philanthropic. Recently Flagg and his husband announced that they planned to donate real estate commissions during the month of July to help support the community during the pandemic.
In his post, Flagg described some of the work his grandparents did too. "My grandfather and my grandmother were two of the most philanthropic people I have ever met," he wrote. "They, along with a few of their friends, founded and built Mt. Sinai Memorial Park where she was laid to rest today, in the Herman Platt Chapel and Administration Buildings. My grandparents gave back tremendously to the community endowing the Marjorie and Herman Platt Gallery at the American Jewish University."
Flagg recalls his time at Sinai Temple with his grandparents
"As a child, Grandma and Grandpa were the King and Queen of Sinai Temple," he recalled.
"During high holidays services, my grandparents would walk through the Benjamin Platt Foyer through the doors of the synagogue for which my great grandfather founded in the 1920s," Flagg wrote.
"As they walked to their seats, everyone came up to Mr. and Mrs. Platt as they truly were respected as one of the founding Jewish families of Los Angeles. My great grandfather ruled Siani Temple with a loving but iron fist until his death on April 14, 1960 when Los Angeles City Hall adjourned for the rest of the day in his memory. My grandfather followed his father and served as the longest living president at Sinai Temple for 21 years, with his darling wife Margie by his side. Both Grandma and Grandpa were key supporters of and fundraisers for Cedars-Sinai Medical Center, the United Jewish Fund, the Jewish Home for the Aging, City of Hope, the UCLA Foundation, Temple of the Arts, and of course Vista Del Mar."
Flagg remembers his grandmother's zest for life
He recalled how his grandmother introduced him to culture. "From lessons on David Hockney, pre-Colombian artifacts, the furniture of Karl Springer…to David Webb jewelry, cocktail dresses and parties, there is no question where I got my sense of style from," he wrote.
Adding in a new post, "My grandmother was the only person I ever knew who would hold a party for 100 people on one evening followed by another party for a different group of 100 people the next night, which she called the 'B' night. Everyone knew that Friday was the 'A' list and Saturday was the 'B' list, but even so, everyone still felt lucky to be invited to the home of Margrie and Herman Platt," he continued.
"My grandmother truly was Norma Desmond from Sunset Boulevard," Flagg shared. "When you would call her in the morning she would pick up the phone and without even knowing who it was (whether it be a family member, a gardener or a solicitor) she would say, 'Good morning darling isn't it just divine outside this morning.'"