'Million Dollar Listing': Josh Flagg Shares Tribute Video to Grandmother Edith Flagg – 'I Feel Like I'm Getting Messages From Her'
Josh Flagg from Million Dollar Listing Los Angeles shared a tribute video to his grandmother Edith Flagg, reminding fans that she was his best friend who gave him an endless education.
And while he's been heartbroken since her death in 2014, he continues to see signs that she is still with him. In fact, he believes Edith helped him score a multi-million dollar listing last season.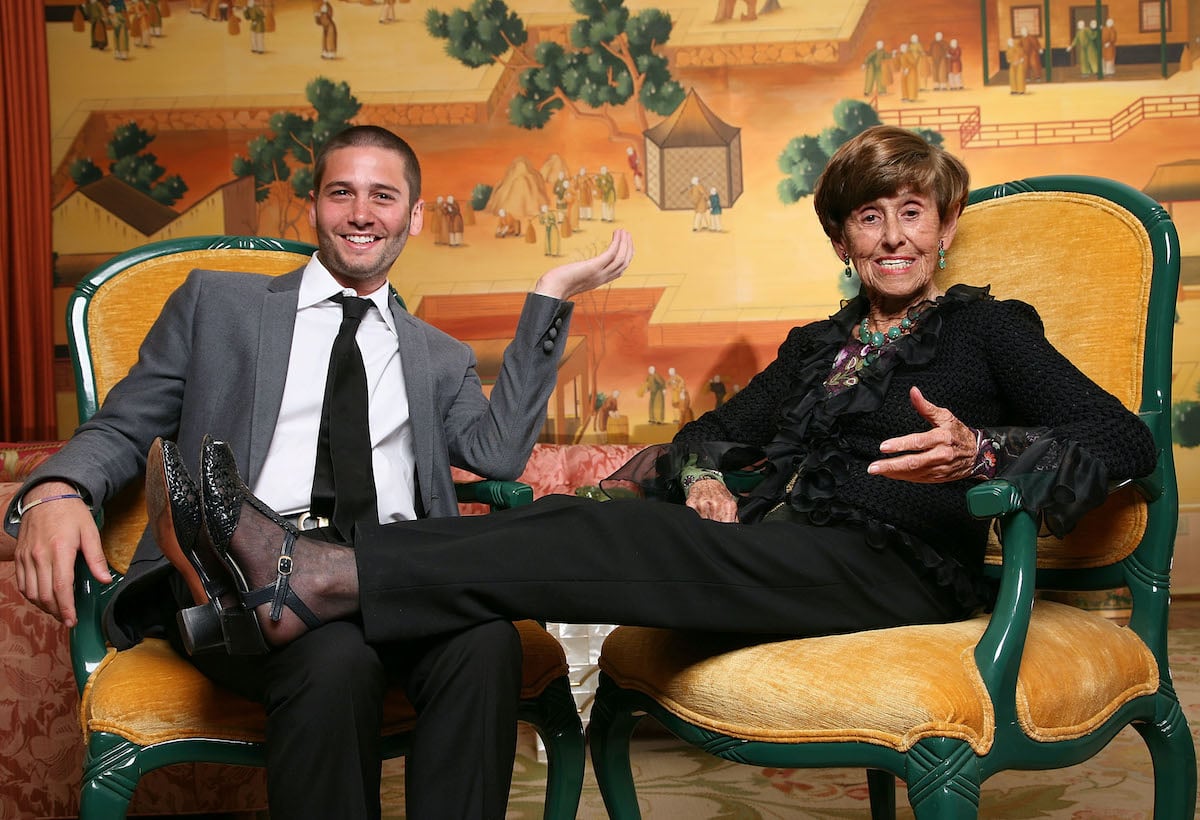 Josh Flagg remembers Edith Flagg as a down-to-earth woman
Josh's tribute video is a compilation of musings about his relationship with his grandmother. But also some precious memories and scenes from when she appeared on the show. He admitted that while his friends were playing outside (or making pizza) he preferred hanging out with Edith at the Bel-Air Hotel listening to music. "Most kids don't like that kind of stuff," he shared. "I like to sit there and listen to music with her. We'd listen to the piano player, we had a very unique relationship."
He journeyed through the many aspects that made his grandmother so special and beloved. Adding that he continues to see and feel her to this day. "Sometimes I find myself talking and I'm like, what did I just say?" he said in the video. "I almost say something that doesn't even sound like English. It's like a combination of Romanian, German, French. Her shtick, like I kind of become her, which is bizarre and a little taller. But my grandmother was very blunt."
Josh also recalled how Edit preferred to have lunch at the country club with the wait staff. "I go, who you're having lunch with?" he recalled a conversation with Edith. "She goes, the waiters. I go, what do you mean? She goes, Well, I don't really like the people at the club. So I just I brought them some Romanian eggplant. We sat in the kitchen, we talked. I cooked a little bit with them. That's how my grandmother was."
Josh Flagg still gets messages from his grandmother
"Sometimes I feel like I'm getting messages from her. I don't believe in spirits in this and that or whatever," he said. "But everywhere I go, it's like she was talking to me. Like, you know, we have a document that we found in the vault upstairs. She left messages to me after she died. Like I looked at this document. I was in the vault upstairs. We opened up documents that she donated to the museum and the first line, it says, 'Joshua, this is an oral history of your family for you.' I never even saw this before."
Josh believes that Edith was the one who helped him land a big listing last season. "I get a call from Lana, who's someone I've never met before, but apparently she met my grandmother 10 or so years ago," Josh said in a confessional during the last season. "So even though Edith's not here anymore, you can't shake her. She's still looking out for me all the time."
Lana who reached out to Josh to sell her home knew his grandmother. "Well thank you, when I had met your grandmother she said the same thing to me," she said during an episode. "We were having dinner at Hillcrest. I had just gotten back from a trip and she stopped me and introduced herself. She was just charming and lovely."
"The thing about Edith Flagg was she never gave compliments that were not warranted," Josh said. "So if she gave a compliment to Lana, that means that Lana was dressed very well."