'Million Dollar Listing LA': David Parnes Says Madison Hildebrand Was a Favorite Until 'Things Went Really Awry'
A deal that went south on Million Dollar Listing Los Angeles may have been one reason why David Parnes and Madison Hildebrand no longer speak.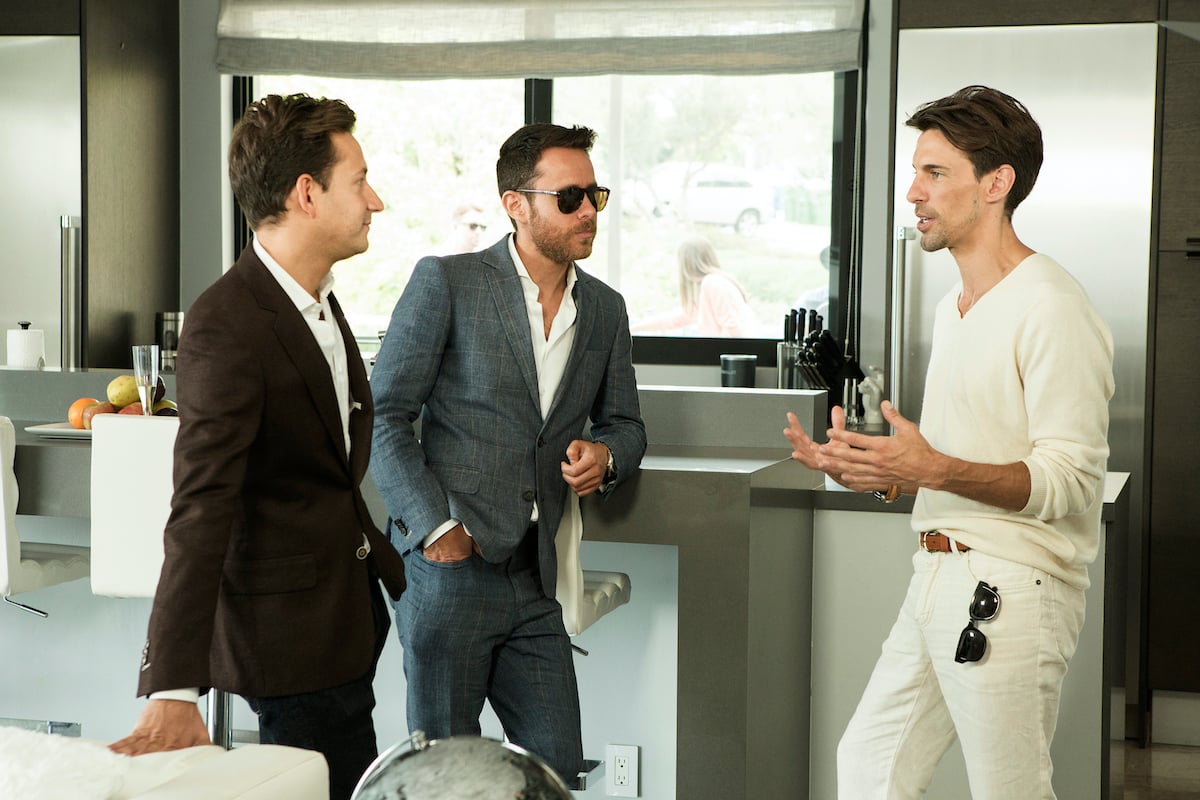 Parnes' business partner, James Harris accused Hildebrand of stealing a listing during Hildebrand's last season on the show. Harris then accused Hildebrand of lying as the brokers warred over the same client. The exchange became extremely contentious. Eventually, Hildebrand had enough of the drama and walked away forever.
"I tried to quit with Season 6. With Season 6, I tried to get away from it and it just didn't happen, but this is real," he told Page Six in 2018. Adding, "I started in real estate and within six months of trying to sell homes and selling homes is when I started filming the show. So it literally has been following my career technically for 12 years and with that it turned into 10 seasons … It's exhausting, rewarding, but very exhausting on everything — mind, body and soul."
David Parnes says Madison Hildebrand was once a favorite for him
Hildebrand never looked back once he left. Page Six reports that Hildebrand blocked the entire cast on social media and shared he didn't plan to watch the show going forward.
Parnes recently discussed Hildebrand, admitting he now doesn't know how everything went off the rails. "Madison was really, he was one of my favorites until things just went really awry," he said on the Behind the Velvet Rope with David Yontef podcast. "I don't know what happened, but you know, we always wanted to work with him and be on the same page and
team."
"And he just wasn't really having it," Parnes continued. "It was just for some reason combative. And we just didn't really understand why, you know? It was very, very straight."
Hildebrand said shooting the show is exhausting
Unlike series like the Housewives or Below Deck, Million Dollar Listing cast members shoot the series throughout the year. Hildebrand told Showbiz Cheat Sheet that the schedule was grueling. "That means getting the client to agree to be on the show, conduct the transaction and something has to happen. You have to sell or get fired, but something has to occur. So there's a lot of pressure, but more than anything it's the time it takes," he said in 2019.
"So you almost become somewhat of a producer of the show too," he added. "I had to convince each client that doing the show was a good thing for them. But doing the show won't help them sell their house. It was constantly getting releases signed and locations. You have to have a release for every place, even parks, and restaurants. It can get redundant. It's me getting out the car three times at different angles, [it] isn't that much fun," he laughed.
The fights are real but enhanced for the show. "I don't want to play the whole lying and deceit thing for production," Hildebrand said. "But many do, so then you have to defend your integrity and it gets a little toxic. Heather [Bilyeu Altman] would have never thrown a glass of champagne at me at an open house if cameras weren't filming. You don't do that to someone at an open house. I don't think production told her to do it, but it makes good TV."