'Million Dollar Listing LA': Josh Altman Says 2020 Could Be 'the Biggest Year of Our Career'
Josh Altman from Million Dollar Listing Los Angeles admits that the pandemic has changed the way he does business. But it hasn't exactly slowed down real estate activity.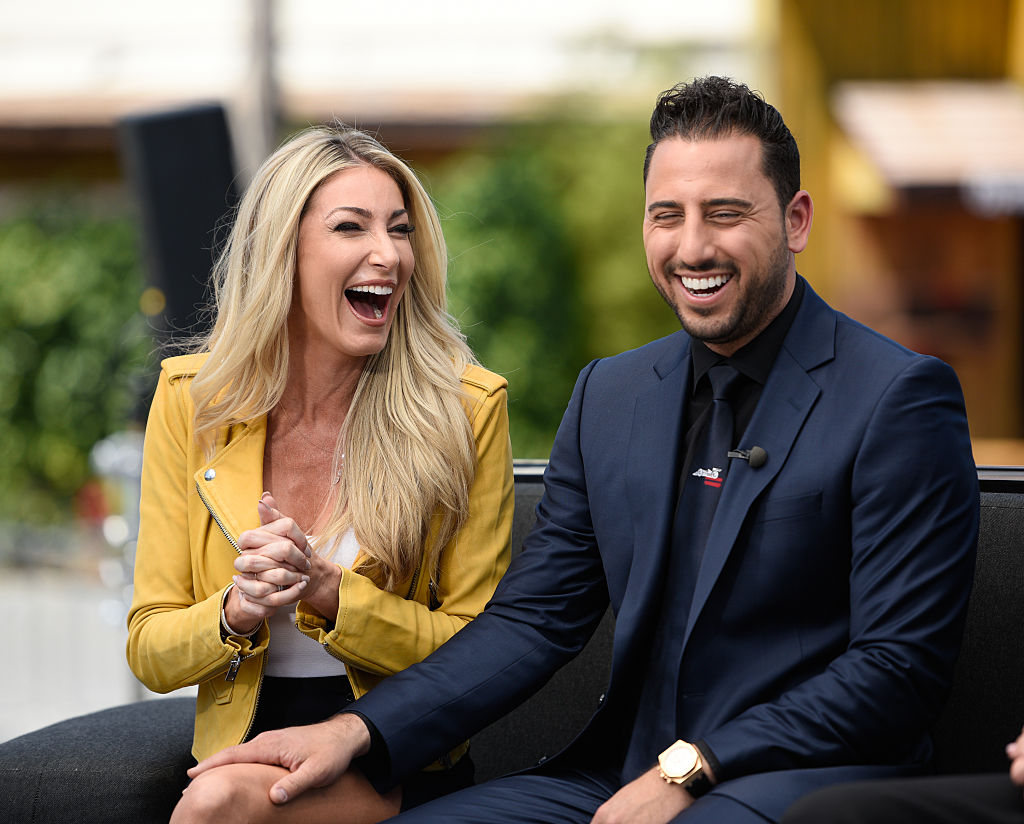 Agents braced for the worst as the economy went into freefall while the pandemic raged. But Altman said he found that the shift brought an interesting twist: an increase in business. He told E! that he's signed $300 million in luxury listings in the last two weeks alone.
"It's looking like—and I know this is crazy to say—just going off the last two weeks, it's looking like this next year, starting two weeks ago, could very well be the biggest year of our career. It's weird," he said. "It's odd. It's because of the big ticket number houses where wealthy people are putting their money in real estate right now, they're going out of the stock market."
Who is in the market right now?
"It is a buyer's market right now," Altman said. "It was dead before. And you know, we just kind of roll with [it]. We got to adjust."
The combination of low rates and an already saturated market created the perfect storm for buyers. "Because rates are low, right? So you see people like Kylie Jenner, who obviously is extremely wealthy, right, saying, 'You know what, now's the time to buy. It's a buyers market, I can get something that might have been 25 million for 15 million.' Obviously to us, to normal people, it's still an insane price," Altman said. "But for that crowd it's the deal … so there's lots of people putting their money and doubling down on real estate."
RELATED: 'Million Dollar Listing LA': Josh Altman Went Completely Broke After Becoming a Millionaire at Age 26
Although activity is heating up, Altman says it doesn't come without pandemic level hurdles. "[Coronavirus] definitely has altered everything about what we do on all aspects of it," he shared. Adding brokers and house hunters are required to wear masks and gloves. Nervous sellers insist buyers and brokers avoid touching basically anything, including doorknobs.
"But the owners have changed the most because these are random people coming to their houses. Right now they are the most uncomfortable," he admitted.
The pandemic meant more family time too
Altman often shares sweet photos with his family on Instagram. But he says the last three months reminded him what is most important in life. "Of course I've always loved my kids, and it's always the most important thing in the world, but I've actually just changed my outlook on life a lot over the last three months," he said. "And one of them is to be just way more involved. Just because they grow up so fast and I'm having the best time ever now."
RELATED: 'Million Dollar Listing': Why Didn't Josh Altman Attend BravoCon?
Wife Heather Altman, who is also an agent and featured on the show, has been extra busy with the children. "You moms work way harder than I do at the office. I always thought I was the hardest worker in the world—moms are the hardest workers in the world. Because, like, I can turn it off at the office if I want it. You can't turn the kids off," he said.
"Of course I'm a full-time dad, but I'm not a full-time, 24/7 dad because of my businesses to run. So to be thrown into that, it's impossible, I gotta tell you. I told my wife, I said first of all, you are the greatest person I've ever met in my life, and you can actually handle these kids like this on a daily level. I was like, I have a totally new respect for you. You 100% work way harder," he shared.