'Million Dollar Listing LA': Tracy Tutor Reveals Why She Wasn't Worried About Fredrik Eklund
Tracy Tutor from 'Million Dollar Listing LA' says the stress and pressure seen on the show is very real.
Million Dollar Listing Los Angeles Season 12 launches with hot brokers, sexy homes, and a crossover from New York who gets underneath Josh Altman's skin.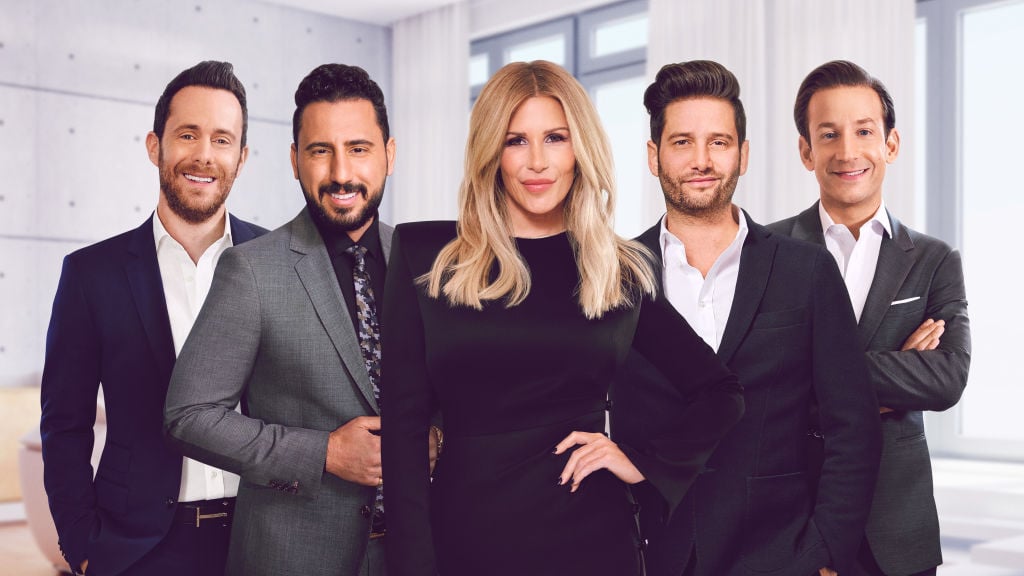 The season trailer shows that Fredrik Eklund's arrival in Los Angeles doesn't sit well with Altman, a conflict that was teased last season on Million Dollar Listing New York. Eklund certainly poses some serious competition for not only Altman but for the rest of the brokers.
Eklund tells brokers James Harris and David Parnes he's not here to take any business now that he's in town. "But I do live in Los Angeles and this house should have been listed by both of us," Eklund tells them in the season trailer.
Despite Eklund's move to LA, the always calm and cool Tracy Tutor told Showbiz Cheat Sheet he simply wasn't her concern.
Josh Altman may have been bothered by Fredrik Eklund, but Tracy Tutor wasn't worried
"If he wants to start a war personally, I will break him down," Altman tells his wife when speaking about Eklund in the trailer. Eklund and Altman clearly have some drama as the two argue in the season clip.
Altman may have been threatened, but not Tutor. "I give zero Fs about who comes into my market," she told Showbiz Cheat Sheet. "Because I'm going to continue to work for the clients I work for and Fredrik's not my competition. He's my friend."
"As far as Altman goes, I think what happened between them, you'll see it on his season. But it was real and Altman was upset. I think they worked it out since. And Fredrik's doing really well in LA and he will continue to do well."
Indeed, Altman and Eklund appear to have kissed and made up. Eklund shared a holiday photo to his Instagram story that featured both his and Altman's families. He captioned the image, "Family reunion" and tagged Heather and Josh Altman. 
Tutor is the only woman on 'Million Dollar Listing LA'
Fierce competition between the cast isn't new. And while Tutor is just as competitive as the men on the series, she isn't one to crack on camera.
"These boys are all very competitive and I'm the only female on the show," she explains. "There's a certain machismo that the guys have. And it's like … who's got the bigger 'pair of shoes,'" she laughs. "And it's a competition I'm not interested in."
"But listen, we are in the sales," she continues. "We compete and we are going to continue to compete and it's like a shark tank. So you got to be pretty fierce out there. I guess I approach it differently."
Tutor is also the only woman on the series with longevity. "I'm honored to be part of a TV show that is respected in the real estate industry and is closest to the truth about the way that our business works."
The pressure and drama is real
Tutor has years of experience to back up her confidence. "I'm 44 years old," she remarks. "Also, I'm not 25 coming into this business. I'm a 20-year veteran. I know what I'm doing. Comfortable in that space. So it allows me to do my job and do it well."
While Tutor may be extremely experienced, that doesn't mean her job doesn't have its challenges. Viewers see how sellers often push hard for what may be an unrealistic price.
"It is definitely hard and that's what makes my job the most difficult," she says. "But that also is what separates a good agent from a bad agent."
"My job is to make two people come together on a deal," she explains. "So not only is my fiduciary responsibility to the seller or the buyer, I need to put a deal together. More often than not I know what number is going to make it happen. It's about bringing two parties together. Sometimes it's a dream and sometimes it's flat out torture."
Million Dollar Listing Los Angeles premieres on Tuesday, June 16 at 10/9c on Bravo.