Million Dollar Listing LA's David Parnes and James Harris Make Surprising Remarks About Fredrik Eklund (Exclusive)
David Parnes and James Harris from Million Dollar Listing Los Angles may have been angry with Fredrik Eklund for spilling the beans about their pocket deal. But that doesn't mean they are joining the shade train currently dogging Eklund from the other brokers. Harris and Parnes spoke with Showbiz Cheat Sheet and reflected on some of the negative remarks from the rest of the cast. And while they acknowledged their frustration with how the deal played out, they also didn't want to gang up on Eklund.
David Parnes and James Harris weren't going shade Fredrik Eklund
Parnes said he was well aware of the remarks being made about Eklund. Josh Altman referred to Eklund as his "ex-friend" and called him desperate. Josh Flagg called Eklund "phony" on Instagram. "I don't like all the grouping up," Parnes said. "You know personally, when everyone's grouping up against one person, whether that person is right or wrong. I don't like that."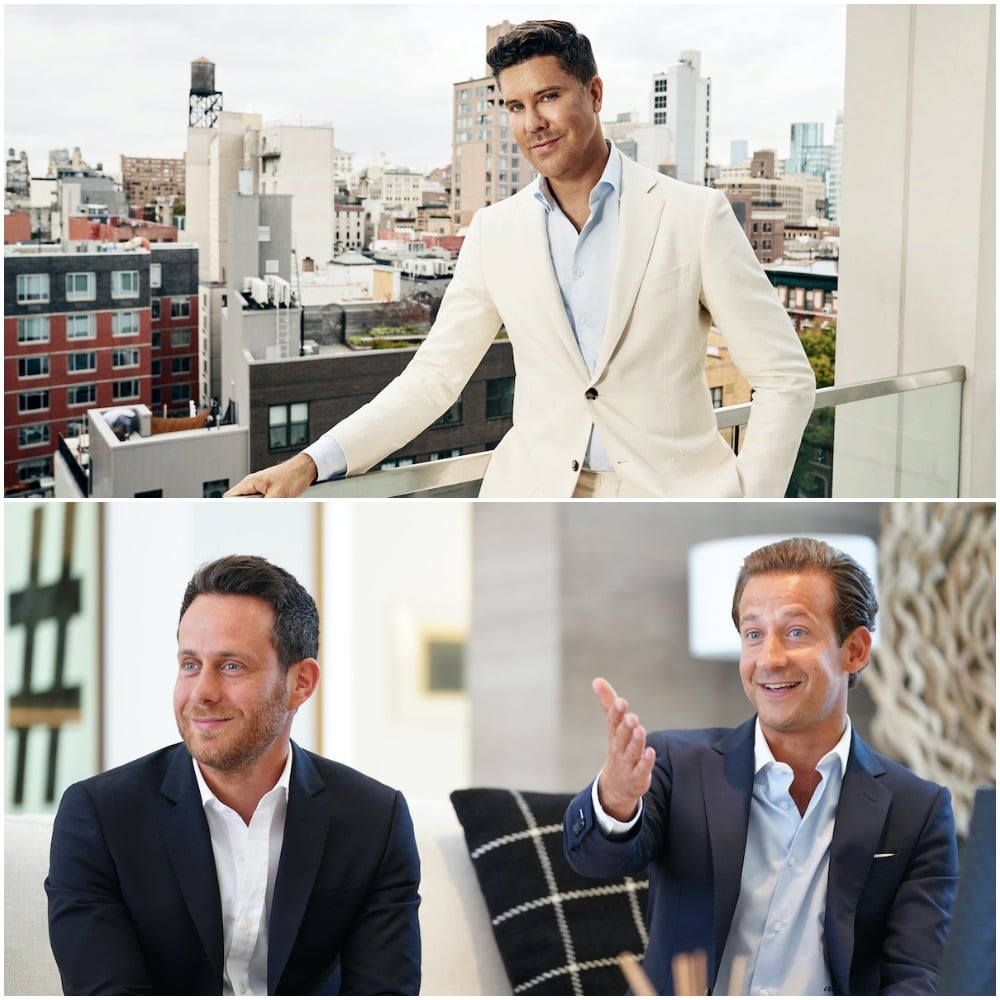 "You know, I would rather be on the side of the person that's being ganged up on frankly," he added. "And I feel that everyone jumping in and attacking Fredrik when maybe it had nothing to do with it, maybe it did. But I just don't like too many people going at one person. So James and I are going to have Fredrik's back in that respect."
James Harris and David Parnes like Fredrik Eklund
Harris and Parnes said they are still friends with Eklund. "I like Fredrik," Harris said. "Fredriks not a bad guy, by the way. He's a good father. He's a good husband. He has the right intentions. He's excited. He's in a new city. You know, it's like you just have to readjust. But I have to say through the thick of it, I like Fredrik and I know you do too David. So business is one thing, personal is another. And time will tell how he readjusts in the L.A. market."
"No, I agree with you 100%," Parnes said to Harris. "He is he's got a big heart, big personality. His kids are beautiful. They had playdates with my daughter and James' daughter, so many times and we're friends. So, again, it's just the business aspect where the tensions really go. But 100% big fan of Fredrik's. He's really, really sweet and his heart's in the right place."
The 'Million Dollar Listing Los Angeles' brokers still experienced tension
While Parnes and Harris consider Eklund a friend, they were still frustrated and angry with how he handled the deal. Eklund was specifically told to keep the deal under wraps because their client had to first speak to his wife about the sale. The client was furious when the news leaked out and cameras captured Parnes and Harris being reprimanded by the client on the phone.
"I mean, it's inevitable," Parnes said about the tension they experienced with Eklund this season. "Let's be honest, I'm sure if we moved to New York, we made to who knows and start taking over the market there or trying to anyway, you can ruffle a lot of feathers."
"The moment you take a step wrong," he continued. "It creates friction and tension because the tension is already high from the get-go. Whether you're friends or not, you can be friends, but business is business and then you have the personalities of clients involved in that added pressure. And things can just implode very, very quickly. And let's be honest, that's exactly what happened."
So where do the brokers go from here? Stay tuned; Million Dollar Listing Los Angeles is on Thursdays at 8 pm ET/PT on Bravo.