'Million Dollar Listing Los Angeles Season 13': Josh Flagg Says Season Is so 'Good Because There's a Lot More Fighting'
Josh Flagg said Million Dollar Listing Los Angeles Season 13 viewers will tune in because there's a lot more fighting – but not with Josh Altman, his former nemesis. In fact, Flagg and Altman now consider each other to be close friends.
Josh Flagg said the fighting will grab viewers' attention
The brokers seemed to get along pretty well during the last season of Million Dollar Listing. And while the longtime Los Angeles cast is still cohesive, the addition of Fredrik Eklund from Million Dollar Listing New York added a "villain" in a way.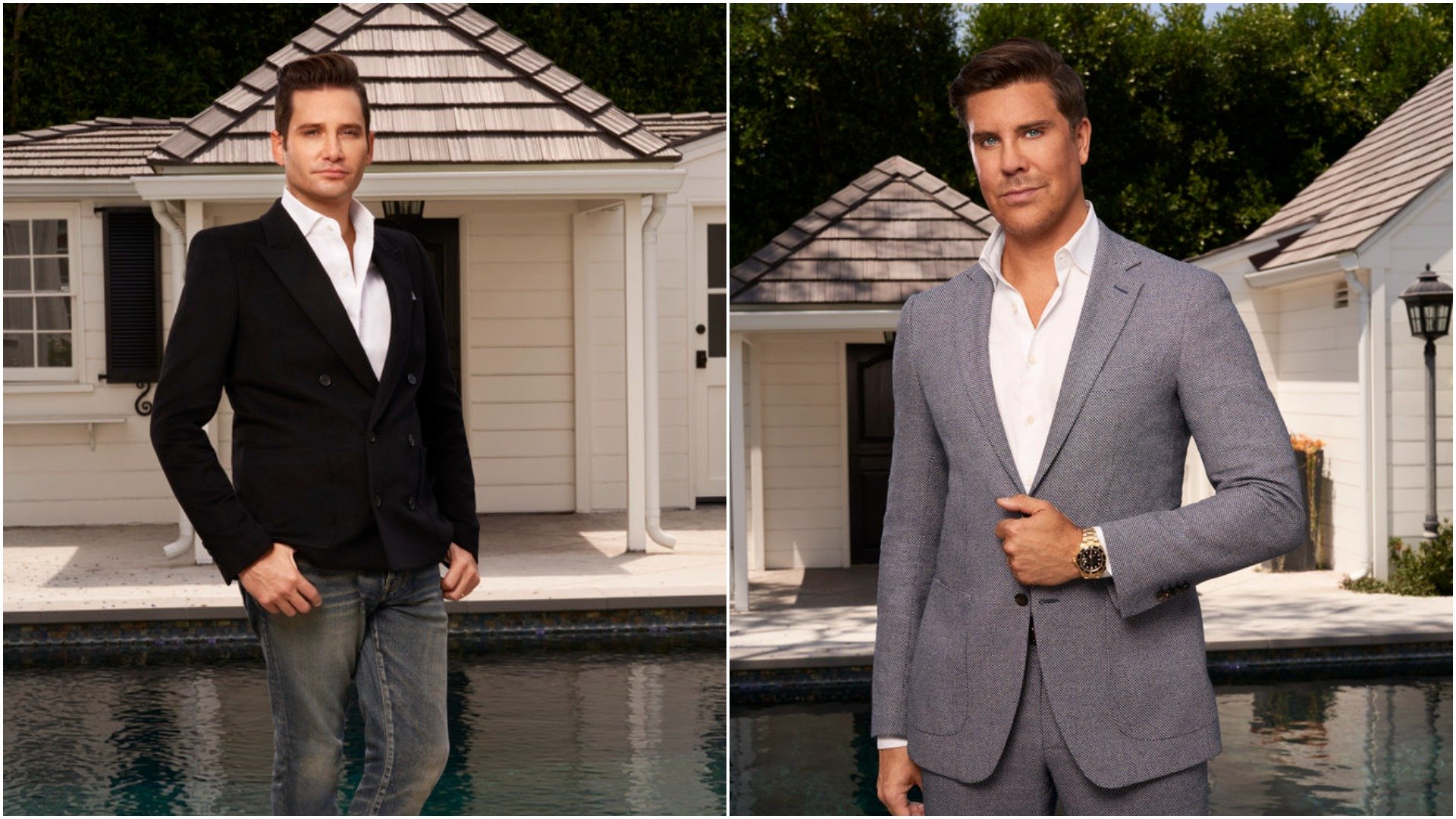 "A lot of fighting," he said in response to a question from Forbes about what viewers can expect this season. "What else can we see? Oh, yeah, me and Josh are besties now. I love it."
"This season is good because there's a lot more fighting, number one," he added. "But number two, I think I think there are a lot better properties this season. There's [also] a really good dynamic between all the agents whereas, in other years in the past, there hasn't been [as much]. There is a synergy. Everyone's getting along with each other. It's just a whole different thing."
Is Josh Flagg fighting with Fredrik Eklund on 'Million Dollar Listing Los Angeles' Season 13?
Flagg was fine with Eklund going into the Million Dollar Listing Los Angeles Season 13 – until Eklund spilled that Flagg was moving brokerage firms. Flagg appeared on the Behind the Velvet Rope with David Yontef podcast and was asked how he felt about Eklund joining the cast. "I'm going to say no comment," he said.
"That's the last thing I am," Flagg then said if he was nervous about Eklund entering the Los Angeles market. "I'm completely un-nervous. "That doesn't matter to me." When Flagg announced on Instagram he planned to move to Douglas Elliman, Eklund congratulated him. Flagg then replied, "phony." Altman backed up the response with, "too bad some selfish loser spoiled the surprise." Apparently, Eklund leaked to the press that Flagg was moving firms before the ink was dry on the contract.
Flagg then listed the cast members with who he is close. "James [Harris], David [Parnes], Tracy [Tutor], Josh [Altman]," he said. We're all, you know, I'm close friends with all of them. I used to be friends with all of them and not with Frederik anymore."
Why is everyone fighting with Fredrik Eklund?
The Million Dollar Listing Los Angeles Season 13 trailer teased that Eklund ends up at odds with the entire cast minus Flagg. David Parnes and James Harris had a similar problem when Eklund couldn't keep his mouth shut about a deal during the first episode. And while Harris and Parnes were furious with Eklund on the show, they've moved on since then.
"I like Fredrik," Harris told Showbiz Cheat Sheet. "Fredriks not a bad guy, by the way. He's a good father. He's a good husband. He has the right intentions. He's excited. He's in a new city. You know, it's like you just have to readjust. But I have to say through the thick of it, I like Fredrik and I know you do too David. So business is one thing, personal is another. And time will tell how he readjusts in the L.A. market."
Josh Altman called Fredrik Eklund 'desperate' on 'Million Dollar Listing Los Angeles' Season 13
Altman too is over Eklund. He and Eklund fought when he didn't realize Eklund was moving to Los Angeles. They seemed to makeup but the good feelings have fizzled. "Fredrik's having a tough time in L.A.," Altman told E! News. "I think he thought he was just going to come into this market and just start selling a lot of real estate. I think he's going through the motions now for a couple of years, and it didn't turn out where he wanted it to be at this point. So I think he's kind of grabbing on to different things just to try to stay relevant down here, and at the end of the day, it's ruffling a lot of feathers."
As far as Eklund goes, he's letting the negativity roll off his back. "I wouldn't say anyone was friendly at the time, no," Eklund told ET. "But in the Bravo universe, I think that's how it should be. When you're new, you got to pay your dues, which I certainly did this season and you have to, you know, you've got to be in the hot seats."