'Million Dollar Listing Los Angeles': Why Some People Don't Like Josh Altman
Million Dollar Listing Los Angeles is a reality television series by Bravo that is now in its eleventh season. The show centers around Los Angeles' five favorite real estate agents as they navigate around "huge deals, huge homes, and huge egos." The five agents include Josh Flagg, Josh Altman, Tracy Tutor, James Harris, and David Parnes.
While all the egos on the show are huge, Josh Altman's might just be a bit bigger than everyone else's. For some reason, many fans (and his fellow agents) just don't like Altman. But why is this?
Who is Josh Altman?
Although many people have seen Josh Altman on Million Dollar Listing Los Angeles, not many know who he actually is – other than a real estate agent. Altman grew up in Newton, Mass. with his brother, Matt. The two now run The Altman Brothers real estate company together, which has over a billion high-dollar listings at any given time.
The Altman Brothers specialize in the luxury housing markets of Bel Air, Beverly Hills, Malibu, and The Hollywood Hills. Their clientele primarily consist of important figures, such as A-listed celebrities, business leaders, professional athletes, and other millionaires or billionaires.
But what is it about the industrious, obviously charming Josh Altman that so many people dislike? Maybe Altman is not as honestly charming as many of his current and previous clients have been led to believe.
Josh Altman is "too nice"
As seen on Million Dollar Listing Los Angeles, Josh Altman is "too nice" – by which we mean not nice at all, and incredibly fake. A prime example of this happens in the first episode of season eleven. When fellow agent, Josh Flagg, shows up to Altman's listing things go badly. Altman appears to be over-friendly and nice. But Flagg calls his bluff.
Flagg tells the audience in a confessional sequence that when Altman is "over nice, you need to be careful because something bad is going to happen." He called it, because moments later Altman verbally slaps another agent in the face when revealing that he is the new listing agent for a big house the other was trying to sell.
Altman is never wrong
Throughout the show, Altman is consistently proving he is one of those people that can never be proven wrong. He argues with fellow real estate agents when they try to correct him – even when it is only offered as friendly advice versus any real confrontation.
Not only is Josh Altman never wrong, but he gets offended incredibly easy. Many things are taken as a personal affront when others (fans, colleagues) don't see it that way. Remember how we mentioned his might be the biggest ego on Million Dollar Listing Los Angeles?
He talks a LOT of trash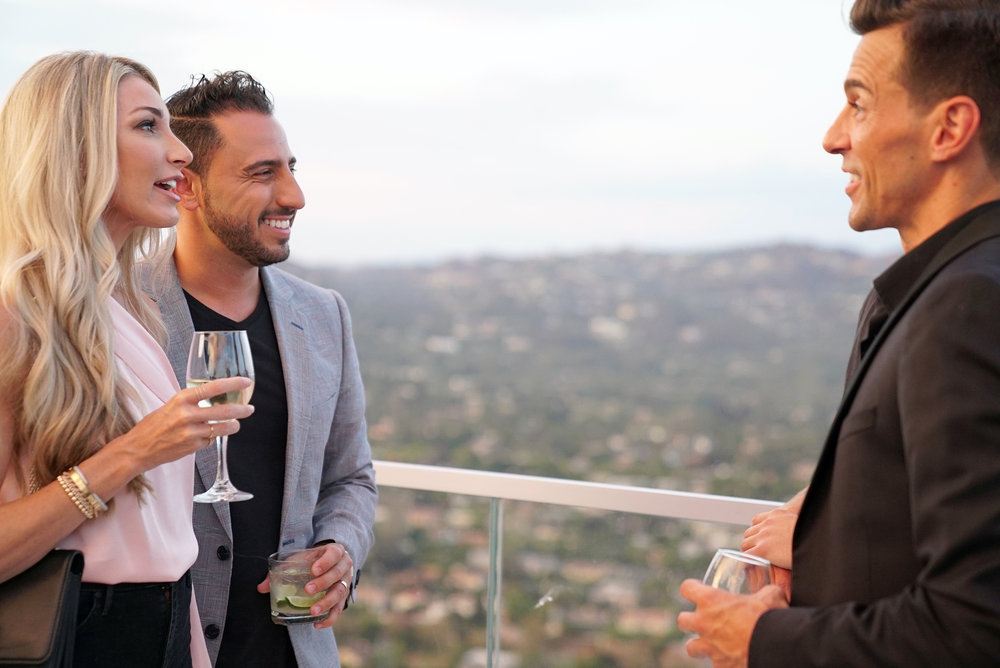 In the first episode of season eleven you see "the Brits" offering to make a friendly wager with Altman over his listing, which they don't think is going to sell the way he wishes. Josh Altman immediately gets confrontational, and tells them to leave his property. He begins a little trash talking, but it ends up being nothing next to the montage shown after.
Throughout the montage you see Josh Altman repeatedly bashing his fellow real estate agents. He is constantly telling them about how their listings are too high, or they aren't going to sell. He laughs when people co-list, and makes remarks about how his colleagues "don't have time to personally take care of their clients."
While a little trash talking is to be expected in such a high profile business, the amount of it that Altman does is just tacky. It is one of the primary reasons people don't like him – especially his fellow real estate agents.