'Million Dollar Listing': Luis D. Ortiz Teases New Show
Luis D. Ortiz from 'Million Dollar Listing New York' teases of a new show he's about to start filming.
Luis D. Ortiz from Million Dollar Listing New York rode off into the Puerto Rican sunset this season as he welcomed a daughter into his life. Ortiz left the show after four seasons, appearing on the show as a guest during season 6.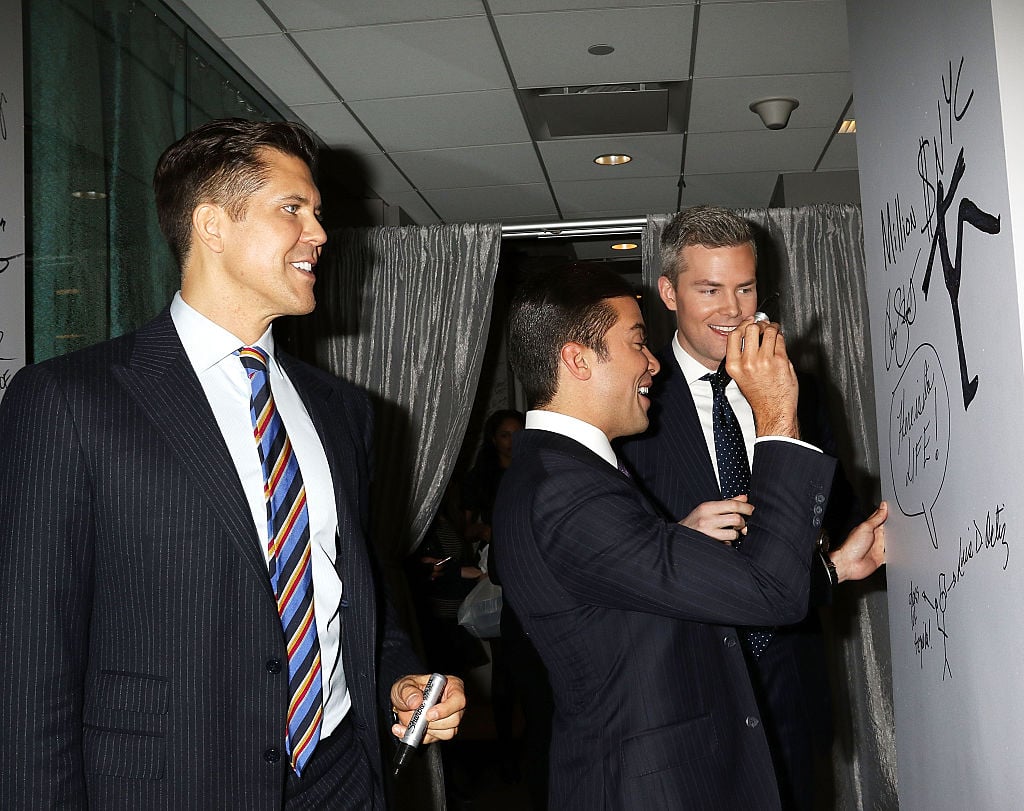 He returned for season 8 and dropped a major bombshell — like the other brokers on the show, he too was going to become a father. But Ortiz returned on the heels of heartbreak. He was candid about his struggles with depression after he left the show. Ortiz even shared that he thought leaving real estate and the show would bring him happiness. He was devastated when he ended up spiraling into darkness.
However, he has a new lease on life and has joyfully shared a number of videos and photos on Instagram of his family. Toward the end of season 8, he told the other brokers that he planned to move his family to Puerto Rico and raise his daughter, along with his daughter's mother. Ortiz has recently been spending time in New York and just hinted at some big news.
A new show?
Ortiz shared on his Instagram story that he was currently in New York City but was leaving soon to shoot his new show. "So we've gotta practice this because it's been a while since I talked to you guys," Ortiz said as he walked down a New York City street. "Look at this beard! Don't worry I'm gonna shave it soon, but let's see how long it goes."
"Anyway it's been a while since I've talked to you guys, or that's not necessarily true, because everything you are seeing from me, my family, is everything I have to say," Ortiz continues. "I love it. I'm in love with my family, I'm in love with everything at the moment. I'm very happy."
He then drizzles a little tea. "Very blessed, feel very grateful too. Now I'm in the middle of the crazy cold in New York, and uh … leaving tomorrow. Starting to film my new show." He laughs and then ends his story.
Ortiz spent some time in New York
After announcing that he was moving his family to Puerto Rico, most of Ortiz's enviable Instagram photos were of his daughter Leela and family relaxing and frolicking on one of the many gorgeous beaches. He celebrated his birthday with a beach bonfire with his loved ones. Plus he shared a number of photos of his gorgeous daughter lounging in a hammock or playing in the sand with her father.
Ortiz also shared a remarkable photo of Leela at five months old along with a photo of himself at five months. The two could be twins and the resemblance wasn't lost on his Instagram fans. "5 month old Leela next to 5 month old papa ‍♂️," he wrote. One fan commented, "Same happy face " as others just wrote, "Twins."
The family then headed to Seattle, Washington, likely to spend the holidays with Leela's mother's family. Before the new year, the family ended up in New York City. Ortiz shared a photo of his sleeping daughter. "There's an angel on my bed ," he wrote. The family remained in the city but now a new adventure awaits. What comes next? Stay tuned.