'Million Dollar Listing': Madison Hildebrand Reveals Some Major Filming Hurdles Other Reality Shows Don't Have
Madison Hildebrand from 'Million Dollar Listing' said brokers need to convince their clients that being on the show is a good idea. Plus, filming has to follow the entire transaction, which can take months.
Filming a series like Million Dollar Listing has its own unique set of challenges, which may not be readily known to viewers.
In a 2019 interview with Showbiz Cheat Sheet, former cast member Madison Hildebrand from Million Dollar Listing Los Angeles described some of the impediments involved in filming the series. Hildebrand highlighted what brokers have to do even before cameras roll. Plus, he shared the timeline of what it can take to put the series together.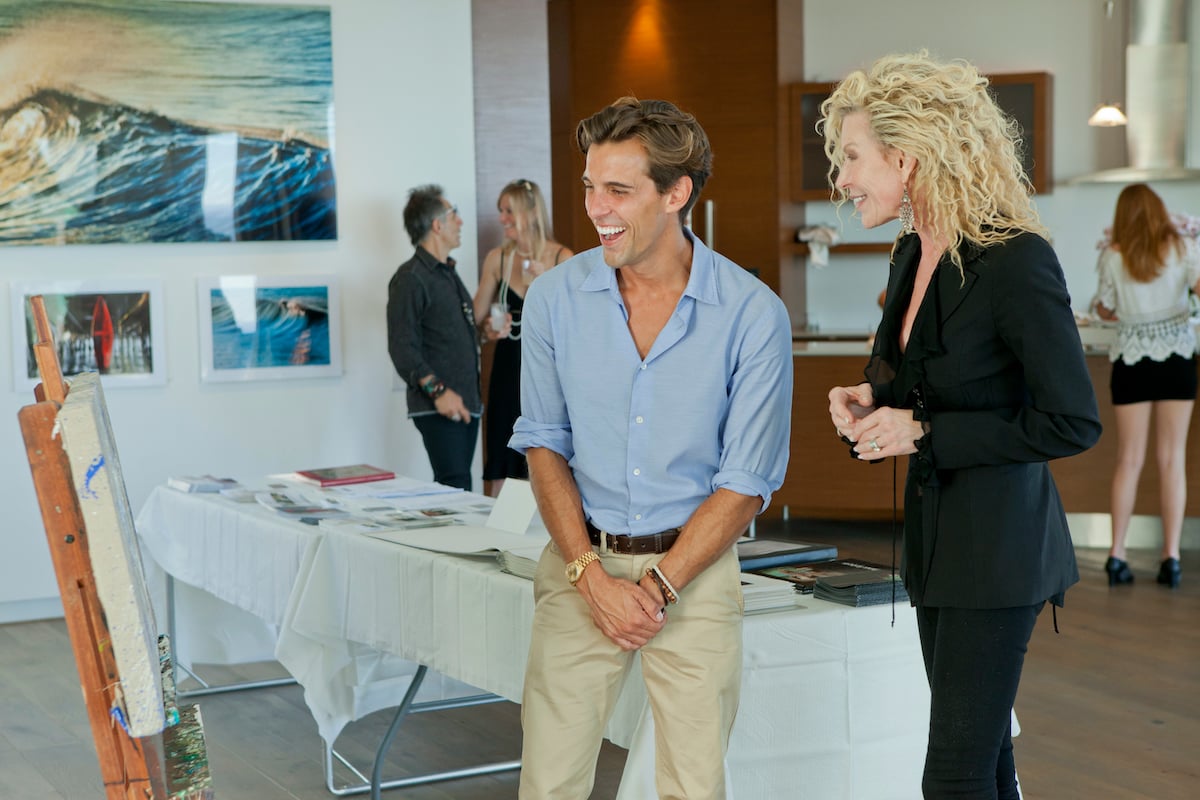 'Million Dollar Listing' brokers must convince clients filming is a good idea
Hildebrand said brokers essentially end up with two jobs during filming. "We usually film for about a year," Hildebrand said. "That means getting the client to agree to be on the show, conduct the transaction, and something has to happen. You have to sell or get fired, but something has to occur. So there's a lot of pressure, but more than anything it's the time it takes."
"So you almost become somewhat of a producer of the show too," he added. "I had to convince each client that doing the show was a good thing for them. But doing the show won't help them sell their house. It was constantly getting releases signed and locations. You have to have a release for every place, even parks and restaurants."
And yes, some of the moments are a little staged too. "It can get redundant. It's me getting out of the car three times at different angles, [it] isn't that much fun," he laughed.
Some 'Million Dollar Listing' brokers used to create drama for the cameras, Madison Hildebrand recalls
Hildebrand starred on the series when backstabbing and fights were more commonplace. Recent seasons of the franchise have focused more on the jaw-dropping properties than the agents attacking each other. In fact, casts from both the New York and Los Angeles shows seem to get along well and even co-list properties.
But Hildebrand said the over-the-top drama was one reason why he walked away from the show. "I don't want to play the whole lying and deceit thing for production," Hildebrand said about how some brokers would turn up the heat for the sake of production. "But many do, so then you have to defend your integrity and it gets a little toxic."
He recalled the scene when Heather Altman threw a glass of champagne in his face at a broker's open. "Heather would have never thrown a glass of champagne at me at an open house if cameras weren't filming," Hildebrand recounted. "You don't do that to someone at an open house. I don't think production told her to do it, but it makes good TV."
While the current casts can get intense, the majority of the drama leans toward nail-biting over buying and selling. Certainly trying to do business during a pandemic will provide more than enough drama this season.
Million Dollar Listing New York Season 9 premieres on Thursday, May 6 at 9/8c on Bravo.