'Million Dollar Listing New York': Dorinda Medley From 'RHONY' Reveals She Is 'Good Friends' With Steve Gold
Dorinda Medley from The Real Housewives of New York City is ready to help good friend, broker Steve Gold sell a Berkshires animal rescue sanctuary during an upcoming episode of Million Dollar Listing New York.
Medley recently revealed she connected with Gold outside of the city and he shares her love for the countryside. "I am [on the season]," Medley told Bravo's The Daily Dish. "That was great. You know, Steve and I are good friends. And he's very good friends with a whole group of friends that I have. We kind of all know each other. And, he was up in Middle Brook [New York]. He spends a lot of time upstate. So it was fun when he asked me to do that. And to tell you the truth, I totally forgot about it until I saw myself on TV the other day. I was like, 'That's weird.'"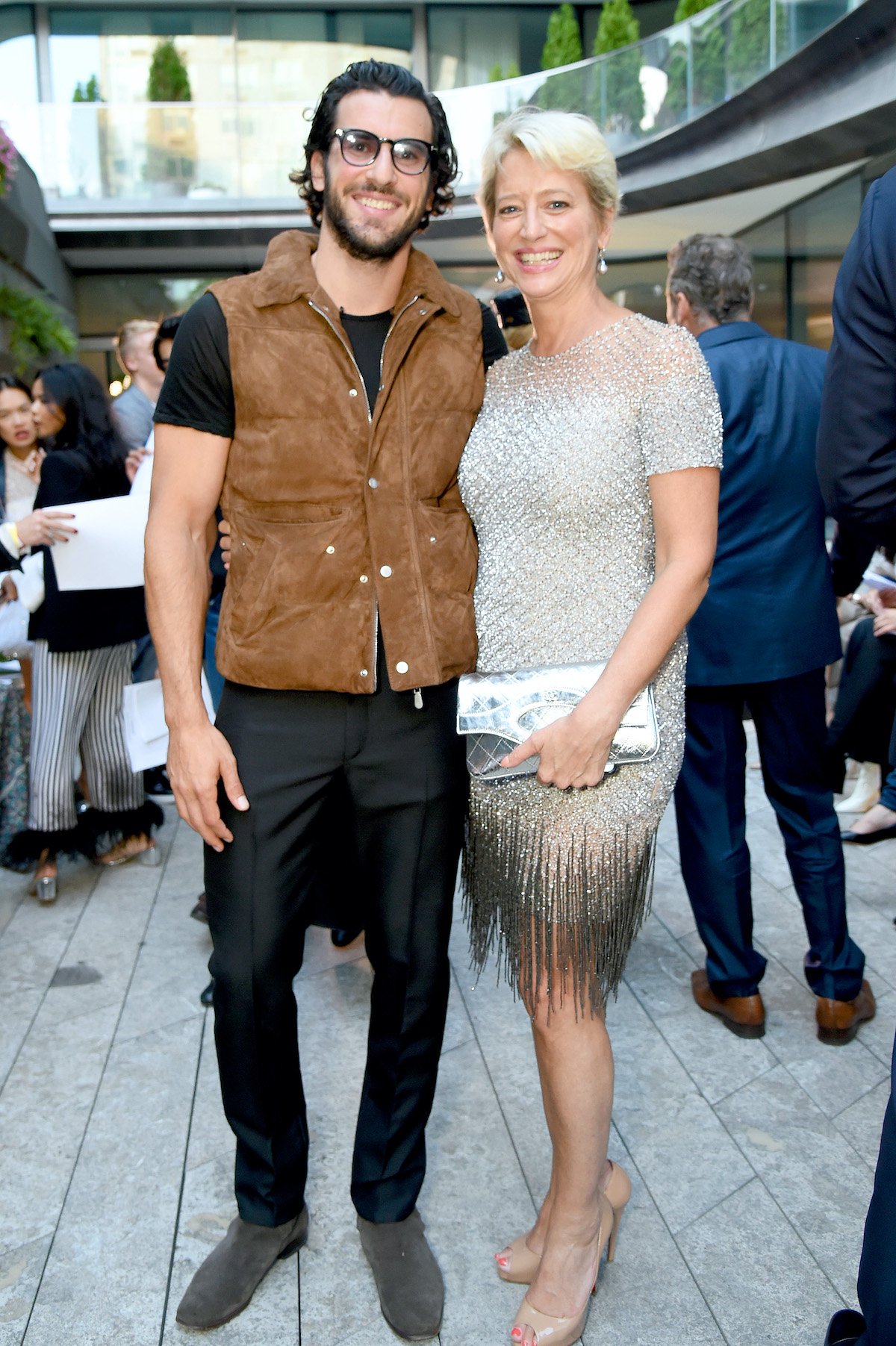 Steve Gold gets a little help from his 'RHONY' friend to sell his 'Million Dollar Listing'
Unlike other RHONY cast members Ramona Singer and Kelly Bensimon, Medley isn't dabbling in real estate because she wants to be a broker. Instead, Medley is along for the ride as Gold's secret weapon to add visibility to the listing. He asks Medley and another friend, Greg, who he refers to as a "marketing guru" to help showcase the pastoral property.
Gold and Medley have known each other for a few years and Medley immediately asks Gold about his daughter. "I see him every once in a while," Medley tells Greg about Gold in a clip. "Three dogs, a baby … you grew up very fast."
RELATED: Million Dollar Listing New York's Ryan Serhant Says More People Moved to New York than Left the City During Covid-19
"Everybody knows Dorinda Medley," Gold exclaims in a confessional. "She's Berkshires royalty." He steps back to proclaim that Medley is "the queen." Adding, "Her place there, Blue Stone Manor, is pretty famous around here. She's the perfect person for me to reach out to."
Between Medley's connections and Greg's insight, Gold thinks he's assembled a winning team to help him sell the home. "Between the two of them, they're gonna create a buzz," Gold says. Gold offers a tour of the massive "glam" farmhouse, complete with "huge" rooms. Medley seems to be particularly interested in the large dressing room. "You know a woman by her clothes," Medley says rubbing her hands together.
Does Steve Gold get Dorinda Meldey to sell Blue Stone Manor on 'Million Dollar Listing'?
Gold proclaimed in the Million Dollar Listing New York Season 9 trailer, that "upstate has become hotter than ever." Indeed, after the pandemic gripped New York City, many residents fled for the countryside gobbling up properties and pushing prices to historic highs.
RELATED: 'Million Dollar Listing New York': Luis D. Ortiz Is Accused of Making 'False Child Abduction Allegations' and 'Abusive Control'
He's seen telling Medley that he could move her "here" and her reaction is priceless. "Blue Stone Manor, you might as well just sell my soul!" she laughs and fake cries. Is Gold trying to get Medley to sell her beloved Berkshires home?
Find out on Million Dollar Listing New York, Thursday at 9/8c on Bravo.