'Million Dollar Listing New York:' Could NYC's Free-Fall Market Put Fredrik Eklund's Listing in Trouble? (Exclusive Clip)
New York City sellers took a serious financial hit during the pandemic and Fredrik Eklund's client on Million Dollar Listing New York is unhappy with the offers Eklund delivers to him. Despite knowing that a tumultuous election loomed and a global pandemic depressed the New York market, John the seller doesn't look ready to negotiate and even comes for Eklund's reputation.
Fredrik Eklund tries to brace the seller for 2 'lowball' offers
Eklund tries to set the stage for the best way to present the lower offers. He meets with John in Palm Springs, CA ready to (hopefully) get the deal done. "New York isn't doing so well as you know," Eklund tells John. "It's an election year, which is historically tricky. Regardless of how it goes, it's the uncertainty that people don't like."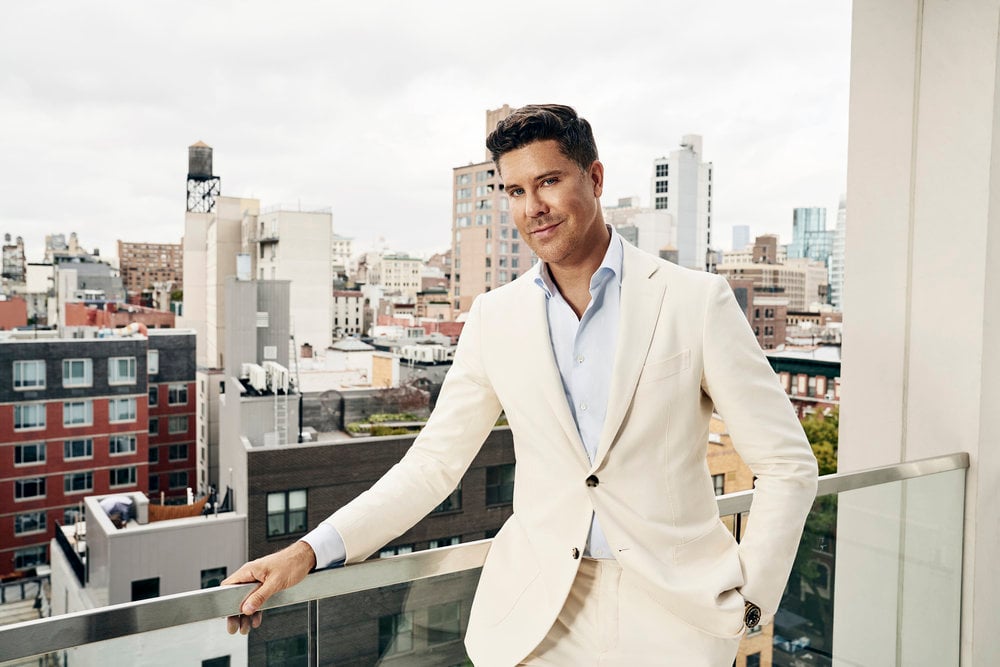 "We have a pandemic," he continues. "And we have something like 40,000 empty, available apartments in New York City. Sitting for sale. I'm not here to be negative. I'm actually here with some good news. Because we have offers. But I want you to know if you want to sell now, which I think you do, you have to come down on price."
Fredrik Eklund has 2 offers but are they too low?
John looks shocked and annoyed. Eklund recounts that selling West Chelsea was a challenge before the pandemic and election because of the inventory levels. "And now, it's so few buyers, they're actually with an appetite to buy," Eklund says in a confessional. "I think any and all offers should be taken seriously."
RELATED: 'Million Dollar Listing': Tyler Whitman Says Now Is the Perfect Time To Score A Great Deal on NYC Real Estate (Exclusive)
But does John agree that all offers should be considered? "Having said those things, there are two buyers around $6 million. Both of them," Eklund says to John who sits across from him, totally silent. "We're asking $6,995,000. So I know that's a big hit. And I'm not saying you should take it. But I do think that's what happens when you have two buyers that are around, independently, not knowing what the other party's doing. It shows kinda where the market is."
Will Fredrik Eklund lose this 'Million Dollar Listing'?
Eklund agrees that he needs to bring both buyers' prices up before they consider pulling the trigger. "You told me we'd make quite a bit of money out of this apartment," John tells Eklund. Cameras flash to the property, which John purchased for $5,700,000 in 2010. "I know the world's changed but it's a little bit disappointing."
Eklund stresses that they can't get someone to bite "at the levels that you want." But John doesn't seem to care. "These are two willing and ready buyers," Eklund adds.
"Right, so we want to be realistic and sell the place," John says. "But I'd be reluctant to take six [million]. We hired you because we thought you were the best broker." Eklund interrupts his client, "I am the best!"
RELATED: 'Million Dollar Listing New York': Tyler Whitman Revealed What NYC Was Like When the City Reopened (Exclusive)
"It looks like we're gonna be losing money on this apartment," John asserts. "And I know the world's changed, but it is disappointing is what I'm saying."
Does Eklund close the deal and get to high kick? Or will John decide not to sell the apartment?
Million Dollar Listing New York airs Thursdays at 8pm ET/PT on Bravo.