'Million Dollar Listing New York': How Does Kirsten Jordan's Sales Style Compare to the Other Brokers on the Show?
As the newest broker on Million Dollar Listing New York, Kirsten Jordan brings her own flair and style to the real estate hustle. But she recently shared that she has some of the same qualities the current brokers possess, which makes her a force in the competitive world of luxury real estate.
Kirsten Jordan says her style is constantly evolving
"I think, well, my style is of course always evolving," she said on the Behind the Velvet Rope with David Yontef podcast. "I think we're all always evolving and we're trying to refine ourselves to bring in as much business as possible and stay true to our essence of self, which is for me, you know, really wanting to, I love new development. I love high-end. I love luxury.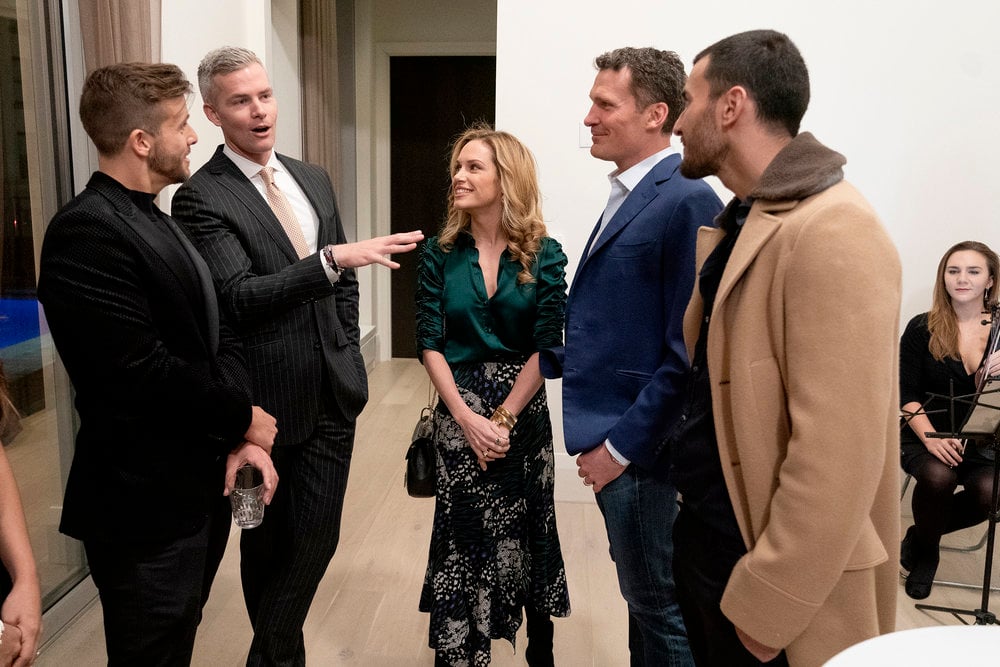 But, "I also do love first-time buyers," she added. "And I love the relationships that come from, you know, younger people purchasing their first apartments. So I would say my vibe is probably a little bit more, I don't know. I feel like I have a combination of each agent."
Kirsten Jordan is a little like Steve Gold, but also like Tyler Whitman
Jordan said she's a lot like Steve Gold when it comes to business acumen. "Like, I feel like I'm a hardcore business, the way that Steve is because Steve really is like business, you know?" she said.
But at the same time, she and Tyler Whitman share a similar sense of humor. "And then I also feel like I'm, I feel like I'm approachable likable, and self-deprecating the same way that Tyler is in some ways," she said. Whitman and Jordan recently did a co-listing and shot a fun marketing video for the property. "My patience in trying to come up with a marketing concept alongside Kirsten on the other hand… greatly jeopardized. Please enjoy a listing video battle royale!" Whitman joked in a caption along with the video he posted.
She's also got some Ryan Serhant and Fredrik Eklund in her style too
Jordan also said she's a "big picture" person like Ryan Serhant. "And I feel like Ryan," she said. "I think I'd like to think that I have really big picture goals and that I have a lot of things I'm working on them. I'm hoping, you know, kind of are similar to what he's done, but you know, in another kind of business to business manner, which I really admire him for everything he's done." 
She may not be high kicking, but Jordan relates to Fredrik Eklund's "theatrical" nature. "And then I also feel like I do have some, some twinkle of Frederick," she added. "Of the, you know, theatrical manifesting, making it happen, fantasy." 
Who would she ask to sell a property if she couldn't do the deal?
She also tried to answer how she would deal with a property that she couldn't move. Who would she ask to try to sell it? "Well, I, I live in the upper west side, so we have to think of people who've done the most business on the upper west side of them, which would be Tyler and Ryan," she said.
"They have the most business up there," she continued. "I think it'd be a toss-up. I'd probably see if I can get them to do a co-listing. Might have watched them duke it out."