Million Dollar Listing New York Season 9: Ryan Serhant and Steve Gold Bond Over Fatherhood but Are They Besties Now?
Ryan Serhant and Steve Gold from Million Dollar Listing New York bonded over being fathers so does it mean they'll be taking their daughters to "Daddy and Me" classes?
Eh. Probably not, Serhant said in a recent episode.
Gold playfully ribbed Serhant at Serhant's broker's open. Serhant was showing a mega-million dollar mansion wearing a lifeguard costume – and yes, the home had a pool, which Gold inquired about. But as the brokers stood side by side next to the pool, they batted around some dad comments that had Serhant getting a little misty…but only for a second.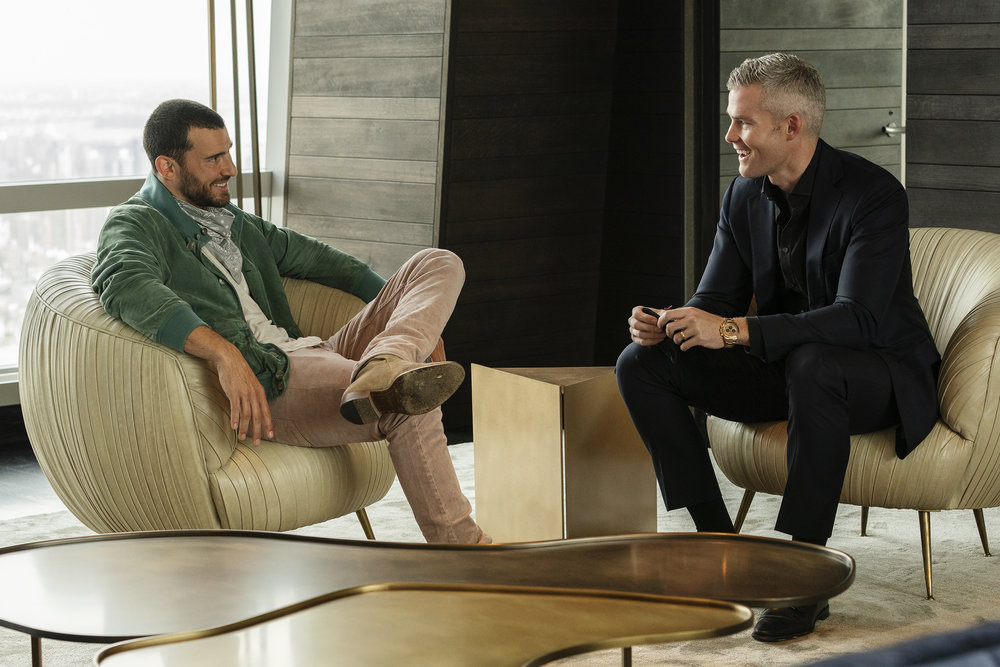 Being a 'Million Dollar Listing' dad is expensive
After a few digs, Gold said the home with the pool would be the perfect party house. "Crazy after-party," Gold mused. But Serhant smiled, "Nope. I have a baby now. I got appointments after this. This isn't like seven years ago right? Where I could just jump in the pool and just chill for the rest of my day."
"The good old days," Gold reminisced as he too is a father.
"It's crazy like mortgages, babies, bills …" Serhant said. Gold agreed, adding that it all adds up.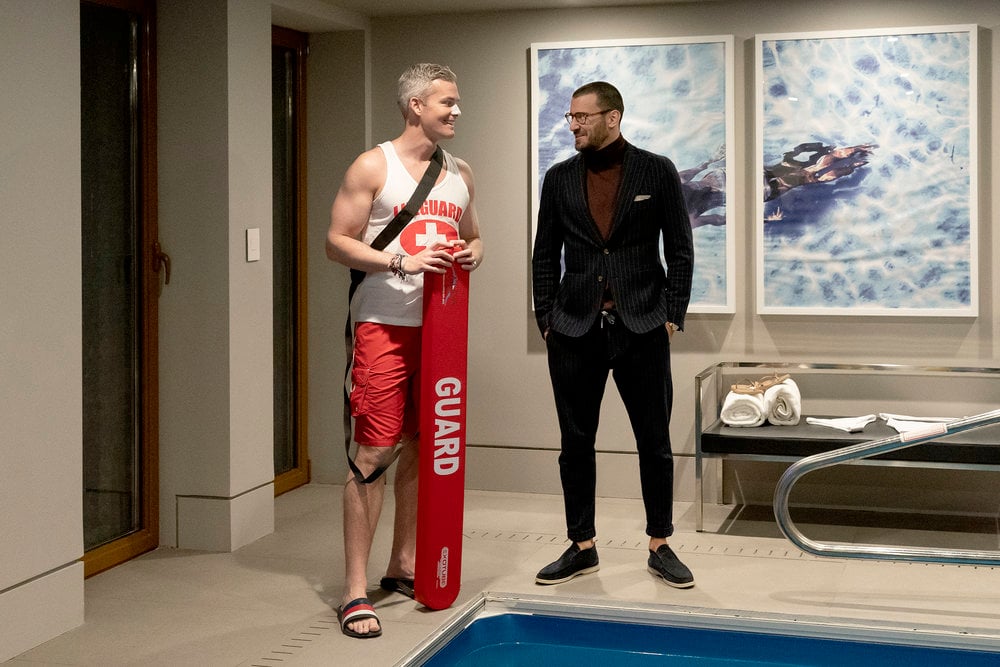 RELATED: Million Dollar Listing: Ryan's Renovation Documents Ryan Serhant's Big Greek Brooklyn Renovation
"So far the baby doesn't cost much money though," Serhant said. "But she looks like she's gonna be expensive. She looks at shiny things and she gets happy. She cries for one second about something and I'm like fine, fine, fine take it. Whatever you want. Here's my phone. Just take it!"
"[Girlfriend] Luiza is even worse," Gold said. "She's like Saks you know. Gucci this. Gucci that." Serhant said he gets alerts on his phone of the purchases.
Bonding over fatherhood is leading to friendship?
Gold joked that the credit card limit does not mean that you should spend up to the limit. "It's so funny that I'm like, all these years later, talking to Steve Gold about being dads," Serhant said in a confessional. "And it feels like just yesterday he told me to stop crying and drink some milk."
Cameras flashed back to 2018 when Gold looked clearly annoyed with Serhant. "Want me to warm it up for you?" Gold asked Serhant. Serhant looked a little confused asked, "Some milk? Gold replied, "Like a baby. Like you're overreacting."
RELATED: 'Million Dollar Listing New York': Kirsten Jordan Admits 'Junk Juice' Tastes a Bit Like Dirt and Licorice (Exclusive)
"Now we both have real babies that drink real milk," Serhant continued in his confessional. A producer is heard asking Serhant if now that he shares this bond with Gold if they are becoming BFFs. "Naw," Serhant said. "Naw, I don't think so."
So does the lifeguard costume work and Serhant seals the deal? Does he end up working on his dad jokes (which he tries to deliver earlier during the showing)? Stay tuned.
Million Dollar Listing New York is on Thursday at 9/8c on Bravo.