'Million Dollar Listing New York': Ryan Serhant Teases Season 9 Will Be 'Crazy' and 'Unlike Any Season We've Ever Made'
Ryan Serhant from Million Dollar Listing New York teased a wild season and shared he and his wife Emilia just wrapped filming.
"Puff and I finished filming season 9 of MDLNY yesterday so we decided to get away for a few days," Serhant shared along with a photo. He added that the new season will be "crazy" and "unlike any season we've ever made." Serhant also teased a slew of other projects, which included a new show too.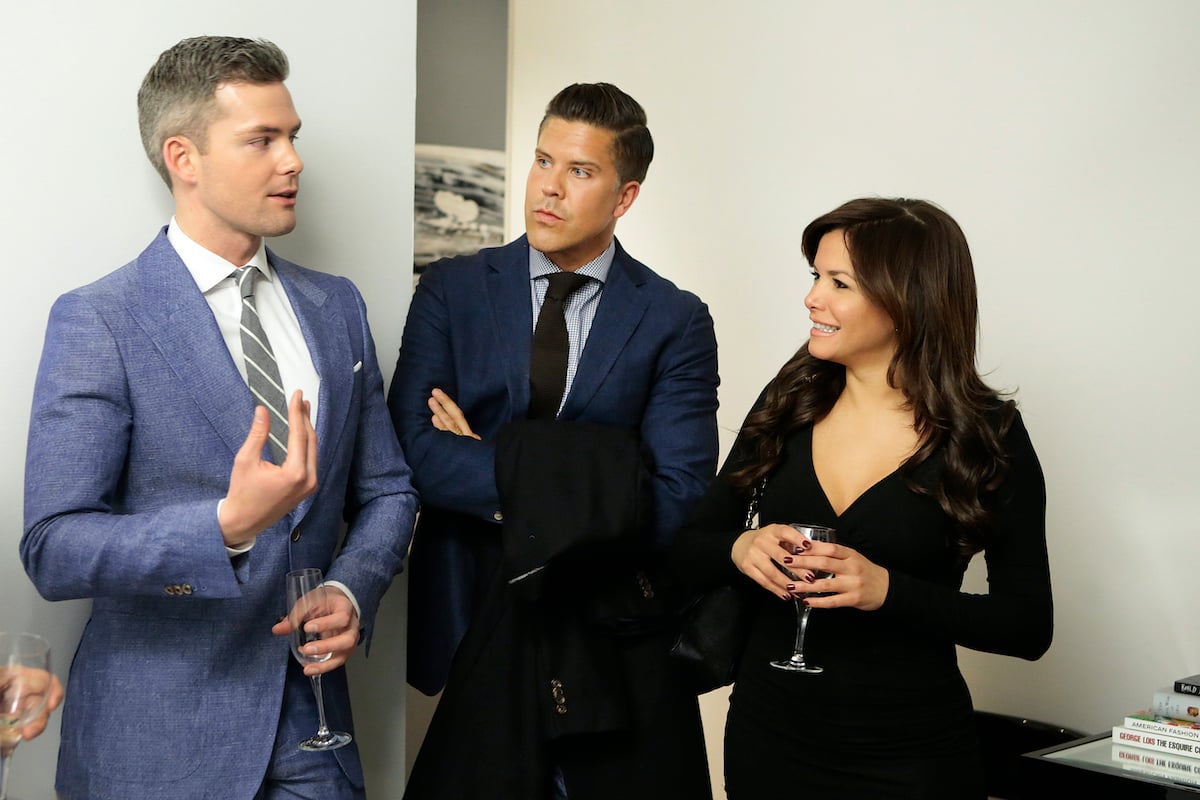 Which brokers are likely to return for season 9?
The Million Dollar Listing New York Wikipedia lists Steve Gold, Serhant, and Fredrik Eklund as returning cast members. However, Tyler Whitman, who joined the cast during season 8 teased his possible return. "Season 9 of MDLNY is gonna be epic …It's been quite a year for NYC real estate," he shared on his Instagram story in Nov. "Coming in the spring."
One broker who is less likely to return again is Luis D. Ortiz. Ortiz briefly moved his family to Puerto Rico, but then shared he was going to be traveling for work. Fans began to wonder what happened with his family because he stopped sharing photos of his daughter Leela on Instagram. Also, former friend and broker Ronita Kalra said Ortiz completely vanished from her life.
Kalra said she was sad that Ortiz ghosted her after knowing him for years. "He was like, my brother like we spent every day together," she on the Behind the Velvet Rope with David Yontef podcast. "I mean, people say like, 'Oh you have a work wife and a work husband.' Like it's true. But we're the same age. I really considered him family. He gave a speech at my wedding. He gave a speech at my wedding. Like he's my family. And it's sad to me, but it is what it is." 
'Million Dollar Listing New York' Season 9 will definitely be unique
The pandemic will certainly add an unprecedented layer of drama to the season. Whitman chatted with Showbiz Cheat Sheet in August about the topsy turvy market.
"I feel like the actual New Yorkers are here right now," he shared during a time when the city was starting to reopen. "The people who really believe in it and the people who know that New York is the city that always makes the most epic comebacks. And this is something we have to make a big comeback from, don't get me wrong. But you can already feel such a difference. All the restaurants are set up in the streets, it feels very European."
Whitman said new protocols created special challenges for brokers and buyers, but added that the market went from nonexistent to being red hot. After taking a pause, New York agents returned to work on June 22. That's when Whitman's team went into high gear and signed 39 contracts in less than three months. "Which is huge for us," he exclaimed. "We sold 50 apartments all year last year. So to do almost last year's volume in the last two months is telling."
No word on when Million Dollar Listing New York Season 9 will debut, but stay tuned …