Million Dollar Listing New York: Steve Gold Uses Deliciously Genius Strategy to Sell Toughest Property Yet
Steve Gold's 123 Baxter 'Million Dollar Listing New York' has unique challenges such as a scary lobby and also a location that is hard to truly describe. What does Gold do to knock it out of the park?
Steve Gold's funky new Million Dollar Listing New York listing may have baffled former brokers, but his approach of appealing to buyers' senses may be the winning strategy.
Gold's gorgeous new listing on 123 Baxter has a few big hurdles. The luxury apartment sits in between four extremely distinct neighborhoods. Plus, the apartment's lobby looks more like an abandoned bank. Of course, the owner wants top price for the home so Gold has to dig deep and figure out how to showcase the positive features of the location. Where does he turn? Food!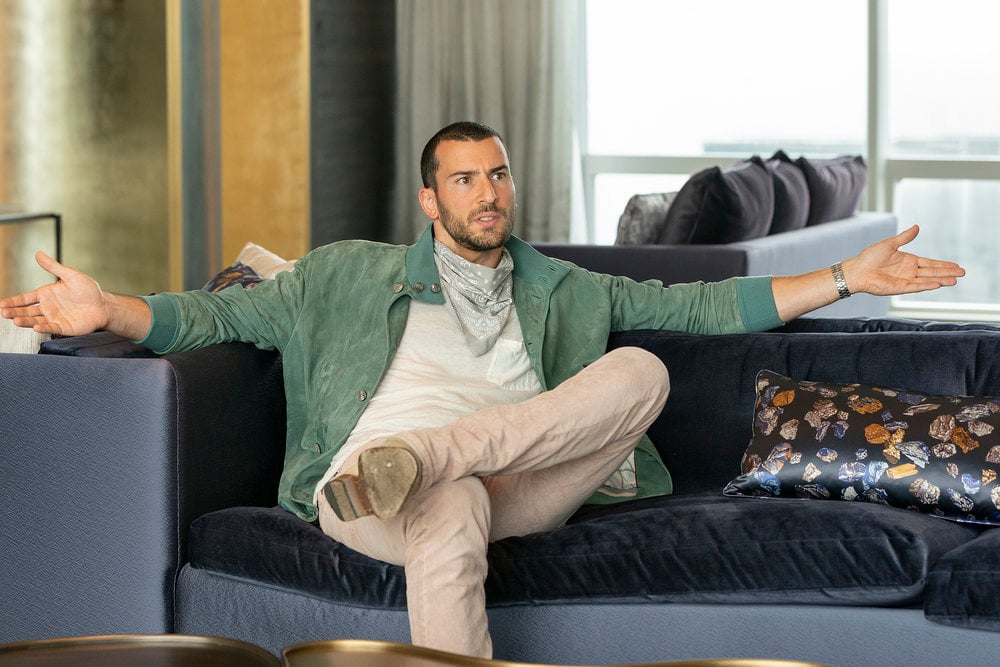 Steve Gold features the best aspects of the four neighborhoods
Gold points out how the apartment is located in the middle of four very different neighborhoods. "I had to figure out how to market a property that sits literally between four different neighborhoods," Gold says in a preview clip. A pop-up map shows the apartment in the middle of Little Italy, Chinatown, Soho, and Nolita.
He is seen brainstorming earlier with one of his team members to come up "with a really sick idea for this launch event." As a result, "We took it to the streets," Gold continues in his confessional.
"Let's highlight the most well-known restaurants from each area by bringing sampling!" he tells his team member while they dine on Chinese dumplings. "We could highlight Chinatown with dumplings." His team member suggests pointing out that the location is near just about everywhere too.
Steve Gold received good news about his 'Million Dollar Listing' lobby
"One of the coolest things about this property is each of the four neighborhoods has distinct food scenes," he points out in a confessional. "So that's what I wanna showcase at the open house."
He visits a store in Soho that offers an array of tantalizing macaroons. And of course, Steve Gold speaks French. "For Soho, macaroons from Ladurée," he explains. "From Little Italy, we went to Aunt Jakes and got the famous meatballs. We then went to Nolita and got our matcha cans from Cha Cha Matcha. Finally, in Chinatown, we got dumplings from Jing Fong."
He also plans to hand out a map of the area to showcase the prime location. But also he will give out a cool tasting menu during the open house. "I think the more visuals the more they see," he tells his team member.
"This apartment is amazing," Gold remarks in a confessional. "But let's be honest. The lobby sucks, the exterior sucks. Luckily a couple of days before the open house I got news that the lobby is going to be redone. Not only redone but it's already been paid for. The building has the money in its reserves. So today what I'm focused on is selling the location." The map also shows that all the restaurants are within walking distance from the apartment.
Gold seems confident that his approach is a winning strategy. But will the buyers agree?
Million Dollar Listing New York is on Thursday at 9/8c on Bravo.