'Million Dollar Listing New York': Steve Gold Reveals His Daughter Rose and Family Got Covid-19
Broker Steve Gold from Million Dollar Listing New York shared that his infant daughter Rose, who was only 9 months old at the time, got Covid-19 early in the pandemic.
He opened the recent episode by sharing that his child was diagnosed with the virus, which he kept under wraps during March 2020. "We decided to stay in New York City during this crazy time because in early March, Rose actually got Covid-19," Gold shared in a confessional. Cameras documented a physician in full PPE drawing blood from the infant, while Gold and girlfriend Luiza Gawlowska tried to comfort their child.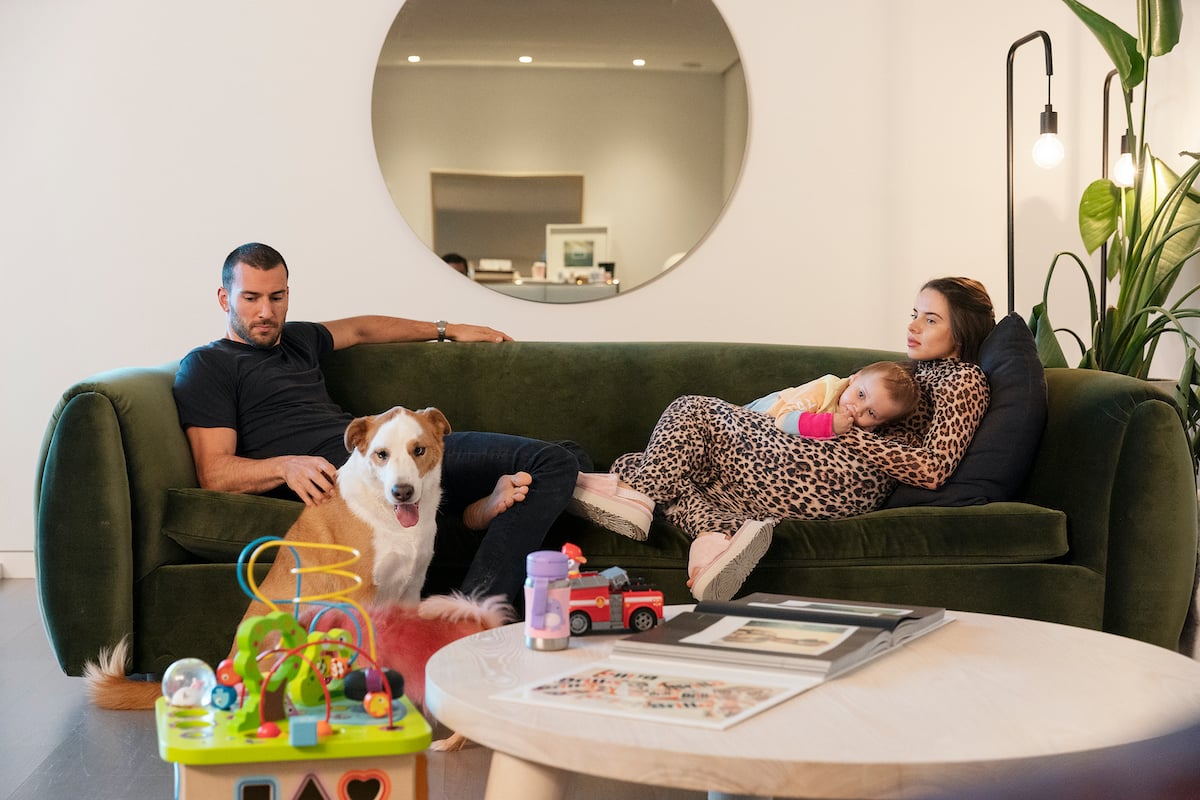 Steve Gold kept his family in the city so they could be near the best hospitals
Gold continued by sharing that his daughter wasn't the only family member who got sick. "Subsequently Luisa got sick," he said. "And subsequently I got sick. This was pre-lockdown. And we made the decision to be in New York City, with Rose being sick because she had the best hospitals in the world. And if we needed to take her there, we wanted to be in New York City."
"But, a lot of people left," he added. Indeed, Ryan Serhant and Tyler Whitman sought country homes during the lockdown as the horrors played out during the early weeks and months of the pandemic, especially in New York City. Fredrik Eklund could not return to New York from his Los Angeles home. He seemed happy to be nesting with his husband Derek and their twins.
Rose didn't publicly share that he and his entire family were sick with Covid. In fact, he only posted on Instagram that he was happy to be able to spend more time with his family. "Hey everyone, I've missed you! I hope everyone is staying home, staying safe, and respecting those on the front line (THANK YOU) risking their lives to help fight this devastating virus by staying HOME," Gold shared on Instagram. "In a time when it seems many are turning towards social media to stay 'connected,' I opted not to post to social media for a month to try to reconnect. I didn't announce it or make it a big thing, I just did it to try to connect more with myself and my family." 
Steve Gold's daughter Rose just turned two-years-old
Gold's entire family recovered and they recently celebrated Rose's 2nd birthday. "Hard to believe my little angel turned 2 today. Where does the time go? It's been an absolute blessing to watch Rose grow before my very eyes," Gold shared on Instagram.
The early days of the pandemic were mired with uncertainty, especially surrounding how to best treat Covid. Thankfully for the Gold family, they were not in the age range risk, but babies under the age of 1 are at a higher risk for serious disease than older children. "Babies under age 1 might be at higher risk of severe illness with COVID-19 than older children," according to Mayo Clinic. "This is likely due to their immature immune systems and smaller airways, which make them more likely to develop breathing issues with respiratory virus infections."
Thankfully, Rose seemed to do well and was filmed sitting on her father's lap as he applied for his Connecticut real estate license and return back to the market.