'Million Dollar Listing New York': Tyler Whitman Admits He Had 'RHONY's' Kelly Bensimon 'All Wrong'
Tyler Whitman from Million Dollar Listing New York gushed about being Housewives obsessed which made meeting Kelly Bensimon from The Real Housewives of New York City even sweeter this season. But he admits that his version of Bensimon from RHONY was totally different from what he experienced in real life.
Bensimon is now a New York City real estate agent and worked with Fredrik Eklund on a deal during the last episode. Eklund knew Bensimon socially but he had also listed her Hamptons home. "Kelly Bensimon is an old friend of mine," Eklund told Bravo's Style & Living. "We got to know each other kind of right when I moved to New York. She was a client of mine, I listed her house in the Hamptons."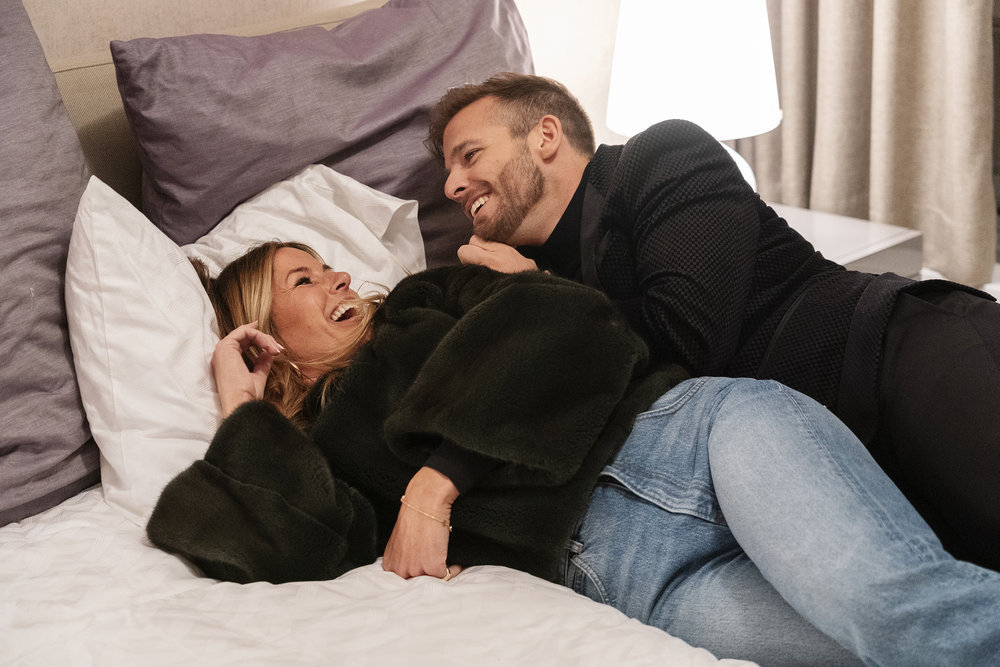 Tyler Whitman was a 'Housewives' fan before he met Kelly Bensimon
But Whitman first knew Bensimon through RHONY. "I haven't had cable in, like, five or six years, so I was early Housewives obsessed. Obsessed!" he exclaimed on In The Know.
RELATED: RHONY: Did Heather Thomson's Podcast Spark Her Own Reckoning?
"Back during my obsession was in her heyday, and I think so many of those women are so interesting, but I thought she was particularly interesting," he continued. "Then, obviously, when she got into real estate, everybody heard about it. It was like, 'Kelly Bensimon is in real estate!' I reached out to her. Obviously, she's well-connected, certainly [she] knows a lot of wealthy people, so it makes sense that she's in the business. I didn't think she would show up, but I invited her. Then she came!"
Tyler Whitman admits he had Kelly Bensimon 'all wrong'
Whitman said he had an instant connection with Bensimon. But now realizes she is not what he recalled from RHONY. "That was the first time I met her face-to-face, and I gotta tell you: She was so nice," he shared. "You make up these stories about these people and you're like, 'They're going to be crazy, they're going to be mean, they're going to be difficult.' She knew my story when she came in, and we were talking about weight loss and what it's like, then I was showing her the place."
"She's just so playful and fun and energetic," he continued. "I was like, 'I had you all wrong! You're a good person, at least in the way I'm experiencing you right now.' I haven't done a deal with her yet, though. I want to do a deal with her. […] I just learned this — not from her but from my horse trainer — that she rides at the same farm as me." Adding, "I was like, 'How have we not ridden together?' She and I can have a horse spinoff show. Can you imagine?"
RELATED: 'RHONY' Producer Reveals How Kelly Bensimon Left 'Scary Island'
Bensimon was a cast member on RHONY from seasons 2 through 4. The cast became concerned when she acted erratically during a girls trip now referred to as "Scary Island." The cast believed Bensimon was having a breakdown. But years later Bensimon attributed her behavior to concern for her children's wellbeing during the trip. Her nanny, who was caring for her children while she was away, suddenly going to quit. "So I told the producers I was leaving the next morning," Bensimon shared in a recent YouTube video.
Million Dollar Listing New York is on Thursday at 9/8c on Bravo.