'Million Dollar Listing New York': Tyler Whitman Dishes on 'Family Feud' and Why Steve Harvey Reminds Him of His Dad (Exclusive)
Tyler Whitman from Million Dollar Listing New York said competing on Celebrity Family Feud was "in the top five experiences of my life" and that meeting host Steve Harvey was a dream come true. Whitman dished with Showbiz Cheat Sheet about the experience and how it only brought the New York and Los Angeles casts closer together.
Tyler Whitman says Steve Harvey from 'Family Feud' reminds him of his father
"That was in the top five experiences of my life," Whitman gushed about being on Celebrity Family Feud. "It was so much fun and I'm such as Steve Harvey fan. I've been such a Steve Harvey fan for a very long time. And I'm not just saying that. I've said this for years."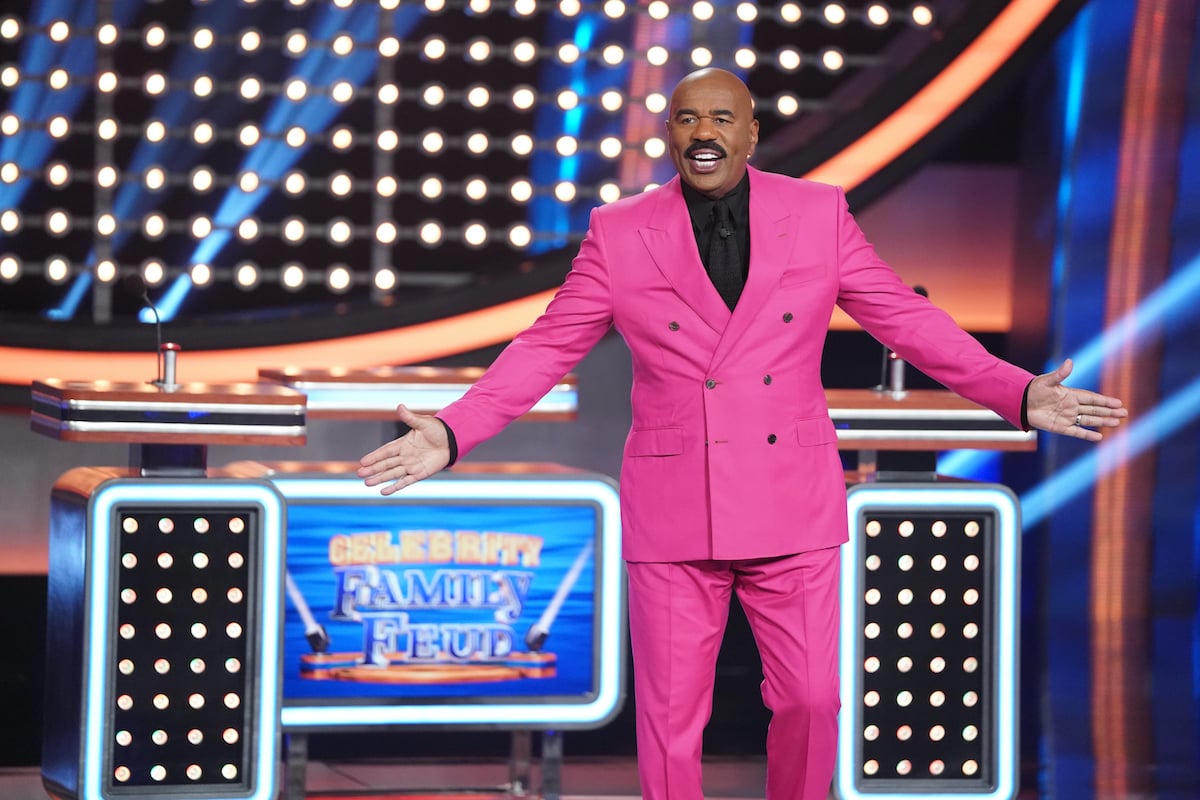 "He reminds me so much of my dad," Whitman continued. "They look alike. They have the same sense of humor, They have the same delivery of their comedy. And so when I finally got to meet him, I actually feel like I manifested Family Feud and meeting him. And once I got to meet him in person, he was only like more so in person that he's just like my dad."
'Family Feud' forced 'Million Dollar Listing' competitors to work as a team
"The other thing is, you know, it took all the real estate competition out of our relationships," Whitman observed. "And we had to work together as a team and I got to see a much different side of all of them. And I feel a much different bond and connection and understanding of who everybody is once we moved the competitive aspects of our real estate or the competitive aspects of our relationship, which is real estate and then come together as a team. It was special. I loved liking all of them a lot more than I ever have!"
Whitman said he had a great time with both casts. However, Josh Flagg from Million Dollar Listing Los Angeles was already posting a little smack talk ahead of the Sunday night show. "Tune in on July 18th to watch Million Dollar LA prove to Million Dollar NY that the west coast truly is the best coast!" he shared on Instagram along with a photo of the L.A. team.
Fredrik Eklund and Tyler Whitman connected about their sobriety at 'Family Feud'
Both Whitman and Fredrik Eklund have decided to live a sober life. Whitman talked with Eklund about it when they filmed Celebrity Family Feud. "We did speak about it and connected about it during Family Feud actually," he said. "And it was really like a 'we got this' conversation."
"And really both enjoyed a lot of the same feelings that we're experiencing right now," he continued. "Believe it not, people are like, 'Oh it's so restrictive.' It's actually the freest I've ever felt and I know he feels similarly."
Million Dollar Listing New York is on Thursdays at 8 p.m. ET on Bravo. The Million Dollar Listing Celebrity Family Feud episode airs on Sunday, July 18 at 8 p.m. ET on ABC.